Starting May 1, active workers and their enrolled spouses in the Concordia Health Plan (CHP) will receive financial rewards for engaging in healthy behaviors in a new program titled "Be Well Rewards."
Members will choose from a selection of 11 healthy activities, such as tracking physical activity or completing a lifestyle-management program. Each activity is worth between 25 and 100 points and members can earn a maximum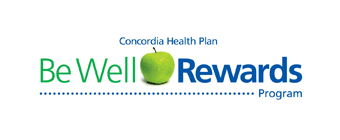 of 250 points. Points convert to dollars on a debit card or store gift card, up to $250 per person.
The program, which runs through Dec. 31, is designed to "encourage members to take small steps toward improving their health, with an overall goal of creating and maintaining healthier lifestyles and establishing a culture of health for LCMS church workers," said Steve Gruenwald, health and wellness educator for Concordia Plan Services.
"Concordia Plan Services is committed to the success of the Be Well Rewards incentive program, as research has shown that healthier workers are more content and energized which, in turn, leads to reduced healthcare costs in the long run," he added.
Brochures with information about the Be Well Rewards program will be mailed to all members prior to May 1 and Concordia Plan Services will publish an insert filled with details about participation in the May Reporter. Information also is available at www.concordiaplans.org — click on "Health & Wellness" on the left, then "New! Be Well Rewards."
Posted March 23, 2011