In the new Concordia Publishing House book in a word — quiet little thoughts about God, author Heidi Floyd reflects on being diagnosed with breast cancer when she was pregnant with her fourth child.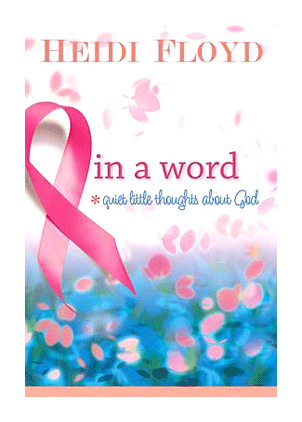 Each chapter begins with a single word as its theme and provides a glimpse of the author's conversations with God. With humor and faith, Floyd reveals how God has answered her prayers throughout her life as a wife, mother, friend and survivor.

The book is designed to help each reader see "how to start a new relationship with God — even if you've had one your whole life," she says.

Floyd, a frequent speaker on the topic of breast cancer, is married to the Rev. Stuart Floyd, pastor of Redeemer Lutheran Church in Warsaw, Ind.

To order the 128-page book ($9.99, item no. 124380WEB), call CPH at 800-325-3040 or visit its website at www.cph.org. Price quoted does not include shipping charge.
Posted Nov. 16, 2011