"Family Shield," a weekly Christian radio program produced by Family Shield Ministries, St. Louis, expanded in September to 49 stations in 25 states. The program was previously carried on four stations and Internet/satellite sites.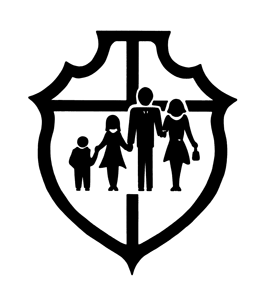 The 15-year-old program — formerly an hour long but adapted last November to a half-hour format — has been picked up by radio stations that had carried "Woman to Woman," a Lutheran Hour Ministries (LHM)-sponsored program that ended in August with the retirement of host Phyllis Wallace.
With the approval of "Family Shield" founder Kay L. Meyer, LHM staff promoted "Family Shield" to those radio stations as an alternative program.
Even though LHM decided not to continue "Woman to Woman," Meyer said, "they wanted to see the Gospel continue to be proclaimed on these radio stations."
"Family Shield" addresses family life, spiritual nurture, apologetics and evangelism, and is designed to "help individuals and their families know Christ and grow in His Word."
Meyer, the program's host, is the author of numerous books, Bible studies, devotions and articles, and often speaks on family-life issues.
"Program topics are relevant to issues individuals and families face in today's world," Meyer said, and the program aims to "encourage, uplift, motivate and equip listeners to serve" in their ho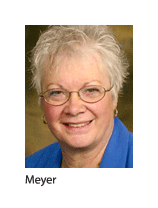 mes, churches and communities.
"The program shares the Gospel, equips listeners to grow in the Word and encourages them to look to the Lord in all aspects of their lives," she added.
Recent "Family Shield" programs discussed topics such as "Strengthening your Marriage," "Resolving Conflict Biblically," "Dealing with Anger in the Home," "Sharing Christ with Hurting People," "Responding and Witnessing to Jehovah's Witnesses" and "Fun Family Devotions for the Home."
"Too often, radio broadcasts and the church address questions people aren't asking," said the Rev. Roger Sonnenberg, pastor of Our Savior Lutheran Church in Arcadia, Calif.; first vice-president of the Pacific Southwest District; and chairman of Family Shield Ministries, an LCMS Recognized Service Organization. "Kay Meyer addresses real questions people are asking and does it using the Scriptures."
Meyer, Sonnenberg added, "understands the power of the Gospel and challenges her listeners to use that power. She always focuses on Christ, no matter what issue she is discussing."
To learn more about Family Shield Ministries and its radio program, visit www.familyshieldministries.com or call 314-772-6070. To see a list of stations that carry the program, click here.
Posted Oct. 13, 2011