Two video Bible studies produced by Lutheran Hour Ministries (LHM) for its "Men's NetWork" were honored with a total of four bronze (second-place) Telly Awards June 24.
The Bible studies — "We the People: Citizens of Two Kingdoms" and "The Bible on Trial: Beyond a Reasonable Doubt" — each received an award in the "Low Budget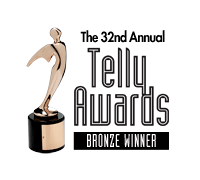 " and "Religion/Spirituality" categories.
Telly Awards honor excellence in local, regional and cable TV commercials and programs, as well as outstanding video and film productions, and web commercials, videos and films.
"Lutheran Hour Ministries is proud of our team that is producing these video resources," said the Rev. Dr. Mark Larson, LHM's director for United States Ministries. "It is exhilarating to know that not only are these videos impacting people's lives with the living Word of God, but they are also being recognized for their great writing and high production values through these awards."
"We the People," released in October 2010 and hosted by Concordia Seminary, St. Louis, President Rev. Dr. Dale Meyer, considers the religious and philosophical thinking that shaped the development of the U.S. government. The Bible study is designed to help viewers understand the balance between church and state from a Christian point of view.
"The Bible on Trial" was released simultaneously as a Men's NetWork Bible study and as a full-length television program in May. It has aired on the Inspiration and National Religious Broadcasters cable networks, as well as nearly 200 local stations nationwide. For information about upcoming airings, visit www.thebibletrial.com.
For more information about the Men's NetWork — and its resources — visit www.lhmmen.com.
Posted Aug. 5, 2011