Registration opens March 1 for the 34th Biennial Convention of the Lutheran Women's Missionary League, June 23-26 in Peoria, Ill. The theme of the upcoming convention is "Being wit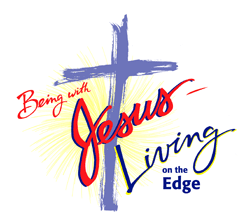 h Jesus — Living on the Edge," from Acts 4:13b and 20.
The convention is held every other year to inspire and inform LWML members, who have opportunities to hear mission speakers and take part in worship services, Bible studies, elections of LWML leaders, selections of a mission goal and mission-grant recipients, and a "pledge walk."
Participants also are encouraged to bring "health kits" for distribution to area shelters and to take part in "servant activities" that benefit others.
A new event will be a "Golf for Mites" outing to take place at the number-one rated public golf course in Illinois. All net proceeds from the event will benefit the 2011-13 mite goal.
The convention objectives, according to the LWML website, are designed to motivate attendees to:
praise the Triune God,
encounter Him in His Word, and
live boldly as His children.
Keynote speaker at the convention will be Deb Burma, author of women's Bible studies and devotions, many of which have been published by Concordia Publishing House, St. Louis. Burma also has written several articles for the Lutheran Woman's Quarterly.
Leading opening and closing worship services, respectively, will be Dr. Kenneth Klaus, past speaker of "The Lutheran Hour," and Dr. Joe Meyer, senior pastor of Redeemer Lutheran Church, Peoria.
Bible studies will be led by Dr. R. Reed Lessing, associate professor and director of the Graduate School at Concordia Seminary, St. Louis. Katie Stam, "Miss America 2009," will be the inspirational speaker, and the musical group Sibling Harmony will provide entertainment.
Lana Gibbons, a songwriter whose music has been published by Concordia Publishing House and Fellowship Ministries, will serve as convention song leader.
"Camp BWJ" (Being With Jesus) activities are available for children ages 6 months through 17 years at a cost of $40 per day.
Registration is $175, if postmarked by May 20, or $210 after that date. Meals and lodging are not included. Housing is available at various hotels at special convention rates — from $89 to $179 per night, with one to four people per room.
Registration materials may be found in the Winter 2010 issue of Lutheran Woman's Quarterly or online at www.lwml.org/conventions.
The Registrar's office will be open on Tuesdays and Thursdays from 2 to 4 p.m. (Central time) March 8 to June 2. For more information, call 877-779-7432 or send an e-mail to lwmlregistration@comcast.net.
Posted Jan. 20, 2011