The call is out for children's art and one-minute video clip testimonials for the LCMS Children's Ministry Conference July 7-10 at St. John's Lutheran Church in Orange, Calif.
The planning committee for that conference is calling for donations of artw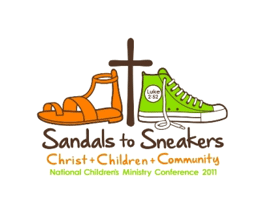 ork in three age categories (ages 3-5, 6-8 and 9-12), by children who attend LCMS churches or schools.
Three-dimensional art submissions must resemble any form of footwear and focus on this year's conference theme of "Sandals to Sneakers."
Children's two-dimensional art must depict images relative to the conference sub-theme of "Christ + Children + Community."
The children's artwork, to be on display throughout the conference, will be available for "purchase" by donation. All funds donated will be contributed in the names of the young artists to specific charitable organizations that serve children. Art will not be returned to those submitting it, but will be featured in an online "gallery" on the Synod website, www.lcms.org.
For art-submission criteria, an entry form and mailing information, go to www.pswcic.org and click on "Art Show Submission Form." Artwork must be received by June 1.
One-minute video clips might express a "thank you" to a children's ministry leader who has made a difference in your life or to the children's ministry staff at your congregation, to a child or family that has had a positive impact on your congregation, or to God for His work through children's ministry.
Video clips – which may be shown during a special event at the conference — could feature individuals or teams of people expressing such thanks.
Upload video clips of no more than one minute in length to YouTube or GodTube, or format each one into a WMV file. Email links for those clips or direct inquiries to Kim Violette at kim.violette@psd-lcms.org.
Posted May 16, 2011