Those who wish to attend the 94th International Convention of the International Lutheran Laymen's League — July 26-28 in Saskatoon, Saskatchewan, Canada — may still register through Friday, July 20.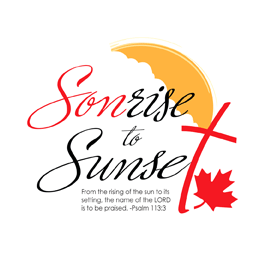 The theme for the convention is "Sonrise to Sunset," based on Psalm 113:3 — "From the rising of the sun to its setting, the name of the Lord is to be praised."

This year's convention will feature "outreach workshops" on topics such as "Connecting with your Community," "Empowering Outreach Teams," "Strategies for Gaining Financial Support for Mission," "Creative Strategies for Youth Ministry," "A Holistic Approach to Global Outreach," "How Media Shapes the World We are Trying to Reach," "Styles of Faith-Sharing" and "Outreach to Men."

Other activities include an LHM celebration service, with Lutheran Hour Speaker Rev. Gregory Seltz as preacher; an opportunity to take part in a "mini" LHM Regional Outreach Conference; a "Family Night Multicultural Event"; Bible study; and a banquet and other fellowship activities.
Registration is $125 for adults and $35 for children ages 7 through 17.

For more information or to register, visit www.lhm.org/convention.
Posted July 19, 2012