Registration opens Feb. 1 for the 35th Biennial Convention of the Lutheran Women's Missionary League, June 27-30 at the David L. Lawrence Convention Center in Pittsburgh.
Under the theme "Quenched! by the Water," from John 4:14, some 3,500 convention-goers and delegates will have opportunities to hear mission speakers a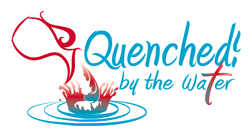 nd take part in worship services, Bible studies, elections of LWML leaders, selection of a mission goal and mission-grant recipients, and a "pledge walk."
Participants are encouraged to bring "Gifts from the Heart" — baby kits, men's kits, bath kits and devotional kits — that will be distributed to agencies in the Pittsburgh area, and may take part in on-site "servant event" activities designed to benefit others.
Keynote speaker will be noted LCMS educator and author Dr. LuJuana Butts. Leading opening and closing worship services, respectively, will be the Rev. Dr. Dien Taylor, pastor of Redeemer Evangelical Lutheran Church, Bronx, N.Y., and first vice-president of the LCMS Atlantic District, and the Rev. Dr. Victor Belton, pastor of Peace Lutheran Church, Decatur, Ga., and a member of the LCMS Board of Directors.
Bible studies will be led by Donna Pyle, founder of Artesian Ministries, based in Spring, Texas, and author of Bible studies including "Your Strong Suit," a DVD-based series for women, and "The God of All Comfort," released in August by Concordia Publishing House.
Also addressing the convention will be recording artist Mia Koehne; LCMS Missionaries Rev. Ted and Rebecca Krey; Maggie Karner, director of LCMS Life and Health Ministries; the Rev. Dr. David Birner, associate executive director for Administration, Planning and Operations for the LCMS Office of International Mission; the Rev. Dr. John Nunes, president and CEO of Lutheran World Relief, Baltimore; and the Rev. Will and Patricia Main, co-directors of Lutheran Student Ministry at Haskell Indian Nations University, Lawrence, Kan.
Lutheran Church–Missouri Synod President Rev. Dr. Matthew C. Harrison will bring greetings to the convention.
New at this convention will be the "LWML Neighborhood Block Party" on Friday evening, June 28, in place of entertainment. That event is designed to give attendees time to explore the exhibit area.
Registration for the upcoming convention is $180 until March 14; $200 from March 15 through May 9; and $225 May 10 or later. Meals and lodging are not included (see registration materials for options).
"Camp Kidsburgh" activities for children are available for ages six months through 17 at a cost of $40 per day.
Registration materials may be found in the Winter 2012 issue of Lutheran Woman's Quarterly or online at www.lwml.org (go to "Events," "Conventions," "Pittsburgh 2013").
For more information, contact the LWML's national office at
800-252-LWML (5965) or lwml@lwml.org.
Posted Dec. 27, 2012