"The Intersection of Church & State," an hourlong documentary produced by Lutheran Hour Ministries (LHM), will debut Sunday, Sept. 30, on the Fox Business Network as paid programming at 5 p.m. Eastern Time. (Check listings for local times.)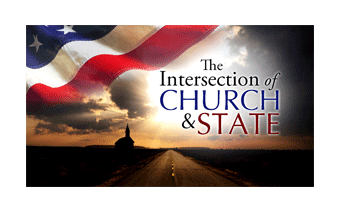 The program, which explores the meaning and significance of "the separation of church and state," is hosted by the Rev. Gregory Seltz, speaker of LHM's "The Lutheran Hour." It also features commentary from LCMS President Rev. Dr. Matthew C. Harrison, LCMS Chief Mission Officer Rev. Gregory K. Williamson and other religious leaders, politicians and historians.

Promotional materials state that the documentary "will show how a sound biblical understanding of Scripture underscores the powerful benefits available to church, state and citizenry when a healthy and cooperative relationship exists between church and state."

For information about future airings of "The Intersection of Church & State" on other networks and local stations, visit www.intersectionofchurchandstate.com.
Posted Sept. 26, 2012