At its annual meeting July 25-26 in St. Louis, the National Lutheran School Accreditation (NLSA) commission accredited 111 Lutheran schools.
That number is just three fewer than the record-number 114 Lutheran schools the commission accredited a year ago.
Among those accredited this year are 22 preschools, 80 elementary schools and eight high schools. The commission also granted first-time accreditation to a Lutheran school in Asia — Concordia International School Hanoi, in Vietnam. And included among those 111 was first-time accreditation of a dually-accredited school (in partnership with the Consortium for Classical and Lutheran Education) — Martin Luther Grammar School in Sheridan, Wyo.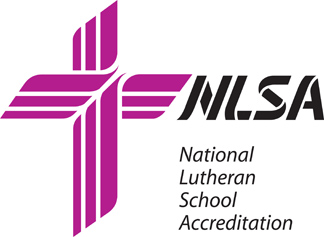 To download a list of the schools accredited this year, go to the "National Lutheran School Accreditation/2012" tab at lcms.org/schools.
"We thank and praise God for these schools and every Lutheran school that shares Jesus and His love for children and families," said Terry L. Schmidt, associate director for LCMS Schools, with the Office of National Mission. He also serves as national director of NLSA.
Established in 1987, NLSA accreditation is granted in five-year cycles. A total of 695 Lutheran schools now have NLSA accreditation.
All 27 LCMS districts with active school-accreditation commissions were represented at the 2012 NLSA commission meeting.
Schmidt described NLSA accreditation as "a high honor that demonstrates significant effort on the part of a Lutheran school to validate high standards of academic quality and spiritual preparation."
He said that to be accredited, schools must verify through documentation and practice their compliance with 11 accreditation standards. Each school applying for NLSA accreditation completes a yearlong evaluation process that includes a self-study report identifying its strengths and weaknesses. Then, a team of appointed trained educators visits the school to verify its compliance with NLSA requirements and recommends if the commission should grant it accreditation.
Schmidt also explained that a school's "commitment to academic standards" does not end when it receives accreditation. "NLSA requires ongoing commitment to continuous improvement efforts," he continued, "and the school remains accountable to document its ongoing improvement progress in cumulative annual reports that are submitted throughout its five-year accreditation cycle.
"NLSA ensures that a Lutheran school is true to its purpose, which also ensures the future of each of its students," Schmidt said.
At this year's meeting, the commission also nominated eight Lutheran schools for consideration as "exemplary" and set their 2012 annual meeting for July 31-Aug. 1.
Posted August 6, 2012. Updated August 20, 2012