Concordia Publishing House says it will increase the price of Lutheran Service Book from $23 to $25, beginning Jan. 1, 2013.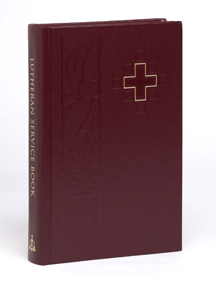 More than 86 percent of the Synod's 6,100-plus congregations nationwide now use the hymnal, according to CPH.

"Because fewer and fewer congregations are purchasing large enough quantities to sustain significant print runs and in order to maintain the hymnal's quality," the price increase is necessary, said a CPH spokesman.

No price increases are projected at this time for other products related to the hymnal.

To order Lutheran Service Book, call CPH at 800-325-3040 or visit www.cph.org/t-LSB.aspx.
Posted May 23, 2012