By Paula Schlueter Ross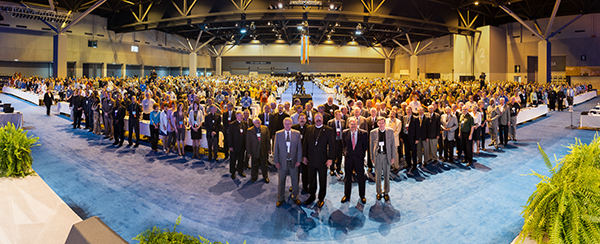 ST. LOUIS (July 23, 2013) — A panoramic mass "group shot" of participants attending the 65th Regular Convention of The Lutheran Church—Missouri Synod is available for free download.
The photograph — a composite of seven individual shots that were put together using Adobe Photoshop software — was taken today from the stage by the Rev. Michael Schuermann, convention photographer. Schuermann is pastor of Good Shepherd Lutheran Church in Sherman, Ill.
To download the photo
— and other convention photos —
click here
.
The LCMS convention is meeting July 20-25 at the America's Center Convention Complex here under the theme "Baptized for This Moment." Among convention participants are some 1,200 clergy and lay voting delegates.