A continuing-education course, "Apologetics for the 21st Century," will be held July 9-11 at Concordia Theological Seminary in Fort Wayne, Ind.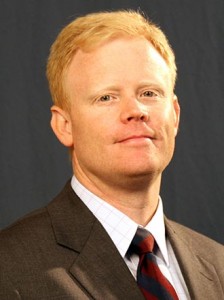 Leading the course for pastors, students and laypeople will be Dr. Adam S. Francisco, associate professor of History and Political Thought at Concordia University in Irvine, Calif., and adjunct professor in the Doctoral Program at Concordia Theological Seminary.
"Scripture enjoins us always to be prepared to make a defense when non-Christians ask us why we believe what we believe and, sometimes, why they, too, should consider Christian belief," according to a seminary news release. "This course is an introduction to this particular aspect of the apologetic task."
Francisco told Reporter via email that the course "especially looks at the challenges and accusations advanced by critics of Christianity (atheists, Muslims, historical revisionists) and how they can be addressed by a Christian.
"In short, the course is designed to consider how Christians can persuade others that the Christian faith is not a cleverly devised myth."
Registration is $150 for pastors and other professional church workers, and $100 for retired pastors and laypeople. Seminary students may attend free.
To reserve lodging in the seminary's visitor dorms, call 260-452-2105.
For more information or to register, click here or call 260-452-2103.
Posted June 18, 2014 / Updated June 19, 2014 / Updated June 20, 2014