On May 13, the Board of Regents of Concordia University Texas, Austin, announced its unanimous decision to name Dr. Donald Christian as the institution's next leader, effective Aug. 1.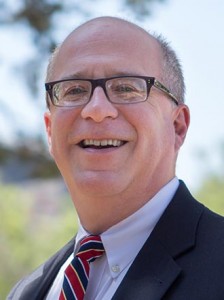 Christian, 54, has served as dean of the university's College of Business since fall 2005. In his new position as interim president and chief executive officer, he will follow President Dr. Tom Cedel, who is retiring after more than a decade of leading Concordia University Texas.
"We are extraordinarily grateful for Tom's leadership over the last 12 years," said Keith Weiser, immediate past chairman of the university board. "Further, we are fortunate to have someone with Don Christian's strong capability and leadership skills to take the helm of the university and build upon the remarkable momentum we have going."
During Cedel's tenure as president, the university moved in 2008 after 82 years on a 23-acre campus in Central Austin to its current home: a 389-acre property in North Austin.
Additionally, Concordia University Texas has seen gains in its undergraduate and graduate-level enrollment — from 1,073 students in 2002 to nearly 2,600 students in 2013; increased its fundraising; expanded its academic offerings, including the additions of a Baccalaureate of Science in Nursing (BSN) program in 2008 and a Master of Business Administration program in 2010; and experienced unprecedented athletic success, according to a news release from the school.
"It has been a privilege to serve as Concordia University Texas' leader during these years of exceptional growth and change," Cedel said. "It gives me great comfort to know that the university will continue to advance its mission of developing Christian leaders and to prosper under Don Christian's leadership."
"Working with Tom for almost a decade has been a blessing, and it has prepared me well for this position," Christian said. "I have the institutional familiarity and understanding of Concordia's culture and mission that allows me to build on the solid foundation laid by Tom Cedel. It's an honor to accept this position."
In the eight-plus years he has served as dean of the College of Business, Christian helped double enrollment in the Bachelor of Business Administration program, launched the Concordia MBA in 2010 and provided direction in creating the required leadership curriculum that is used across the campus. Christian has engaged the community in the growth of the College of Business by bringing together multiple program advisory boards, establishing a monthly speaker series that highlights Central Texas leaders, and partnering with multiple entities that provide real-world experiences for Concordia students.
Christian teaches leadership and management, focusing on developing critical and creative thinking processes for students.
Prior to joining Concordia University Texas, Christian served in a variety of leadership positions, including headmaster of Lutheran High North in Houston, parish life administrator at Trinity Lutheran Church in downtown Houston, and high school band director in Minneapolis, where he began his professional career.
He served as a member of the Board of Regents for Concordia University Texas before taking on the role of dean of the College of Business. He earned his doctorate from the University of Phoenix in management and organizational leadership, his master's in music and wind conducting from the University of Cincinnati and his undergraduate degree at Concordia University (now Concordia University Chicago) in River Forest, Ill.
Christian is past president of the Austin ECHO (Ending Community Homelessness Coalition) Board of Directors and serves in an advisory capacity to LINC Austin.
He and his wife, Deborah, who teaches English and serves as the college admissions coordinator at Concordia High School in Austin, make their home in Round Rock, Texas.
Posted May 16, 2014