Judy Kuhn, who was married to former LCMS President and current LCMS Sixth Vice-President Rev. Dr. Robert T. Kuhn for 50 years, died March 10 in Oviedo, Fla., after a long illness. She was 73.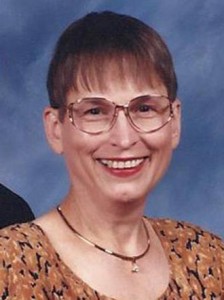 Judy Kuhn, a registered nurse, had been a resident of Lutheran Haven Nursing Home in Oviedo for several years.
A memorial service is planned for 1:30 p.m. Eastern Time on Thursday, March 13, at St. Luke's Lutheran Church, Oviedo.
Another memorial service will be held at 11 a.m. Central Time on Monday, March 17, at St. John's Lutheran Church in Bath, Ill., where Robert Kuhn had first served as a pastor. Interment will be in the parish cemetery.
"I've got a hole in my heart, but I'm grateful that she didn't have to suffer anymore," Kuhn told Reporter.
He referenced a column he had written for the September 2001 Lutheran Witness — his last as LCMS president, a position he served for six months following the death of President Rev. Dr. A.L. Barry.
In that column, which he dedicated to his wife, Judy, Kuhn commended her "faith in Jesus Christ and her commitment to our Lord" and cited the value of trusting in God.
Wrote Kuhn: "There have been those times when our faith, like that of others, has been tested. But by the grace of our heavenly Father, faith has remained, and it has become stronger.
"I have the privilege of being married to a true child of God. And I give thanks to God for her being so."
Survivors include three children — Paul Kuhn of Winter Garden, Fla.; Mark Kuhn of Columbia, Mo.; and Kathleen Turk of Bartonville, Ill. — and eight grandchildren.
Memorials may be sent to St. Luke's Lutheran Church in Oviedo or to Concordia Theological Seminary, Fort Wayne, Ind.