The Lutheran Church—Missouri Synod announced Jan. 10 three staff changes effective immediately at the LCMS International Center in St. Louis.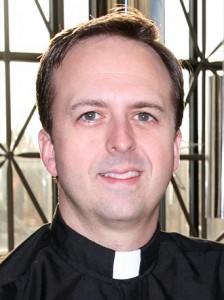 The Rev. Dr. Edward O. Grimenstein has been appointed the associate executive director of the LCMS Office of International Mission (OIM), the church's ministry overseeing mission in countries outside of the U.S. Grimenstein will oversee the ministry's day-to-day operations and its domestic and international staff.
For the past 18 months, Grimenstein served as the director of Missionary Services and supervised the recruiting, training and sending of missionaries. Previously, he served as the manager of Disaster Response and helped with the church's relief efforts following the earthquake in Haiti and the tsunami in Japan. Prior to his call to serve at the LCMS International Center, he was an active-duty chaplain in the U.S. Army and a parish pastor for five years.
The Rev. Dr. Albert B. Collver III will serve as the OIM's director, Regional Operations, in addition to his current responsibilities as director, Church Relations, and assistant to the LCMS president. In his new combined role, Collver will oversee the work of the OIM regional directors and serve as a direct advocate for the Synod's missionaries around the world.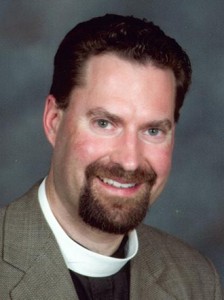 For the past four years, Collver has worked closely with the OIM regional directors as they coordinated global missionary efforts with LCMS overseas partner churches. Before that, Collver served four years with the former LCMS World Relief and Human Care ministry working alongside LCMS partner churches to help provide mercy care for people around the world affected by man-made or natural disasters. He also served as pastor of Hope Lutheran Church, Dewitt, Mich., for five years.
"The Lord grants His church the sacred task of caring for its workers — the 'sent ones,'" said OIM Executive Director Rev. Randall Golter. "I believe this new structure will strengthen our collective efforts and be a blessing of Christ's work throughout the world."
The Rev. Steven D. Schave has been named director, Urban & Inner-City Mission, in the LCMS Office of National Mission (ONM), the church's ministry responsible for coordinating mission with LCMS districts, congregations and schools in the U.S.
Schave, who has been serving as associate executive director for the OIM since June 2013, brings specific experience in national and international mission service to his new role. He served as pastor for revitalization at St. Paul Lutheran Church, Cincinnati, from 2008 to until mid-2013, where he oversaw the successful rebirth of the struggling, historic urban congregation. He also served as mission developer and pastor at Christ Lutheran Church, Perry, Ga., from 2005-08.
"The ONM continues to be tremendously blessed with the greatest servants of the church," said ONM Executive Director Rev. Bart Day. "Steve has a wealth of relevant experience in mission development and revitalization. I am so pleased that he is taking on the role — mandated by the Synod in convention — of working to increase significantly our support of congregations in urban and inner-city settings. He's the perfect choice for this position."