By Adriane Heins
Seventeen LCMS officials — the entire leadership of the Office of National Mission as well as the Synod's chief mission officer — issued a statement Aug. 20 denouncing Planned Parenthood's actions, recently showcased in another Center for Medical Progress video.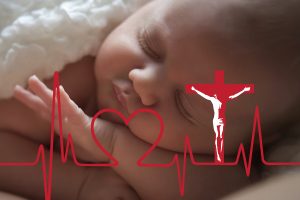 The video, which features an ex-procurement technician who worked in a Planned Parenthood clinic, tells the story of a Planned Parenthood doctor who dissects a baby boy born alive. "She has one of her instruments and she just taps the heart and it starts beating. I'm sitting here and I'm looking at this fetus, and its heart is beating," the technician recounts.
In response, the 14 men and three women from the LCMS issued a statement that reads in part, "The infanticide that is occurring at Planned Parenthood must end. It is not simply time to defund that organization; it is time to end abortion in the United States altogether."
"As for us, we can no longer claim that we didn't know Planned Parenthood doctors killed children so ruthlessly or that we weren't aware human bodies were cannibalized for their organs. We can't just say it's a woman's choice or shrug our shoulders and mumble, 'Who are we to judge?' " the statement notes. "We can't hide behind the half-truths that women have no other place to find health care or that Planned Parenthood provides millions of mammograms per year. It doesn't matter. None of it matters."
The signers of the statement also urged LCMS members to action in a variety of forms — participating in a nationwide Aug. 22 Planned Parenthood protest, contacting elected officials, supporting LCMS Life Ministries and taking to social media to defend life, amid other options — noting, "The only option is for each one of us to act."
Although the series of videos, and the most recent in particular, "lay evil bare," the statement offered hope and forgiveness as well, noting, "Our heavenly Father, it turns out, knows a thing or two about hearts. We are the reason He allowed His own Son's heart to stop beating for a time, so that ours may thrive for all eternity. In so doing, He shows us His own heart, full of grace, mercy and compassion."
Signers of the statement include the following: LCMS Chief Mission Officer Rev. Kevin Robson; Rev. Bart Day, executive director, Office of National Mission; Rev. Heath Curtis, coordinator, Stewardship Ministry; Rev. Dr. Roosevelt Gray, director, Black Ministry; Rev. Joel Hempel, interim director, Specialized Pastoral Ministry; Rev. Dr. Carlos Hernandez, director, Church and Community Engagement; Rev. Ross Johnson, director, Disaster Response; Rev. Mark Kiessling, interim director, Youth Ministry; Rev. Todd Kollbaum, director, Rural & Small Town Mission; Deaconess Dorothy Krans, director, Recognized Service Organizations; Tracy Quaethem, project coordinator, Life and Health Ministries; Deaconess Grace Rao, director, Deaconess Ministry; Rev. Steve Schave, director, Urban & Inner-City Mission; Terry Schmidt, director, School Ministry; Rev. William Weedon, director, Worship; Rev. Mark Wood, director, Witness & Outreach Ministry; Rev. Marcus Zill, director, Campus Ministry and LCMS U.
Read LCMS statement
Adriane Heins (adriane.heins@lcms.org) is managing editor of The Lutheran Witness and editor of Catechetical Information for LCMS Communications.
Posted Aug. 20, 2015