Living life as a Christian can be difficult — possibly even more so for young people who are inundated by social media and facing increased peer pressure.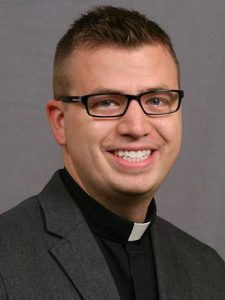 To help young people better understand their Christian identity, Concordia Theological Seminary in Fort Wayne, Ind., is hosting a confirmation retreat April 17-19.
Under the theme "How to Be a Christian in this Crazy, Changing World," confirmands also will discuss faith-sharing with people of different generations and ethnic backgrounds.
Leading the retreat will be the Rev. Lannon Martin, the seminary's admission counselor. Martin is a graduate of Concordia University Wisconsin, Mequon, and Concordia Theological Seminary. He also has served as a pastor in West Texas.
Martin's "favorite Bible verse — ' … I am going to do something in your days that you would not believe even if you were told' (Habakkuk 1:5) — brings to mind the excitement Christians can have as God works in all of our lives," according to a seminary news release.
The cost of the retreat is $110 and includes on-campus housing and all meals.
For more information or to register, send an email to retreats@ctsfw.edu or call the seminary at 260-452-2204.
Posted March 16, 2015