By Roger Drinnon and Megan K. Mertz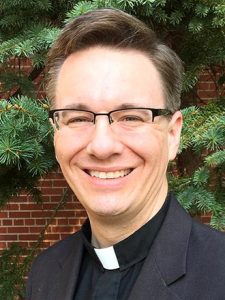 After consulting with the district presidents of the East-Southeast Region, LCMS President Rev. Dr. Matthew C. Harrison appointed the Rev. Christopher Esget, pastor of Immanuel Lutheran Church in Alexandria, Va., as sixth vice-president of the Synod Aug. 31.
Esget succeeds the Rev. Dr. Robert T. Kuhn, who resigned from that position in an Aug. 20 letter to Harrison. Kuhn told Reporter that his resignation was "for health reasons."
"Pastor Esget brings to the table great parish experience, and I am confident he will give reasoned advice and positive counsel," said Harrison. "He is a parish pastor who will bring thoughtful theological input to any work involving the Praesidium. He has served most of his ministry in the East-Southeast Region and will serve faithfully in the office of sixth vice-president as well."
Esget has served at Immanuel Lutheran Church since 2001. He is also a member of the LCMS Sanctity of Life Committee and is the life coordinator for the Southeastern District.
"I look forward to bringing the perspective of a parish pastor to the Council of Presidents," he said. "As the defense of the unborn becomes an increasingly urgent task, I hope to use my experience with the pro-life movement in the Washington, D.C., area as I serve the Synod in this new role, especially as the 'Free to be Faithful' campaign comes closer to its goal of a new office here in our nation's capital."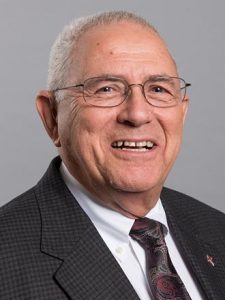 During a July 16 press conference at the LCMS International Center in St. Louis, Esget and other Synod pro-life leaders spoke to local St. Louis media following the Center for Medical Progress' release of its first undercover video showing a Planned Parenthood executive discussing the harvesting of organs from aborted babies.
"We are concerned with the shocking horror of abortion and of regarding human beings as less than human," Esget said during the press conference. "This is simply another instance of a broader cultural problem where we [as a society] do not value human beings."
At the time of his resignation as sixth vice-president, Kuhn had represented the Synod's East-Southeast Region in the post since 2013. That region includes the Atlantic, Eastern, Florida-Georgia, New England, New Jersey, Ohio, Southeastern and Southern Districts, as well as some congregations from the non-geographic SELC and English Districts that fall within the region's designated borders.
"God has given me the privilege of serving the church at-large for 47 consecutive years," Kuhn told Reporter. "But for health reasons, I felt that it was best to tender my resignation and let someone else complete the term."
During his long career in the LCMS, Kuhn served in a number of positions, including as a parish pastor, president of the LCMS Central Illinois District, first vice-president of the LCMS and chairman of the LCMS Board of Directors. During his second term as first vice-president, Kuhn served five months as Synod president following the 2001 death of then-President Rev. Dr. A.L. Barry.
According to Synod Bylaw 3.3.2.4, "any vacancy in a regional vice-presidency shall be filled by appointment of the President in consultation with the district presidents within that region."
Roger Drinnon (roger.drinnon@lcms.org) is manager of Editorial Services for LCMS Communications. Megan K. Mertz (megan.mertz@lcms.org) is a staff writer and managing editor of Lutherans Engage the World for LCMS Communications.
Posted Sept. 1, 2015