Delegates to the 32nd convention of the LCMS Florida-Georgia District re-elected the Rev. Gregory S. Walton of Orlando, Fla., as district president. Walton — the only candidate nominated — was returned to the office, by acclamation, for his third three-year term.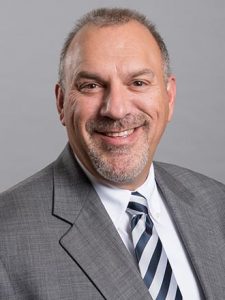 The convention met June 12-14 in Orlando under the theme "Engaged in the Master's Business," inspired by Luke 19:11-27.
"The convention was a great celebration of our life and ministry together, responding to the call to 'Engage in the Master's Business,' " said Walton. "It was a time of inspiration, meditation and celebration of our mission to connect people to Jesus. We accomplished our work in a timely fashion, and enjoyed our time together."
Also elected were:
Rev. David Brighton, pastor of Mount Calvary Lutheran Church, Warner Robins, Ga., district first vice-president and also elected Region 1 vice-president.
Rev. Jon Zehnder, pastor of St. Michael Lutheran Church, Fort Myers, Fla., second vice-president and Region 4 vice-president.
Rev. Dr. Brian Kneser, pastor of Woodlands Lutheran Church, Montverde, Fla., third vice-president and Region 3 vice-president.
Rev. Stephen Wipperman, pastor of Our Savior Lutheran Church, Lake Worth, Fla., fourth vice-president and Region 5 vice-president.
Rev. Frank Marshall, pastor emeritus of St. Paul Lutheran Church, Jacksonville, Fla., fifth vice-president and Region 2 vice-president.
All officers were installed at the convention.
All resolutions presented by four floor committees — for Leadership, Congregations, Outreach and Bylaws — were approved by the convention delegates, including those to:
support the establishment of a new, collaborative lay deacon program. With its adoption, delegates affirmed that the Florida-Georgia District express its support for Concordia College—New York's new Certified/Licensed Lay Deacon program as a collaborative means of raising up new lay leaders, and that congregations be encouraged to participate in the program.
recommend that the LCMS move to a four-year convention cycle.
establish a Florida-Georgia young-adult network, resolving that the district provide necessary resources and guidance.
affirm the district's outreach initiatives, "strongly" encouraging Florida-Georgia congregations and schools "to develop outreach plans for their ministry over the next year and begin to implement them on or before June 2016."
encourage congregations to conduct annual appeals for church planting in the Florida-Georgia District and to pray for workers who will focus on starting new ministries.
Posted June 24, 2015