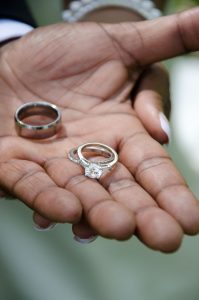 What's coming next: This week, the Supreme Court began hearing oral argument on same-sex marriage as it pertains to states' rights. The court is set to announce its decision in June.
What the ruling could mean for you:
The Court could:
(1) leave the issue of same-sex marriage up to individual states;
(2) rule that individual states must issue marriage licenses to same-sex couples, or that states must recognize the same-sex marriages of out-of-state couples.
What you can say:
(1)  I will continue to stand up for marriage as the union of one man and one woman because of the reality that children thrive best under the care of a mom and a dad.
(2) The Book of Ephesians says that it is the union of a man and woman that best serves to illustrate the mystery of Christ and His Church. Man and woman remain distinct and complementary, yet they are one: so also Christ and His Church (John 17:22–23). In preserving the institution of marriage, the Church also preserves a vital illustration of Christ and His Church — and thus the Gospel!
(3) Redefining marriage would put a new principle into the law: that marriage is whatever emotional bond the government says it is.
What you can do:
Go to www.lcms.org/freetobefaithful for resources to:
Download life-, marriage- and religious-liberty-related Bibles studies for use at church.
Share bulletin inserts on the same topics.
Find prayers for the Supreme Court, United States and those struggling with same-sex attraction;
Utilize policies that define the use of church property to marriages consistent with LCMS beliefs.