The oldest living descendant of Rev. Dr. C.F.W. Walther, the first president of The Lutheran Church—Missouri Synod, recently celebrated a milestone birthday.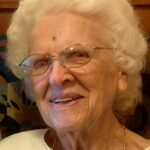 Walther's great-granddaughter, Edna Marie (nee Walther) Wolf, turned 100 years old on Nov. 18. Wolf, who now resides at a senior-living facility, has been a lifelong St. Louis resident and LCMS Lutheran. Her father and grandfather also were LCMS pastors.
She and her husband, Paul Stuart Wolf (who died in 2005), had three children: Joan (Jim) Hocker, Jim (Mary) Wolf and Terry (Debra) Wolf; seven grandchildren; and seven great-grandchildren.
In honor of Wolf's birthday, her family is making a contribution to an endowment created specifically for the maintenance and preservation of the Walther Mausoleum, the site of the remains of C.F.W. Walther and his wife, Emilie. The ornate burial structure, located in Concordia Cemetery in South St. Louis, was built in 1892 — five years after Walther's death.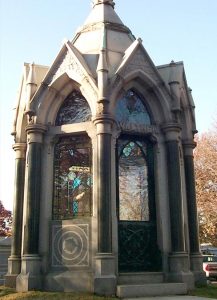 The Wolf family invites others who are interested in preserving their Lutheran heritage to join them in contributing to the endowment. Online gifts may be made at lcmsfoundation.org/online-giving. Please indicate that your gift is intended for the Walther Mausoleum Endowment.
Checks — made payable to "Walther Mausoleum Endowment" — may be mailed to: LCMS Foundation, 1333 S. Kirkwood Road, St. Louis, MO 63122.
For more information, call 314-996-1450.
Posted Dec. 15, 2015