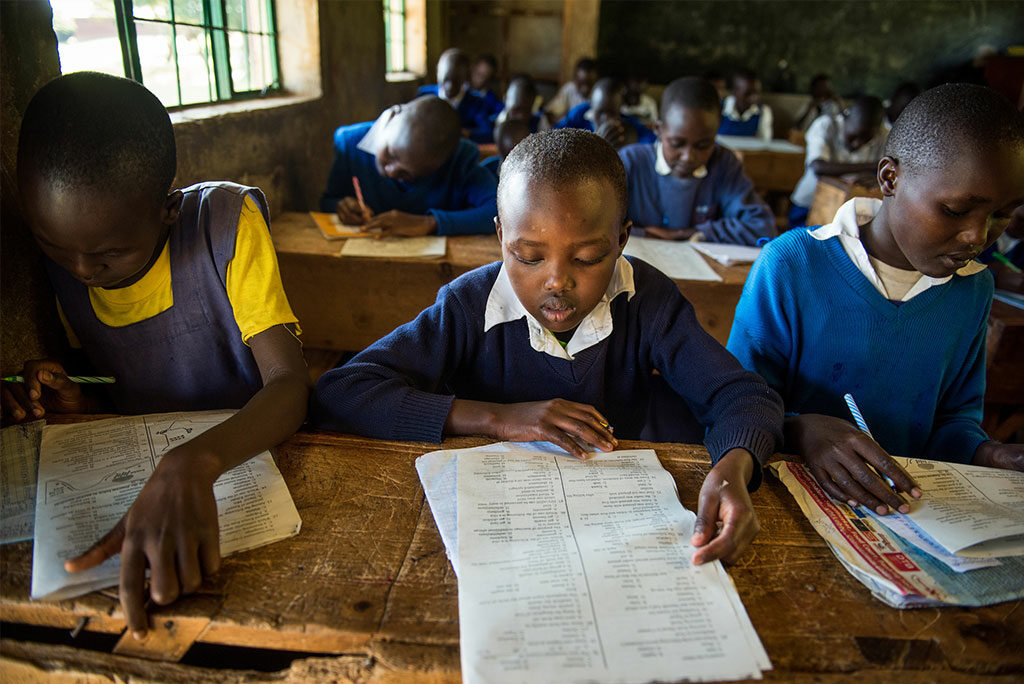 For an online donation of $1 or more, you can help provide computers for students at a Lutheran boarding school in Kenya, East Africa.
In its first two weeks, the Synod's latest crowdfunding project, "Computers at Christ's Care for Children: Kenya Library," received $260 in pledges toward its $1,900 goal. As of this writing, about a month is left to raise the remaining $1,640, and the project will only be funded if the total is pledged by the Sept. 16 deadline.
"Crowdfunding" is the practice of funding a project by raising small amounts of money from a large number of people, typically via the Internet.
The LCMS Office of International Mission (OIM) project — launched Aug. 1 in partnership with Wheat Ridge Ministries — seeks to purchase four computers for students at a "Project24" boarding facility in Chepareria, Kenya. Project24 is a partnership of the OIM and the Evangelical Lutheran Church in Kenya to establish 24 such facilities to house and provide care for students while they attend local primary schools. Four Project24 facilities — providing free lodging, meals, classroom supplies and medical/spiritual care for students who might otherwise drop out of school — have been started so far with funding from both church bodies.
"Most children in Project24 are academically challenged, due to their families' backgrounds," explains its director, John Kissinger Nyang'au. "Computer labs will provide an e-learning opportunity for children to improve their academic standards," he says, as well as prepare them for "computer world technology."
The Rev. Shauen Trump, area director for Eastern and Southern Africa with the OIM, notes that "around the world, computer literacy gives you a step up — a skill set that vastly expands your network and increases your earning potential. In the more developed world, children often learn to use a computer at home in their early years — and we presume that just about everyone in the workforce can do so.
"But in Kenya, computers are rare in homes and many adults never have the opportunity to learn, much less guide their children in utilizing this valuable resource."
Likewise, courses in computer literacy are not available in the vast majority of schools in Kenya, Trump adds, so the LCMS is making them available to the Christ's Care for Kenya students in the Project24 boarding facilities, and through those facilities also will make them available to the wider community.
"Keyboarding will be taught using Scripture passages, office applications using real-life data and reports from the center, media using the congregation's choir for audio and video, and the student's drama troupe," he told Reporter. "Every chance we get, we seize the opportunity to proclaim that saving Gospel message a little deeper into our dear children's hearts."
To contribute to the "Computers at Christ's Care for Children: Kenya Library" project, click here.
Posted August 18, 2016