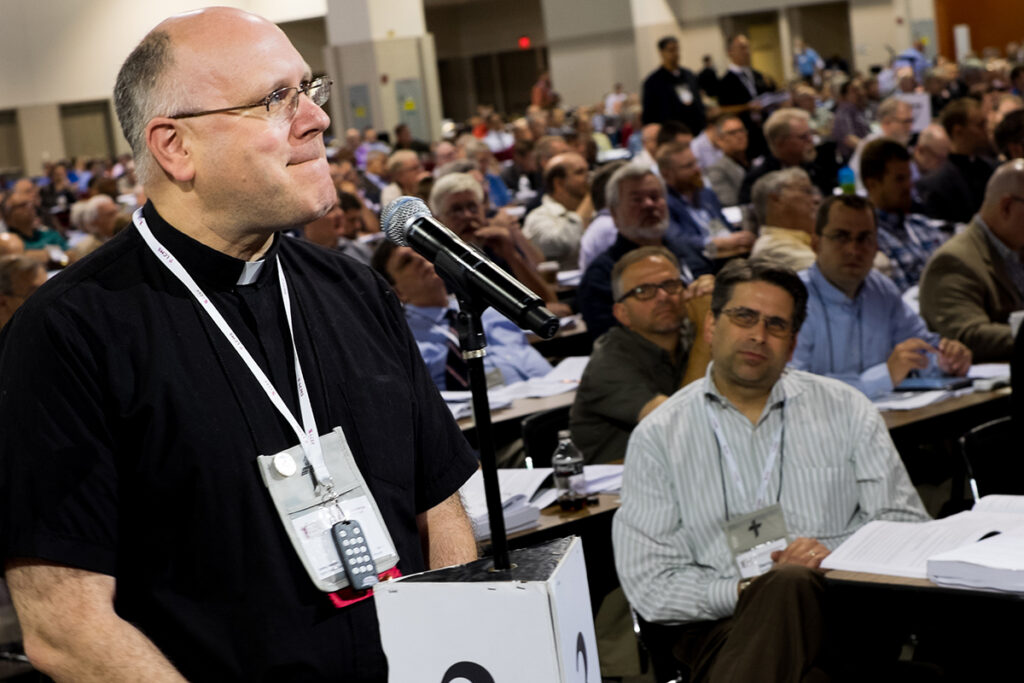 By Sara Bielby
MILWAUKEE (July 11, 2016) – In light of increasing encroachment of civil laws and culture on the life of church and the family, the 66th Regular Convention of The Lutheran Church—Missouri Synod on Monday passed two resolutions designed to assist the church in defending the faith.
"Now is not the time to circle the wagons and hide behind the walls of our sanctuaries. Now is the time to live our confession boldly before the world so that the Gospel may be heard," said Rev. Terry Forke, chairman of Floor Committee 14 on Church and Culture and president of the LCMS Montana District.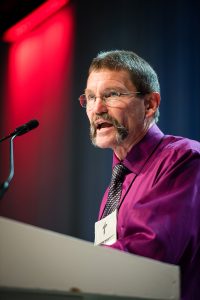 The first resolution, 14-01, in part commends the work of the "Free to be Faithful" initiative, designed to educate and lead congregations and members in taking informed action toward religious freedom. It also encourages a Lutheran presence at the national level.
"At the heart of 14-01 is the support for the Lutheran Center for Religious Liberty," said Paul Lagemann of Floor Committee 14. "We recognize the important mission of standing firm in the Gospel as we engage in the public square, defending one-man/one-woman marriage, the sanctity of life and the right to practice and speak freely about our faith."
One delegate, the Rev. Dr. David Ludwig of Hickory, N.C., expressed concern about putting a condemning face on the LCMS.
"What we should be known for is a face of compassion for this lost culture," he said. "I think the power lies in the Gospel and in our catechesis."
An opposing view was expressed by the Rev. Timothy Stout of Devils Lake, N.D.
"If the church is not there in Congress speaking the voice of God as a moral voice, then who?" he countered.
A second resolution, 14-05, directs the church to use and create resources to address the seeming conflict between the faith and the sciences.
Lay delegate Timothy McCumber of Merrimac, Wis., spoke of his daughter's study of physics and the temptation to blend faith and science.
"I fear as she moves through the public realms of the sciences, they'll steal her Christian identity," he commented. "We need to move forward."
Both resolutions were adopted by a wide margin.
Sara Bielby is a deaconess at University Lutheran Chapel, Ann Arbor, Mich., and at Immanuel Lutheran Church, Monroe, Mich.
Posted July 11, 2016
Learn more
Watch — Livestream and on-demand video
Read — Reporter Online  |  LCMS.org/convention
View — Photo galleries