By Sarah Reinsel
MILWAUKEE (July 11, 2016) — In conjunction with earlier business of addressing resolutions on church and culture, Dr. Ryan Anderson on Monday spoke to the LCMS Convention on matters of religious liberty and the redefinition of marriage.
Anderson, a prominent social commentator who holds a Ph.D. in political philosophy from the University of Notre Dame, is currently a senior research fellow at the Heritage Foundation and author of Truth Overruled: The Future of Marriage and Religious Freedom.
He began by pointing out that a "fundamental misconception of the human person," brought about by the sexual revolution and the challenges of secularism, has now "been elevated to a constitutional right."
Anderson, who approaches this debate using natural law in combination with theology, indicated two consequences of this misconception: a refashioning of human nature and a reordering of the social order.
"It's not just an isolated baker over there and a photographer over there and an adoption agency in Massachusetts and a school in Salt Lake City. When you add all of these pieces together, what you're seeing is that there's an entire new vision of the human person," said Anderson.
Much of the history of the Church, Anderson explained, has been a response to heresies.
In the past, it has dealt with questions of the Trinity and the nature of God; now, the Church must respond to questions of the nature of man. That man was created in the image of God, that God created male and female, and that he created them for each other, are the anthropological truths where the culture most disagrees.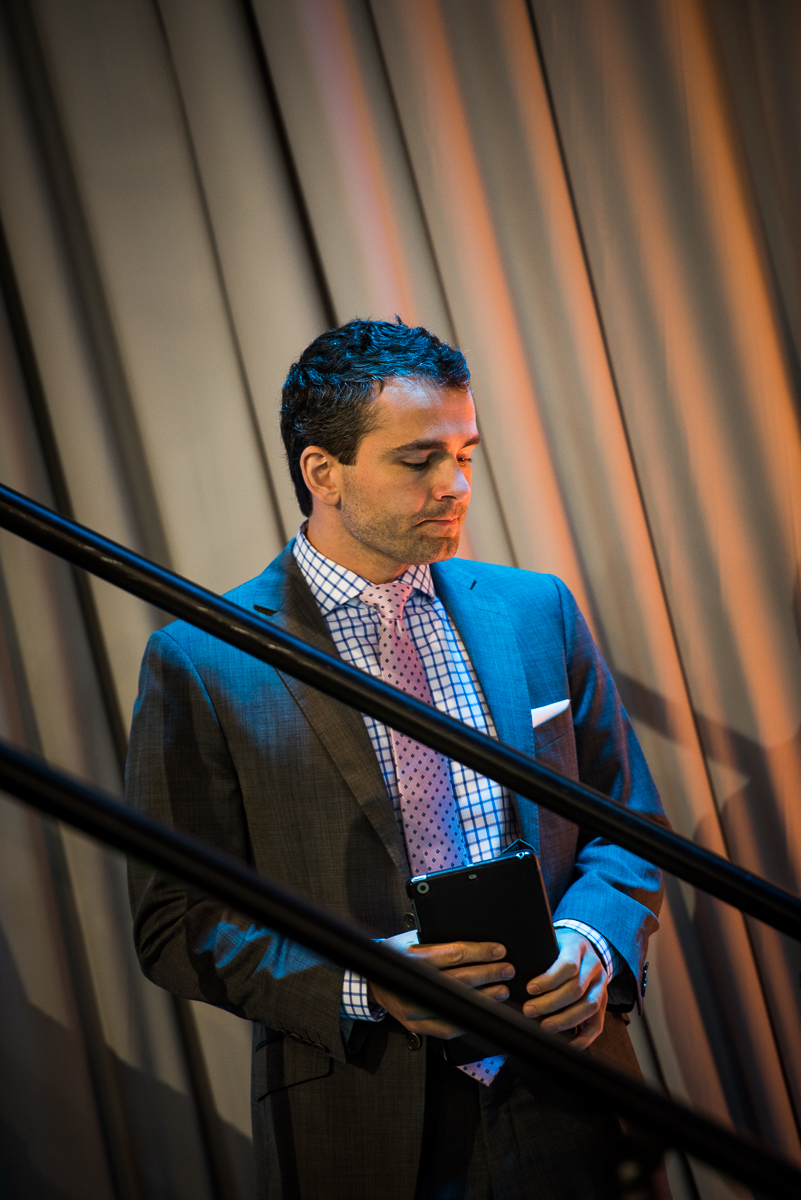 "This [disagreement] requires a response on the substance of what we believe," Anderson said, especially because most opponents do not even understand why we believe what we believe. "My average [undergraduate] classmate at Princeton still does not understand why I believe what I believe about marriage. They think the Westboro Baptist Church speaks for me."
Anderson went on to point out that where those on either side of the pro-life and pro-abortion divide have agreed to disagree, and thus to respect each other's freedom, no such attitude has materialized in the sexual-orientation and gender-identity debate.
"We think that as a matter of a natural right, people have the right to seek out the truth about God, to respond to the truth as they discern it, and to live their lives in conformity with the truth as they understand it, free from government discrimination, free from government coercion," Anderson explained in a separate interview. "So the role of the Church here is to be defending that natural right, that human right, for all people whether we agree with them or disagree with them."
Anderson continued by advising that "Our best defense of marriage, and our best defense of religious liberty, is living out the truth in our own lives." The reason, he added, "why we lost this marriage debate in the United States was because we failed to live out holy and beautiful marriages ourselves. And we have no one to blame for that but ourselves," Anderson concluded, followed by a standing ovation and a handshake from Synod President Rev. Dr. Matthew C. Harrison.
"This highlights the importance of us finding compatriots and friends particularly in the faith communities who agree on issues in the kingdom of the left, and how we respond. And that has been one of the blessings of these challenging times," Harrison said in response to Anderson's speech.
The 66th Regular Convention of the LCMS is meeting July 9-14 at the Wisconsin Center convention complex under the theme "Upon This Rock." Among convention participants are some 1,125 clergy and lay voting delegates.
Sarah Reinsel is a senior at Hillsdale College and an intern for the LCMS convention newsroom.
Posted July 11, 2016
Learn more
Watch — Livestream and on-demand video
Read — Reporter Online  |  LCMS.org/convention
View — Photo galleries