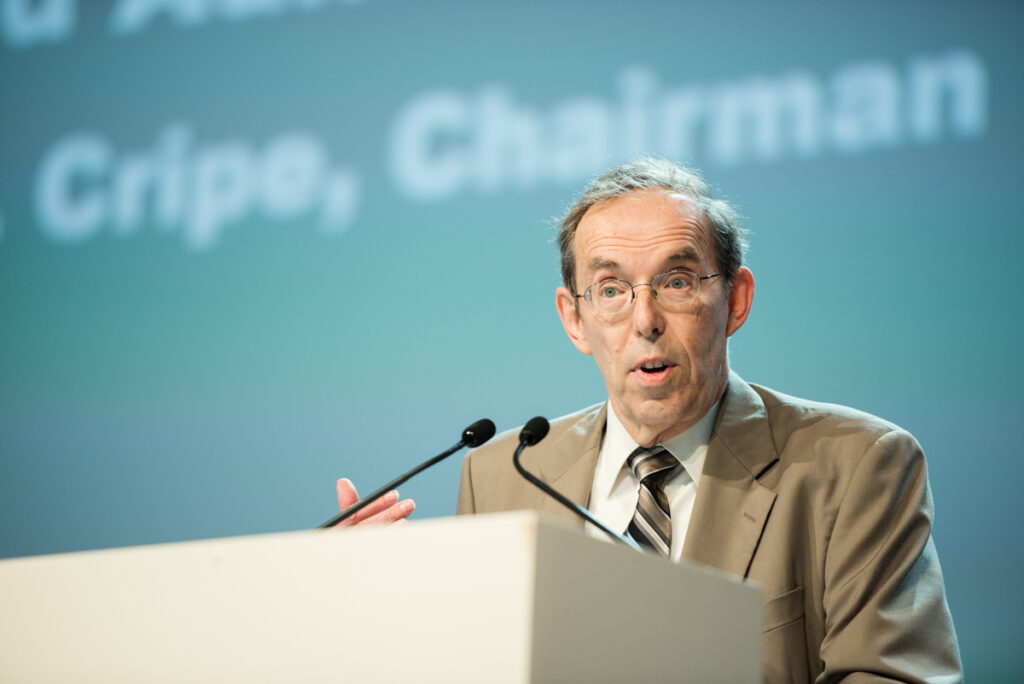 By Megan K. Mertz
MILWAUKEE (July 11, 2016) — Delegates began the second full day of the 66th Regular Convention of The Lutheran Church—Missouri Synod engaged in debate about two resolutions from Floor Committee 11 on Structure and Administration.
In his introduction, the Rev. Terry Cripe, Floor Committee 11 chairman and president of the LCMS Ohio District, jokingly thanked the "Handbook junkies" for their passion and diligence in following "what St. Paul says that we do everything decently and in order." In the Synod, the Handbook contains its constitution and bylaws.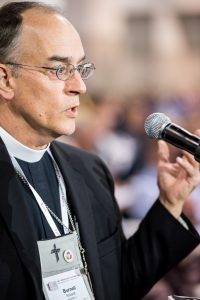 Fittingly, both resolutions being considered drew a queue of people waiting to speak for or against the issues.
Delegates debated Res. 11-03A, which proposed a bylaw change to remove attendance at the district convention as a prerequisite for those voting for Synod president. They would still be "the pastor of each member congregation or multi-congregation parish" and "a lay person from the congregation or parish."
After some debate, delegates adopted the resolution in a 724-334 vote.
The other resolution that was addressed — Res. 11-01 — also drew considerable debate on the merits of switching from a three-year cycle to a four-year cycle for national and district conventions, effective after the 2019 Synod convention.
Along with a reduction in cost — it has been estimated that the change would save $168,000 each year after 2019 — Floor Committee 11's top-priority resolution also noted that an extended cycle would allow for "visitation in a more reasonable and equitable fashion."
The resolution generated considerable debate, with 19 people speaking before the vote was taken. Some spoke in favor of adoption, noting the time and money that would be saved.
Others were opposed.
"We have so many things to address in an ever-changing culture," said the Rev. Dr. Burnell Eckardt, pastoral delegate from Kewanee, Ill.
"It's obvious, to me at least, that we need to have the capacity to address some very important issues facing us. If we go to a four-year cycle, that will reduce our capacity to address these things," he continued.
Ultimately, the resolution failed in a split 470-597 vote.
The 2016 LCMS convention is meeting July 9-14 at the Wisconsin Center convention complex under the theme "Upon This Rock." Among the 1,500 convention participants are some 1,125 clergy and lay voting delegates.
Megan K. Mertz (megan.mertz@lcms.org) is a staff writer and managing editor of Lutherans Engage the World with LCMS Communications.
(Posted July 11, 2016)
Learn more
Watch — Livestream and on-demand video
Read — Reporter Online  |  LCMS.org/convention
View — Photo galleries