The annual Sharathon fundraiser for Worldwide KFUO.org is planned for April 21-23 under the theme "Celebrate the Ministry," and as the Synod's radio station celebrates, it also is asking its listeners for support over those three days.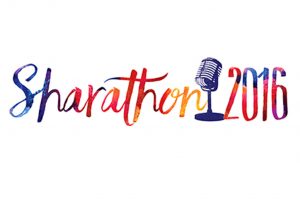 Sharathon programming will feature special guests as well as thank-you incentives that will be offered to those who contribute to the Worldwide KFUO.org ministry.
On-air guests will include, among many others, LCMS President Rev. Dr. Matthew C. Harrison and First Vice-President Rev. Dr. Herbert C. Mueller Jr.; KFUO Bible study leader Rev. Dr. Andrew Bartelt, professor of Exegetical Theology and assistant for Accreditation at Concordia Seminary, St. Louis; the Rev. Warren Woerth of KFUO's Creation Club; the Rev. Michael Salemink, executive director of Lutherans For Life, and his wife, Heather; and Dr. Daniel Harmelink, executive director of Concordia Historical Institute.
Gary Duncan, the station's executive director of Broadcast Services, says "it's an exciting time for KFUO.org and our mission of reaching the world with the message of Christ.
"Our worldwide audience has doubled this past year," Duncan notes, and "we look forward to reaching even more people as our supporters partner with KFUO to provide the needed resources for us to continue the proclamation of the Gospel around the globe. It's amazing to think that a gift to KFUO can touch so many lives."
Donors to Sharathon 2016 — KFUO.org's main fundraiser — will be offered special thank-you gifts:
a CD of "The Morning Star and the Nightingale," a Reformation play, with songs, about the life of Martin Luther's wife, Katie, to those who contribute $1,200 or more. The four-act dramatic presentation, which includes the script, was written by the Rev. Dr. Paul Schrieber, a retired Concordia Seminary, St. Louis, professor, and produced by Lilyfields.
the KFUO umbrella, black with blue trim and featuring the station's logo (for a $600 donation).
a KFUO "Day Sponsorship," which gives those who contribute $480 an opportunity to recognize someone over the radio in honor of a graduation, confirmation, birthday, anniversary or "in remembrance." A message from the donor is read at five different times on a specific day he or she chooses.
a teal-colored, long-sleeve, button-down shirt embroidered with the KFUO logo (for a $240 donation).
a KFUO bumper sticker (with a $120 gift).
And, as a way of doubling its impact, each contribution to the Sharathon will be matched — up to $20,000 total — by an anonymous donor, noted Joanie Harwell, KFUO's director of development.
Harwell, who plans to retire Nov. 1 after nearly 29 years with the station, said she "so much" appreciates "all of the donors who give to Sharathon and support KFUO throughout the year" and is "thankful that they've helped people around the world learn about the love of Jesus."
Launched in 1924, KFUO is the longest continually operating Christian radio station in the United States. Today its programs are accessible worldwide, via the Internet, at KFUO.org.
Connect with KFUO.org on Facebook.
Posted April 18, 2016