Dr. Mary Scott — former provost and executive vice-president at Concordia University Irvine (CUI) in Irvine, Calif., for the past 10 years — began serving July 1 as head of school at Concordia International School Shanghai in Shanghai, China.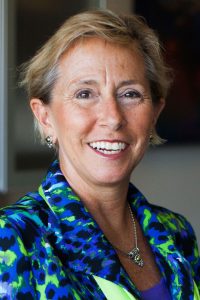 Scott succeeds Gregg A. Pinick, who held the post since July 1, 2012. Pinick began serving July 1 as executive director of the Lutheran Education Association of Houston.
Scott served at CUI for a total of 31 years. As provost, she established key initiatives, including the Master of Arts in International Studies program. She is CUI's former athletics director, and served as its head women's volleyball coach and first women's intercollegiate basketball coach.
Scott told Reporter she will "deeply miss the wonderful servants on the faculty and staff who are in ministry" at CUI as well as "the students and the opportunity to encourage their academic success."
But she's also excited about her new position, where "God is already at work in the heart and minds of the people at Concordia Shanghai … a fantastic school planted in an interesting and vibrant location." And she encouraged the LCMS to "send your best teachers to international schools!" Besides Concordia, Shanghai, the Synod operates Hong Kong International School, in China, and Concordia International School Hanoi, in Vietnam.
"The LCMS is the pacesetter for outstanding Christian international schools," Scott said. "In order to continue to lead, we must have the finest Lutheran Christian faculty members."
Succeeding Scott at CUI is Dr. Peter Senkbeil, associate provost since 2006, who began serving July 1 as provost and executive vice-president.
Posted August 11, 2016