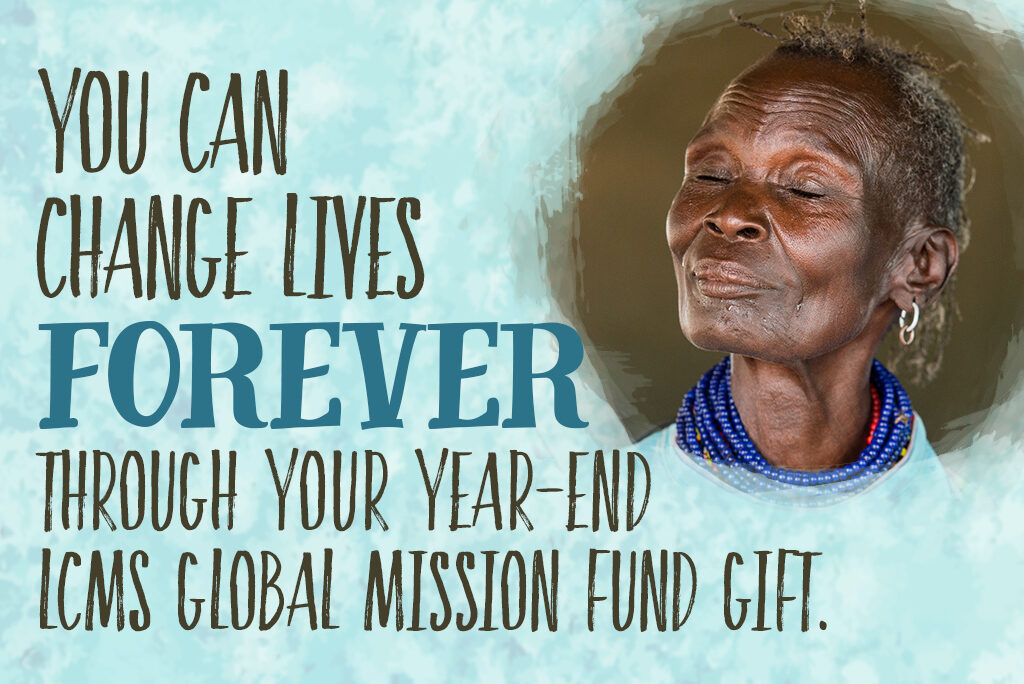 In 2016, God has done big things in The Lutheran Church—Missouri Synod through the generosity of His children, according to Leah S. Sieveking, director of Member Engagement with LCMS Mission Advancement.
Donors to the LCMS have supplied more than $1 million for mercy efforts in the wake of disasters in Baton Rouge, La., the Carolinas and Haiti. They also have given more than $400,000 to the Synod's 2016-19 National Offering, in addition to continuing to support missionaries and mission projects around the world.
"The standout thing for me is the way that people banded together," Sieveking said. "It's neat that this large group of people here in the United States — these congregations, individuals and organizations — worked together to do amazing things in the U.S. and also worldwide.
"It allows ministry and mission to keep going, and then it also allows us to ask, 'Where's the next audience that hasn't heard about Christ?' " she continued.
As the year comes to a close, those who want to make end-of-year charitable gifts to the LCMS or any of its ministries have many methods available to them for making those contributions:
by mail — Make checks payable to "The Lutheran Church—Missouri Synod" or simply "LCMS," and address envelopes to The Lutheran Church—Missouri Synod, Mission Advancement, P.O. Box 66861, St. Louis, MO 63166-6861. If you'd like to donate to a specific ministry, missionary or project, please include that on the check's memo line or in an enclosed note. Make sure the envelope is postmarked no later than Dec. 31.
in person — Gifts may be dropped off at the LCMS International Center through Dec. 22, the last day the building is fully operational before the holidays. (Please put gifts in a sealed envelope, marked "Attention: Mission Advancement.") Building hours are 7:45 a.m. to 4 p.m. The International Center is located at 1333 S. Kirkwood Road, St. Louis, MO 63122-7295.
over the phone — To make a debit- or credit-card gift — or set up a regular giving schedule — call the LCMS toll-free Donor Care Line at 888-930-4438 between 8 a.m. and 4 p.m. Central time, Monday through Friday. Representatives from Mission Advancement will be available to take calls as normal through Dec. 22. They also will be available Dec. 27-29 and until 2 p.m. on Dec. 30.
online — Visit lcms.org/givenow to make a contribution 24 hours a day, seven days a week. To ensure a tax-deductible gift for 2016, make your donation by 12 a.m. Central time on Jan. 1.
To donate appreciated or depreciated securities or make IRA direct charitable transfers, contact the LCMS Foundation at 800-325-7912. Please note that the processing of these gifts may take several weeks.
"The people who give of themselves through the LCMS are so faithful and generous and loving, and we are so thankful for them," Sieveking added. "I'm blessed to work in this area and see their generosity every day."
Posted December 5, 2016