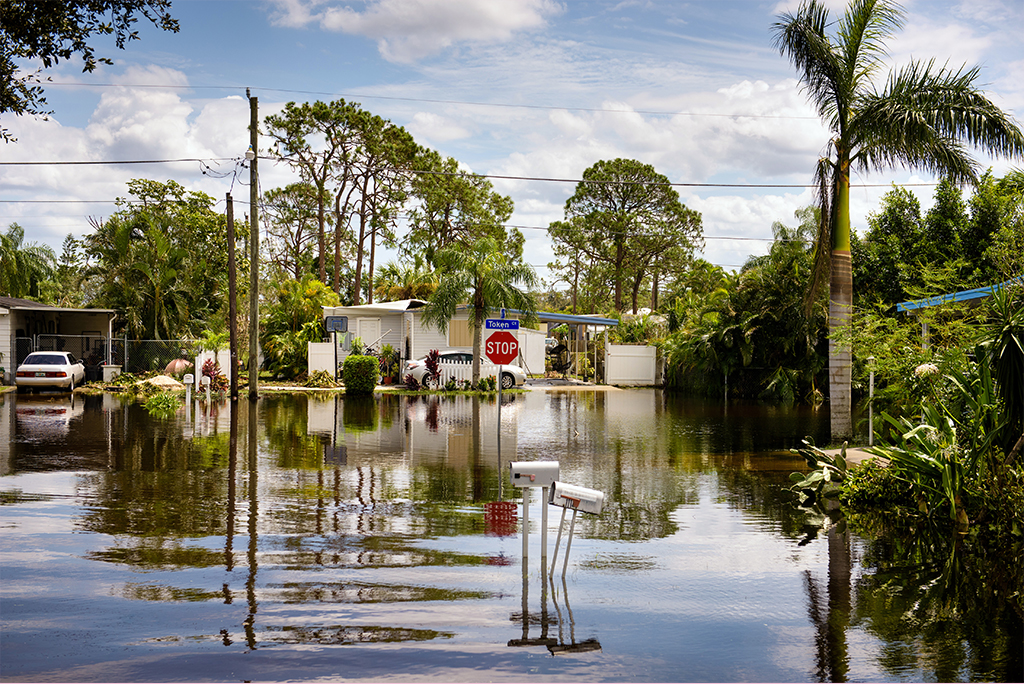 As Harvey and Irma relief operations transition from initial emergency response to more organized, long-term efforts, collaboration among LCMS Disaster Response, affected districts and essential partners continues to be strengthened by generosity shown across the Synod.
"LCMS districts and congregations are the leaders in responding to disasters like Harvey and Irma," said the Rev. Dr. Ross Johnson, LCMS Disaster Response director.
"Thanks to the kind, caring support across the Synod, LCMS Disaster Response is able to support districts and congregations while also building on their capacity not only in responding to a congregation's needs, but also in extending Christ's mercy by providing body-and-soul care to entire communities."
Johnson said although long-term planning details continue to be fleshed out, one thing is certain: LCMS Disaster Response is committed to supporting the affected districts and Synod disaster-response partners any way it can, as specific needs continue to be defined by the districts and the communities of their congregations.
Hard-hit high school
Hurricane damages in the LCMS Texas District were reported by 11 churches and schools, 14 pastors, 41 additional church workers and 700-plus congregation members.
Lutheran South Academy in Houston was probably the hardest-hit Synod entity, with up to 2 feet of water in its buildings for four days.
Eight staff members and some 30 families with students at the school reported water damage to their homes, according to Head of School Sheila Psencik.
But amid the destruction, there was much to be grateful for. When the school put out a call for volunteers, more than 1,000 people — school families, students, members of local churches and rival schools, and residents of the community — responded, helping out with drywall and floor removal, trash hauling, furniture cleaning, sweeping, mopping and other tasks over three days.
Psencik said she feels "overwhelmed by the encouragement and support we have received" and is "so thankful that [volunteers] chose our school as a place to share their talents and their time.
"While the hurricane brought inconceivable devastation to the school and to this community, what God has done as a result of the hurricane has been beautiful! I've never seen anything like it."
Lutheran South students returned to class Sept. 8 at a local church, and administrators expect them to be back in the refurbished high school by early October.
Well-poised to help
That can-do spirit and willingness to help was widespread throughout the Lone Star State, where floodwaters reached a height of 6 feet in some homes.
Many, if not all, of the 124 LCMS congregations located in the "rain-and-wind field" of the storm reached out to literally "thousands" of their hurting neighbors, according to the Rev. Steven J. Misch, disaster coordinator for the Texas District.
As the October Reporter went to press Sept. 20, Misch said more than 1,700 congregation volunteers had served their local neighborhoods over the past two weeks.
Four district congregations still are hubs of disaster outreach, and four more sites — in both the Beaumont/Port Arthur and Coastal Bend areas — are being considered for use as long-term setups, he added.
When Memorial Lutheran Church in Katy, Texas, put out a call for volunteers, more than 100 people showed up — and most of them weren't even members of the congregation, noted Pastor Michael Weider.
Located in the middle of a flooded neighborhood, Memorial was well-poised to offer immediate help — in spite of serious flood damage to its own church building and preschool.
Congregation members took to the streets in an effort to find out who needed help, and then did whatever needed to be done. They removed wet and molding drywall and baseboards, carried unsalvageable items to the curb and cleaned up debris.
The Rev. Robert Daniel "Danny" Anderson, pastor of Christ Memorial Lutheran Church in Houston, noted that more people have volunteered for the relief efforts than for any other function his congregation has ever had.
"You never know what the Holy Spirit is going to do through this" relief work, Anderson said.
"When people have nothing, they look to God. Perhaps they will believe that even when we have everything, Christ is still the only hope we have."
In Irma's wake
In Florida, 48 LCMS congregations have reported hurricane damage, but most is "not severe," according to LCMS Florida-Georgia District President Rev. Gregory S. Walton.
Hardest-hit were Marco Lutheran Church, Marco Island; Grace Lutheran Church, Key West; and Holy Cross Lutheran Church, North Miami. But, at this writing, with power still out in many areas of the state, some congregations have not yet reported so that figure could climb.
The district has nearly 200 congregations, and Walton said it may be weeks, or even months, before the number of congregation members with damages can be determined, but he is sure "it is well into the hundreds."
At present, four of the district's churches are serving as "hubs of mercy, but they are running short of supplies" because of distribution problems in Florida, according to Walton. Nevertheless, the congregations have assisted "well over 2,000 people so far," he said.
Because of the "enormous" number of downed trees, the district needs volunteers to help with cleanup. (See related story above.)
Trucking in supplies
From its base in St. Louis, LCMS Disaster Response coordinated the purchase and delivery of about $150,000 worth of essential "muck-out" equipment for hurricane victims in Texas and Florida.
The two shipments — arriving in Houston Sept. 5 and in Naples, Fla., Sept. 14 — included much-needed power generators, pressure-washers, debris-removal equipment, tools, cleaning materials and safety gear.
Both shipments — made possible by generous donations from across the Synod — were delivered in partnership with Orphan Grain Train (OGT), an LCMS Recognized Service Organization that works with the Synod to increase the overall disaster-response capacity. OGT provided the semitrailer, truck and driver to bring the supplies where they were needed.
Missionaries safe
Hurricane Irma slammed the Dominican Republic on Sept. 7, flattening homes and strewing power lines and debris, but the Synod's 13 missionaries and their families were unharmed.
Damage was "minimal" among Lutherans at mission sites and residents of nearby communities, according to a report from the missionaries, who said the "greatest casualties" were the island's banana and plantain trees. In some areas, nearly half were lost in the storm.
In the days before the hurricane, the Dominican team stocked up on generators, water, food and other emergency supplies purchased with funds from LCMS Disaster Response.
The supplies are being distributed from a concrete disaster center built with funding from the Lutheran Women's Missionary League and located inland, in a valley protected by mountains.
Posted Oct. 11, 2017