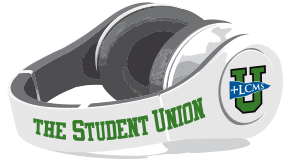 Martha Mitkos joined Rev. Marcus Zill on The Student Union radio program to discuss religious liberty and The Lutheran Church—Missouri Synod's Free to be Faithful initiative on college campuses.
Mitkos serves as the LCMS Mission Advancement Director of Campaigns and Special Initiatives, including the Free to Be Faithful and the Lutheran Center for Religious Liberty initiatives.
Zill is the LCMS Director of Campus Ministry and LCMS U.
Resources
To learn more about LCMS Campus Ministry, visit lcms.org/lcmsu.
To learn more about the Synod's religious liberty education and awareness campaign, visit lcms.org/social-issues/free-to-be-faithful.
The Student Union is a weekly radio show for college students and those in campus ministry. The program is scheduled for 2 p.m. Central time every Wednesday. Listen on kfuo.org.