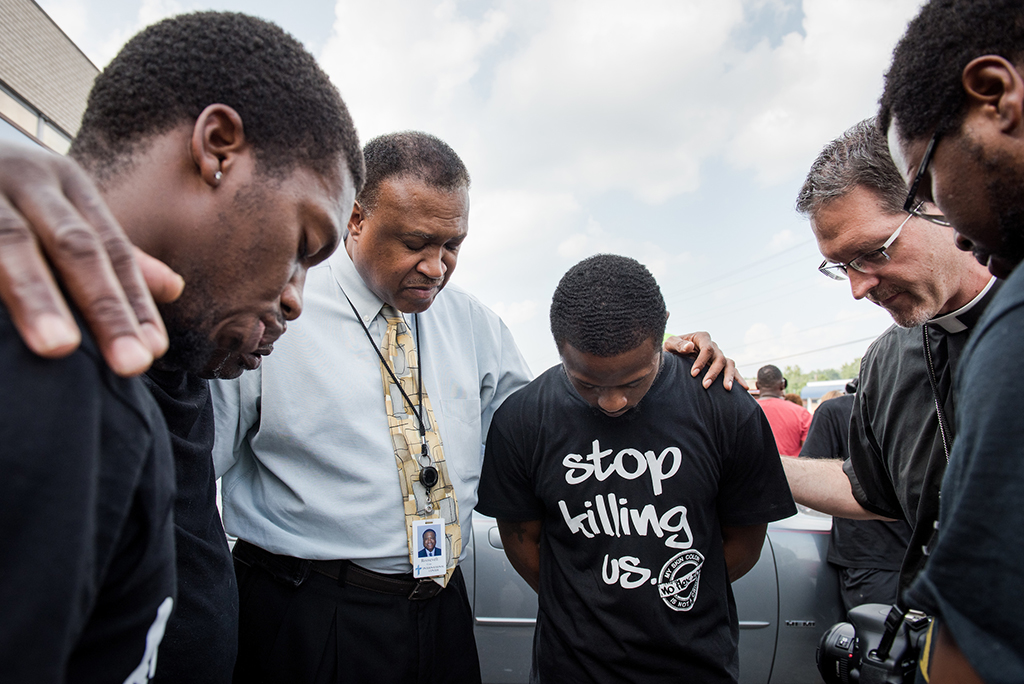 A new website with resources addressing the subject of racism is available from The Lutheran Church—Missouri Synod.
The page — lcms.org/racism — includes:
LCMS President Rev. Dr. Matthew C. Harrison's "A Prayer for Peace in Our Nation";
a list of Synod resolutions condemning racism over the last 50 years;
information about the new Lutheran Hope Center in Ferguson, Mo.; and
free audio and text links that consider how Christians can faithfully and lovingly approach this complex topic.
The Rev. Dr. Roosevelt Gray, director of LCMS Black Ministry, describes the new page as an "important resource for the people of God in Christ in its mission and ministry to the Church and the world, as they interact and communicate the message of reconciliation and hope for all."
Gray continues: "The Church must always seek the healing of sin and sinful actions under the cross and in the redemptive work of Christ. Anything else leads us into our own selfish remedy of racial and social ills. Sin is real. We all are sinners. God loves sinners. The Gospel is the only true remedy for sin.
"Use these resources to have a biblical, thoughtful and interactive conversation with your congregation and community."
lcms.org/racism
Posted August 24, 2017