by Cheryl Magness
Hurricane Maria made landfall in Puerto Rico on Sept. 20, knocking out virtually the entire power grid and leaving a path of devastation in its wake from the southeast to the northwest corner of the island.
At the time, LCMS missionary to Puerto Rico Rev. Matthew Ruesch and his family were stateside and unable to get a full report on Maria's effects due to the lack of reliable communication.
Ruesch's congregation, Iglesia Luterana Principe de Paz (Prince of Peace Lutheran), is located on the west coast of Puerto Rico in Mayagüez. Says Ruesch of the area:
"There is a heavy emphasis on works, legalism, pleasing God through our own actions. … The need for the pure Gospel of Jesus Christ — that He's accomplished everything on our behalf — is crucial because it is so missing in the culture."
Early in October, Ruesch returned to the island with an LCMS assessment team including Director of Disaster Response Rev. Dr. Ross Johnson. Ruesch says that his family's house suffered very few effects of the storm, there is no significant damage to the church building and congregation members' homes also fared well overall.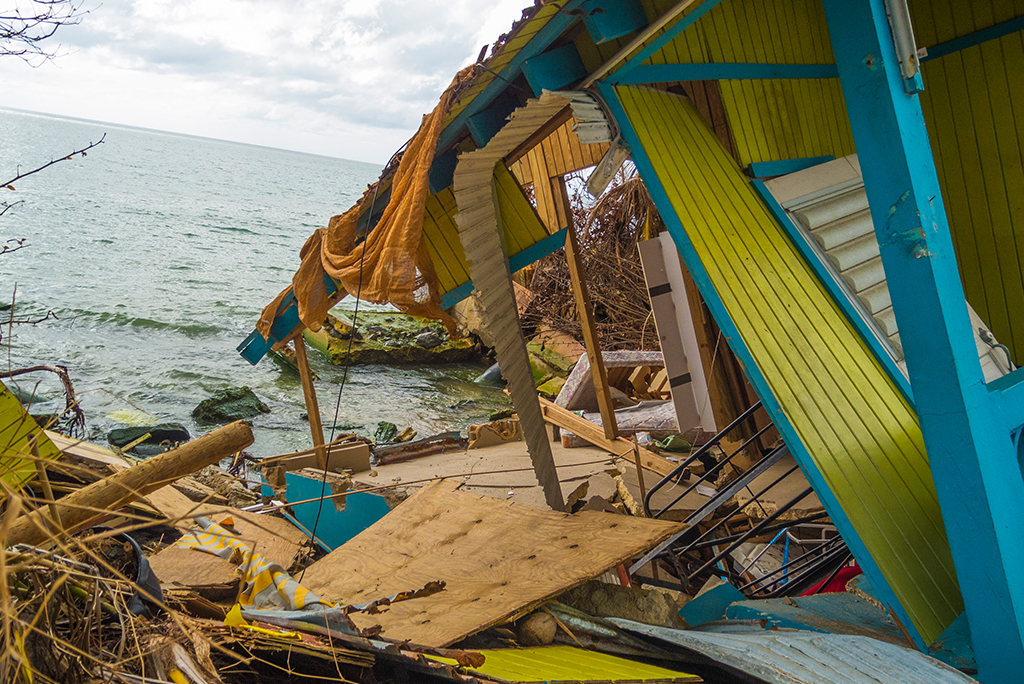 However, the situation in Puerto Rico remains serious. There is a shortage of water and basic necessities. Many roads are still blocked by debris, and power remains out over much of the island.
As a result, there is little fresh food, phone service or internet coverage. Those who don't have cash are at a disadvantage, since debit and credit cards are not functional without internet capability. The greatest need right now, says Ruesch, is for essentials: water, batteries (C and D) and food (especially protein-containing items such as canned meat and energy bars).
To serve the needs of both his congregation and the surrounding community, Ruesch is working closely with LCMS Disaster Response to "bear God's hand of mercy" to the area. Johnson says of Disaster Response's role: "We are committed to a long-term response, not for months, but for years. The geographic location of Prince of Peace positions it to serve as a center of outreach and mercy for a 50-mile radius that covers the majority of the western side of the island."
Johnson continues: "Our focus will be on helping the working poor, who have undergone an economic disaster. People are without work and businesses have closed, with no ability to re-open, creating an economic impact that will be felt for years to come. We will be looking for ways to alleviate this disaster by providing clean water and essential human needs, making sure that families and especially young children and infants are cared for."
Asked about reports that supplies are not making it to the people who need them, Ruesch acknowledges that the relief effort is a "logistical nightmare." But he says FEMA (the Federal Emergency Management Association) is on the scene and that the "nature" of disaster response is that "it's never going to happen as fast as we like."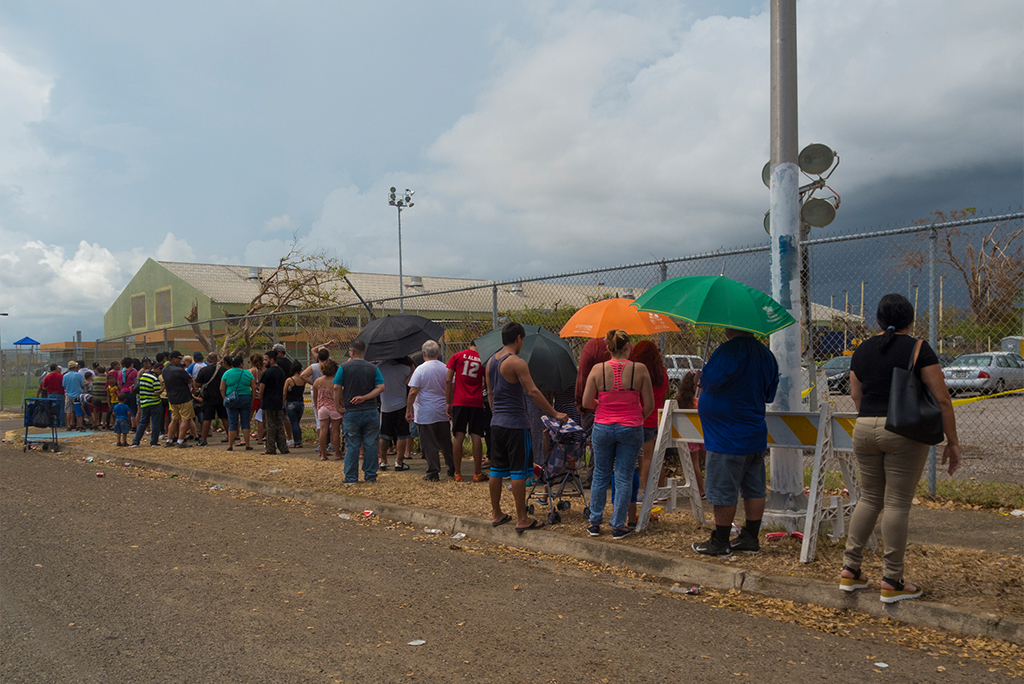 According to the Department of Defense, the United States military is working with authorities in Puerto Rico to clear paths for the transporting of food and water to residents and to ferry supplies to areas that can't be reached by road.
What can LCMS members do to help? As with past disasters, the answer is twofold: First, pray. Second, give.
Says Ruesch: "The challenge of the long term is remembering that our days … are not ordered by ourselves but by God's hand. Our goal is to keep the Word there … and along with that Word comes concern for the bodily welfare of our neighbor."
Ruesch continues: "We often think of a division of spirit and body … yet God saves us spiritually and He saves us bodily. We believe in a resurrection — that on the last day our Lord Jesus will return to raise the dead and bring us to a new heaven and a new earth to live with Him forever. The body is part of the salvation that God has accomplished for us."
You can support bodies currently in need in Puerto Rico in several ways. If you would like to send needed supplies (suggestions are diapers, wipes, white rice or C and D batteries), mail them to the Rev. Matthew Ruesch, 1820 Calle Joaquin Monteagudo Urb., Paseo Los Robles, Mayaguez PR 00682. USPS flat-rate boxes may be the most economical way to ship. 
Ruesch requests that monetary donations be sent to LCMS Disaster Response. To give to Puerto Rico relief, text LCMSPUERTORICO to 41444. Donations may also be made online, by phone or mail. For more information, go to lcms.org/puerto-rico-relief.
In addition to a need for gifts to Puerto Rico, there is a continuing need for donations to LCMS Disaster Response's general fund. Please visit lcms.org/disaster for more information on how to give.
Of the LCMS and its congregations and members, Ruesch says, "I want to thank deeply … all those who are supporting LCMS Disaster Response. Thank you for your prayers, your donations and everything you are doing to help us bear the love of Christ to those in need."
Give Now: Puerto Rico Relief
Give Now: Where Needed Most
Cheryl Magness (cheryl.magness@lcms.org) is managing editor of Reporter Online and staff writer for LCMS Communications.
Posted Oct. 18, 2017