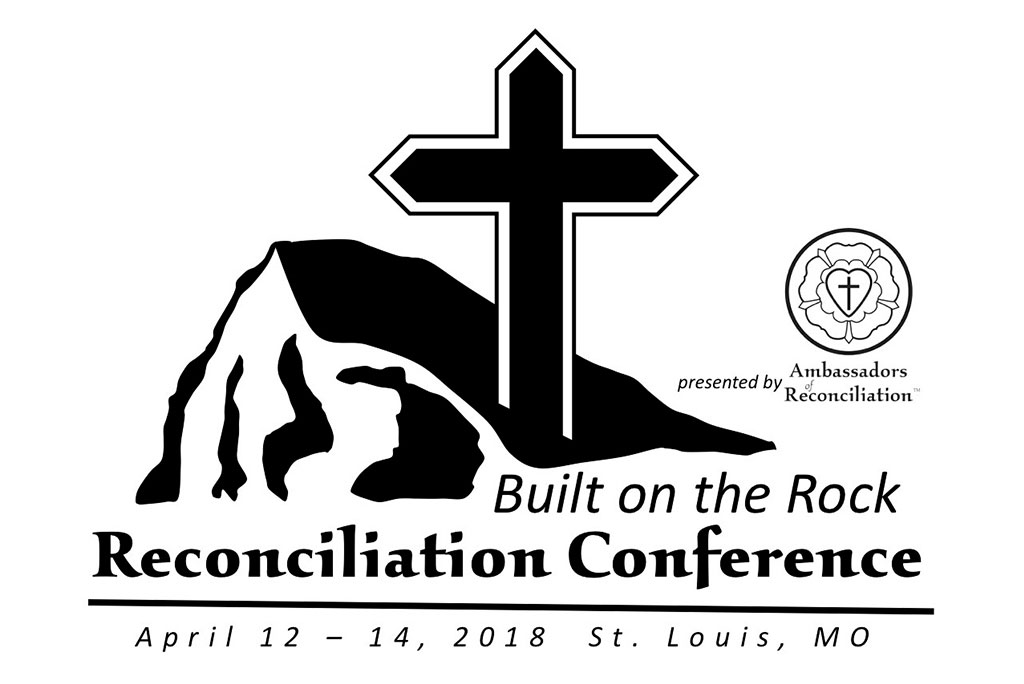 Registration is now open for Ambassadors of Reconciliation's (AoR) third international conference, "Built on the Rock," which is set for April 12–14, 2018, at First Free Church, Manchester, Mo. This time, AoR is partnering with the Institute for Christian Conciliation.
Speakers will include:
Ted Kober, founder and senior ambassador of AoR;
Rev. Brian Noble, executive director of Peacemaker Ministries;
Tim Voorhees, chairman of the board of the Institute for Christian Conciliation;
Ken Sande, founder of Peacemaker Ministries and Relational Wisdom 360; and
Dwight Schettler, president of AoR.
During the conference, attendees can choose from more than 20 workshops on topics such as "Careless talk," "Responding to anger," "Getting to the heart of conflict" and "Our identity in Christ in reconciliation."
"Focusing on Christ, the Rock and foundation for all reconciliation, leaders from prominent reconciliation ministries will share inspirational insights to living a lifestyle of reconciliation," Schettler said. "The conference will have something for everyone, from introductory seminars to advanced skill-building workshops."
Conference registration is $199 for individuals or $349 for couples. There also are several opportunities for pre-conference training, which will be held at Chapel of the Cross Lutheran Church, St. Peters, Mo.
Schettler said this will likely be the largest event in AoR's history, and he recommends registering early.
For more information or to register, visit the conference website.
Posted September 1, 2017