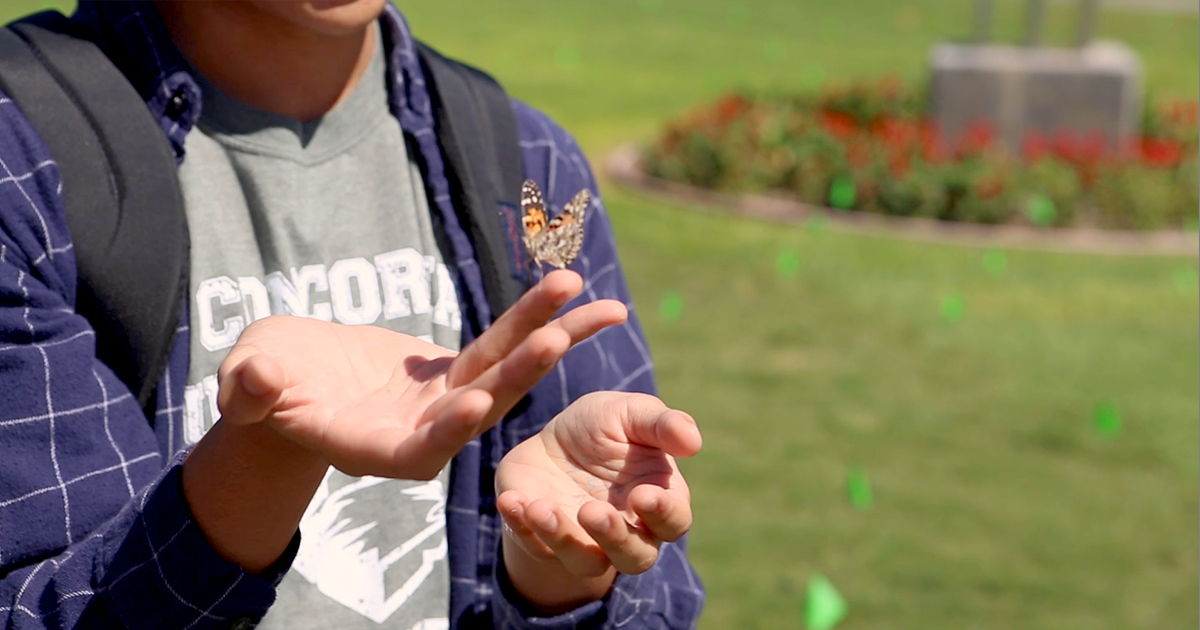 Suicide prevention awareness
Students, faculty and staff at Concordia University, Irvine, Calif., held a butterfly release on Sept. 14 in remembrance of those lost to suicide.
The release, consisting of more than 70 butterflies, was part of a weeklong event designed to increase suicide awareness and prevention and decrease the stigma attached to mental health issues.
Additional events during the week included a kite project for military veterans, an interactive art project and a conversation led by the Behavioral Science Club.
Each semester, the student-led LEAD Peer Health group organizes the series of events designed to increase mental health awareness. Other organizers for the week included the Wellness Center, the Behavioral Science Club, and the Staff Sgt. Matthew Thompson Veteran's Resource Center of Concordia, Irvine.
New Physician Assistant program
Concordia University, Ann Arbor, Mich. (CUAA), has announced it will offer a Physician Assistant (PA) Studies Program with classes to begin in 2019. The 28-month, master's-level program will include both classroom and hands-on experience to help meet the growing need for more health care providers throughout the nation. 
This is the only Christian PA program in the state of Michigan and the second one within the Concordia University System. The other program is offered at Concordia University Wisconsin, Mequon, Wis. Applications are now being accepted. Learn more at cuaa.edu/PA. 
Medical mission van
Concordia University Texas, Austin, Texas, has started the engine on a mobile medical mission van to provide community health services. The new van, dedicated on Sept. 28, is stocked with nursing supplies and educational materials.
The new van service is unusual for a nursing school, said Greta Degen, director of the Master of Science in Nursing program. "Having the van will make such a difference in where we can go and what we can say 'yes' to. In the past, we turned down so many opportunities to serve because program centers were too small. We sometimes stood outside, even in rain, trying to deliver care."
Concordia's nursing program focuses on providing community health courses and inspiring students to give back to the community through mission work and service. Senior nursing students have gained out-of-hospital experience by practicing their skills and providing health education under bridges, in jails, at church health fairs, in crisis centers and community health agencies.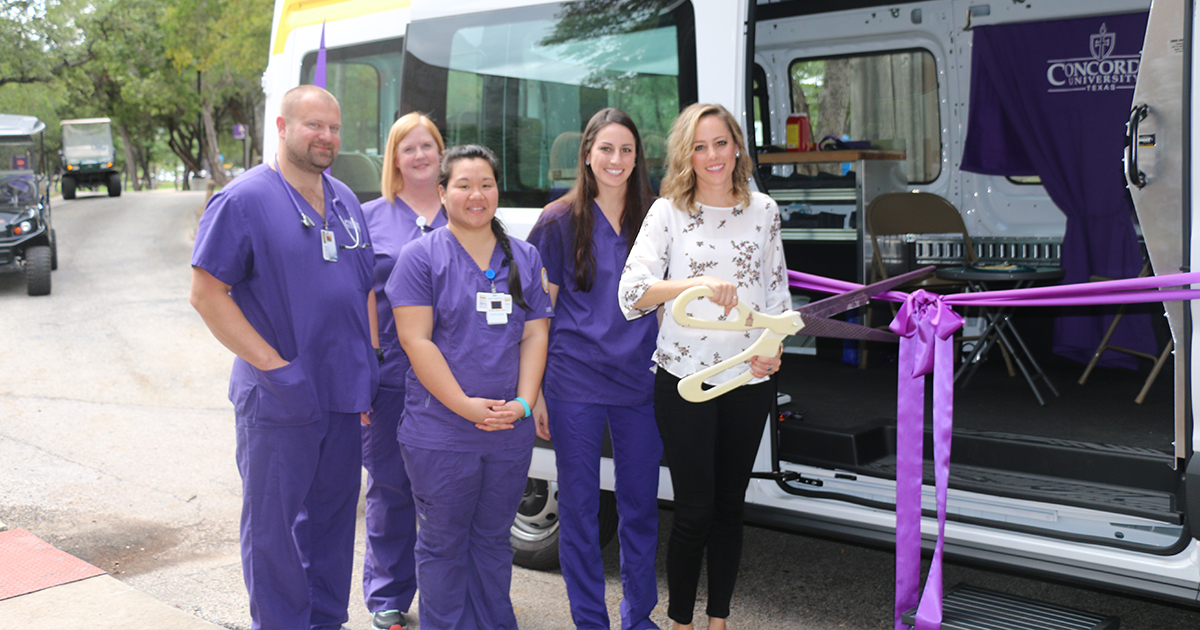 'Best Value' university
Concordia University Chicago, River Forest, Ill., has been recognized by U.S. News & World Report for the value of the well-rounded education it provides, as well as its diverse student body.
The university was ranked as a Best Regional University–Midwest, Best Value–Regional Universities Midwest and Best Ethnic Diversity–Regional Universities Midwest.
U.S. News evaluated all programs on graduation rate, student-faculty ratio, ACT/SAT scores and acceptance rate, among other factors.
"These recognitions point to our dedication to the overall college experience, graduating well-prepared, academically fulfilled students from a multitude of different backgrounds," said the Rev. Dr. Daniel Gard, president of Concordia, Chicago. "Our students come from all over the country and world, reflecting the communities they will live and serve in throughout their lives."
Named to The Council for Christian Colleges & Universities
Concordia University Nebraska, Seward, Neb., has been recognized for academic excellence and Christian education with its inclusion in The Council for Christian Colleges & Universities (CCCU).
According to the CCCU website, membership requires the comprehensiveness, accreditation and quality of a Christ-centered higher education that "transforms lives by faithfully relating scholarship and service to biblical truth."
The university joins Concordia University, Irvine, Calif., as a CCCU member. 
"We're thrilled to join the nearly 183 Christian colleges and universities worldwide who are committed to the CCCU's mission to advance Christ-centered higher education. Their mission aligns with our mission and reinforces our Promises of a Lutheran Education," said the Rev. Dr. Brian Friedrich, president of Concordia, Nebraska.
New scholarships

Concordia University Wisconsin, Mequon, Wis., has announced financial support for adult and post-traditional learners. Four new scholarship programs have been made available for the 2018–19 academic year, including a first-ever scholarship for all Concordia University Wisconsin and Ann Arbor alumni.
The new scholarship programs include a Business Community Scholarship, an Academic Community Scholarship, a Christian Community Scholarship, and an Alumni Scholarship.
Visit cuw.edu/uncommon-scholarships to see a full listing of eligible programs.
Posted Nov. 13, 2018