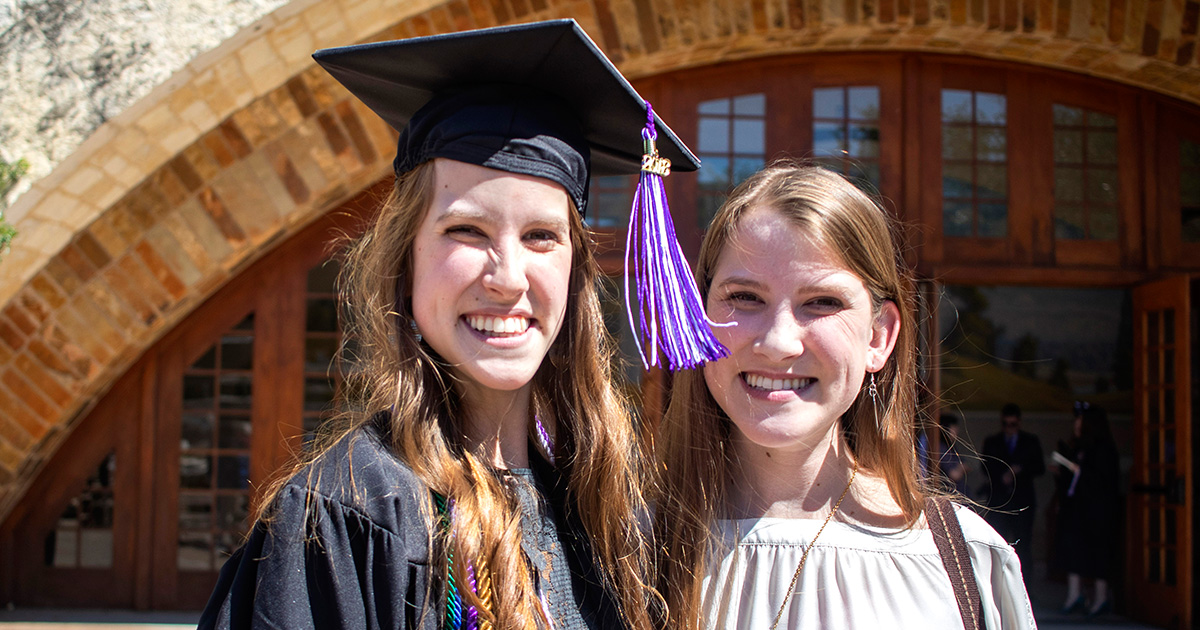 Their first names are pronounced the same, although they have different spellings.
But both Caitlin Copeland and Caitlyn Covington graduated April 28 from Concordia University Texas, Austin, after overcoming unusual circumstances in their lives.
Caitlin Copeland was born a conjoined twin. She and her sister, Emily, experienced their first separation, surgically, at 10 months of age, and thrived while growing up in Houston.
As seniors, the twins addressed Lutheran North High School graduates as co-valedictorians.
They faced their second big separation when they decided to pursue different academic paths: Caitlin, in Austin, at Concordia–Texas, and Emily, in Houston, at the University of Houston.
"It was a big transition, especially because we had grown up thinking we would probably live together at college," explained Caitlin. "So, we made plans to call each other often and 'FaceTime' as much as possible the first year."
Caitlin added that testing her own independence was especially important to her, and was probably made easier due to the supportive and caring atmosphere at Concordia, where she served as an admissions tour guide and a student activities leader.
"Helping to plan and run campus events and getting to brag about my Concordia experience to visitors really helped me come out of my shell," she said.
"I would tell prospective students that they should make themselves uncomfortable just one time and they would soon see how they could grow so much from the college experience. I guess that's just what I did in going away to college. I believe that God chose this place for me to let go of the control so He could guide me."
Appreciative of her own lifelong, small-school experience, Caitlin chose a career in private, secondary education, while sister Emily pursued restaurant and hotel management, with a brief stint as a teaching assistant one semester.
"We thought that it was really funny that we were pursuing two different fields academically, but noticed that Emily took on a teaching role at one point, and that I got into event planning on campus," said Caitlin. "I guess we're still a lot alike in many ways!"
Now graduated, Caitlin has accepted a teaching position at the middle school of Redeemer Lutheran Church, Austin, where she did student teaching.
Emily graduates this month, and depending upon where she finds employment, the sisters say they may very well get that apartment together.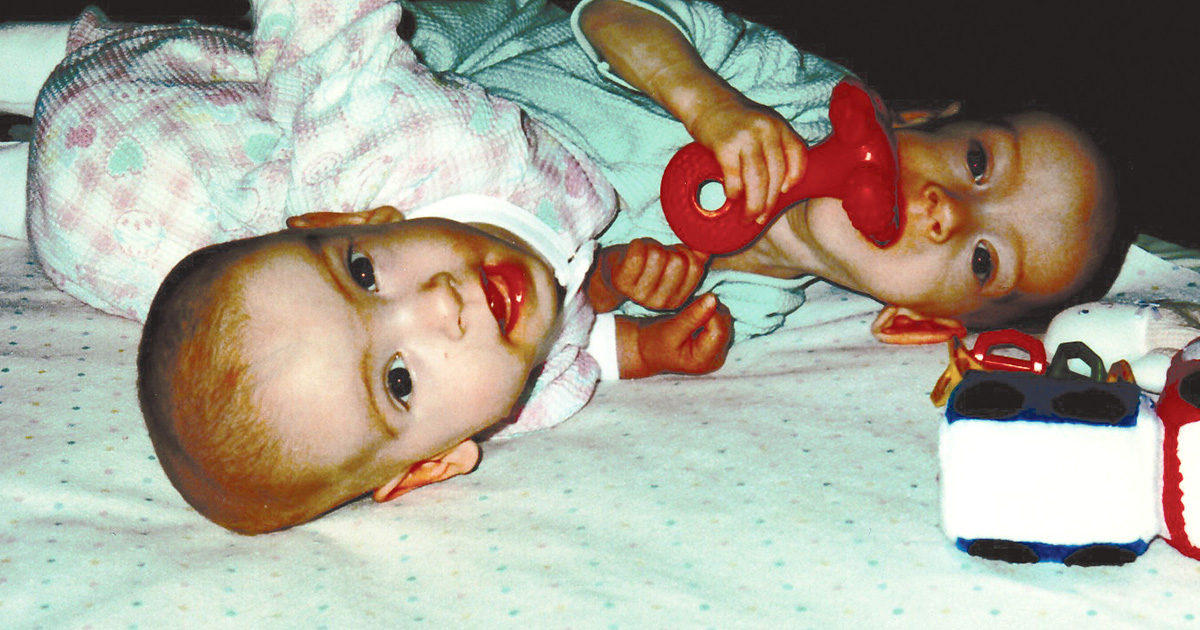 Uncertain future
The other recent Concordia–Texas graduate, Caitlyn Covington, believes her most enthusiastic fan as she walked across the commencement stage April 28 was a certain little girl: her 4-year-old daughter, Elise.
Caitlyn gave birth in January 2014, and graduated early from her Austin-area high school that December, unsure of what the future would hold for her as a young, single mother.
That's when a family friend from a local congregation, ACTS Church Lakeway, stepped in.
Church member Sue Norcia knew Caitlyn wanted to go to college — "and that the future she wanted so much would be in jeopardy if she didn't have enough support."
So, in consultation with the young woman's mother and with other volunteers on board, a plan was made to provide babysitting for Elise during Caitlyn's classes over the next several years.
Other support systems also helped:
Concordia–Texas' Adult Degree Program, which offers evening classes tailored to busy adults, and a "student success team" designed to help keep students on track toward graduation.
Texas' Tuition Equalization Grant program, which provides grants to first-time students with financial needs to enable them to attend private, nonprofit schools in the state as long as they maintain a high GPA and at least three-quarter-time status.
And, Caitlyn started contributing to her own educational costs in 2015 by taking on clients at her mother's bookkeeping and office-management company. She graduated this spring with a degree in business administration.
Among the highlights of her college years was forming "some really lasting and impactful relationships" among her classmates.
And babysitters in what was dubbed "Elise's Love Club" "became like extra aunts and uncles for my daughter, so we called them that," Caitlyn said.
The volunteer sitters, she added, "even shuttled baby toys and equipment between their houses when she was really small, and messaged each other about which snacks she liked and what activities she enjoyed."
Concordia's own provost knows something about how it feels to accomplish a goal like Caitlyn's, and she's hopeful the university can help create more success stories for such students.
Once a teenage mother herself, Dr. Kristi Kirk faced that hurdle at age 18, a single mother with a toddler in tow when she started at Concordia–Texas. Since then, she has earned two advanced degrees while working full time and parenting.
"Concordia embraced me and my son, and helped me balance parenting, school and work," Kirk said.
Today, she volunteers with the Jeremiah Program, an Austin nonprofit focused on establishing a supportive community for single mothers to help them earn their college degrees.
For more information about Concordia University Texas, visit concordia.edu or call 512–313–3000.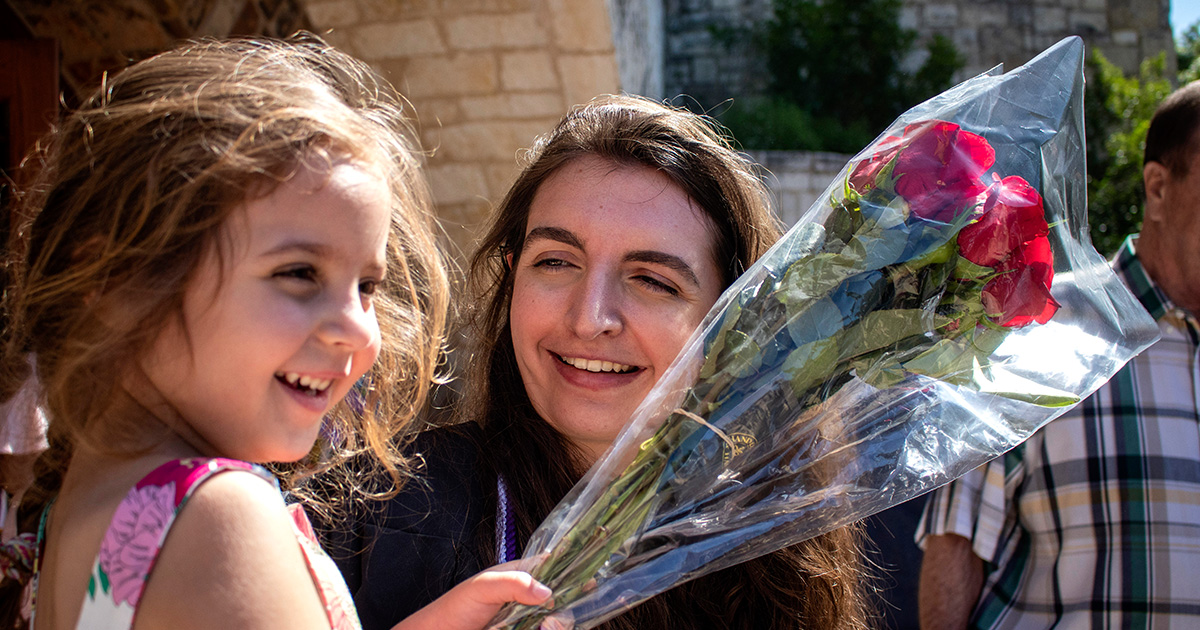 Posted May 3, 2018