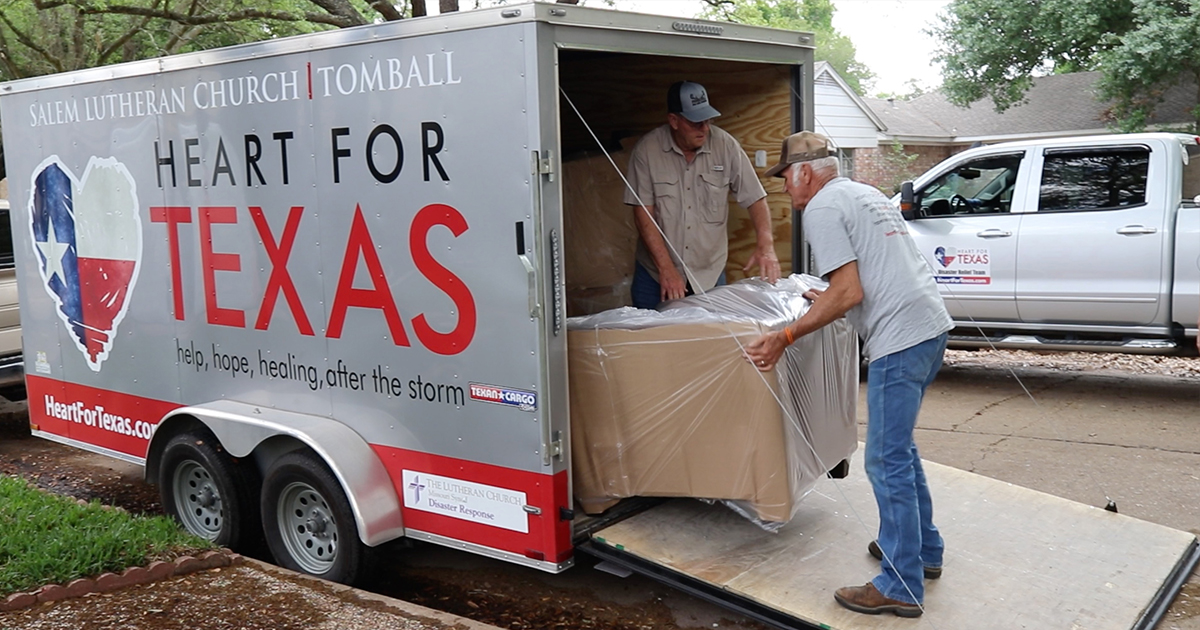 By Kim Plummer Krull
Although a company offered to deliver furniture to families struggling to live in Houston-area homes flooded by last year's Hurricane Harvey, Luke Jordy is among the Heart for Texas volunteers who insisted on making those deliveries — and making sure he has the opportunity to go beyond simply dropping off beds, tables and chairs.
"When you drive up, you sense the doubt on their faces that they will ever recover," Jordy said of weary Texans, still unable to return to their homes and trying to make do in "semi-livable" conditions.
Along with providing comfortable beds to replace cots and air mattresses, Jordy tries to provide a word of comfort. We visit, he says, we have a prayer. 
By the time the volunteers leave, Jordy says he sees a smile as homeowners "see a little light at the end of the tunnel."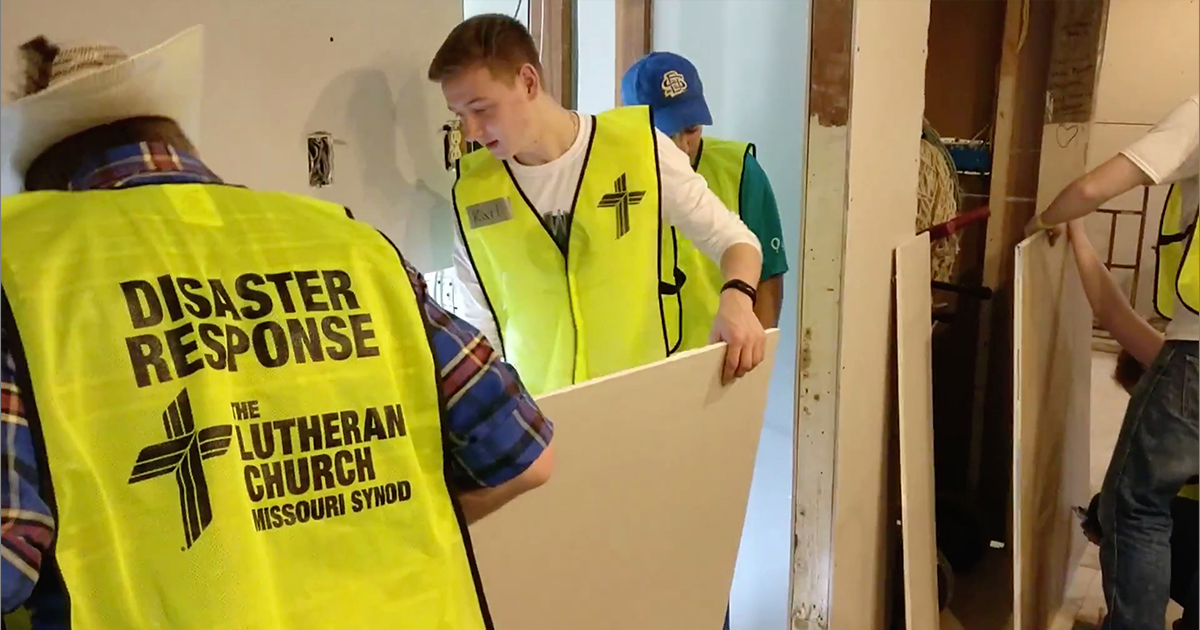 New focus: new furniture
Jordy is a longtime member of Salem Lutheran Church in Tomball, which, with Trinity Klein Lutheran Church in Spring, founded Heart for Texas soon after the August, Category 4, hurricane deluged metropolitan Houston and southeastern Texas, causing an estimated $200 billion in damages.
Eight months later, that ministry has expanded into a coalition of Lutheran organizations, partnering with volunteers and businesses in Texas and beyond, helping homeowners return as closely as possible to normal life.
Outreach also has grown, including not only the "mucking out," mold removal and hanging drywall that continues, but also a new focus — providing furniture for families beginning to return to repaired and rebuilt houses.
"With the furniture deliveries, we can circle back and say: We're still here, we haven't forgotten about you, we're still praying for you," said Laurie Holleway, Heart for Texas disaster relief coordinator. 
As of April 13, 21 families had received needed bedroom, kitchen, dining and living room pieces — furnishings "that make a house feel like a home again," Holleway said of this latest initiative, made possible with the help of a $100,000 matching grant to Salem Lutheran from LCMS Disaster Response.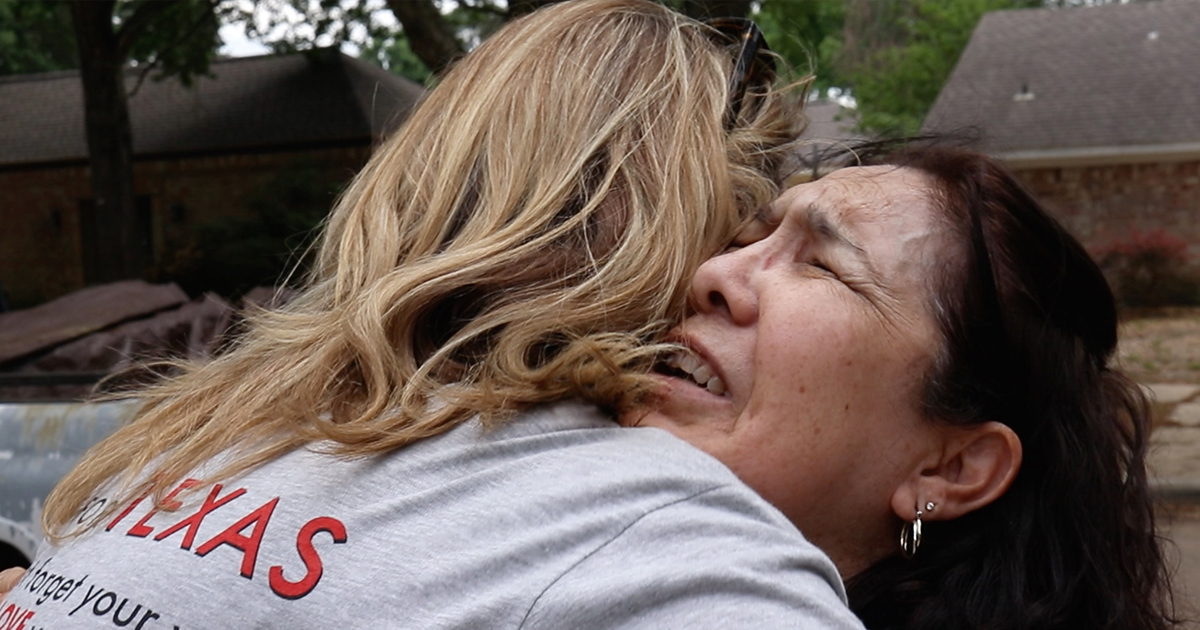 Offering maximized
Before Easter, Salem Lutheran announced that the entire offering from their Easter Sunday services would be used to purchase furniture for Hurricane Harvey survivors.
The congregation's response: an overwhelmingly generous $269,000 — gifts that were matched and maximized by the additional $100,000 through the generosity of LCMS Disaster Response donors nationwide.
Another blessing: the furniture's deeply discounted cost, facilitated by Houston businessman Jim McIngvale.
"I'm continually humbled and astounded at the number of people who are loving so well as the hands and feet of Jesus," Holleway said of the volunteer and financial support for Heart for Texas, which expects to provide new furnishings for a total of 100 families. 
She recently visited with one family, a couple "who lost everything" and are struggling to raise five children while rebuilding their home and running a small business. Like the majority of Harvey survivors, they had no flood insurance.
The mother has battled cancer, one example of health issues Holleway says she sees "over and over again" in overwhelmed, stressed-out families.
"They so much need us to reach out and love them, to walk with them in partnership," she said.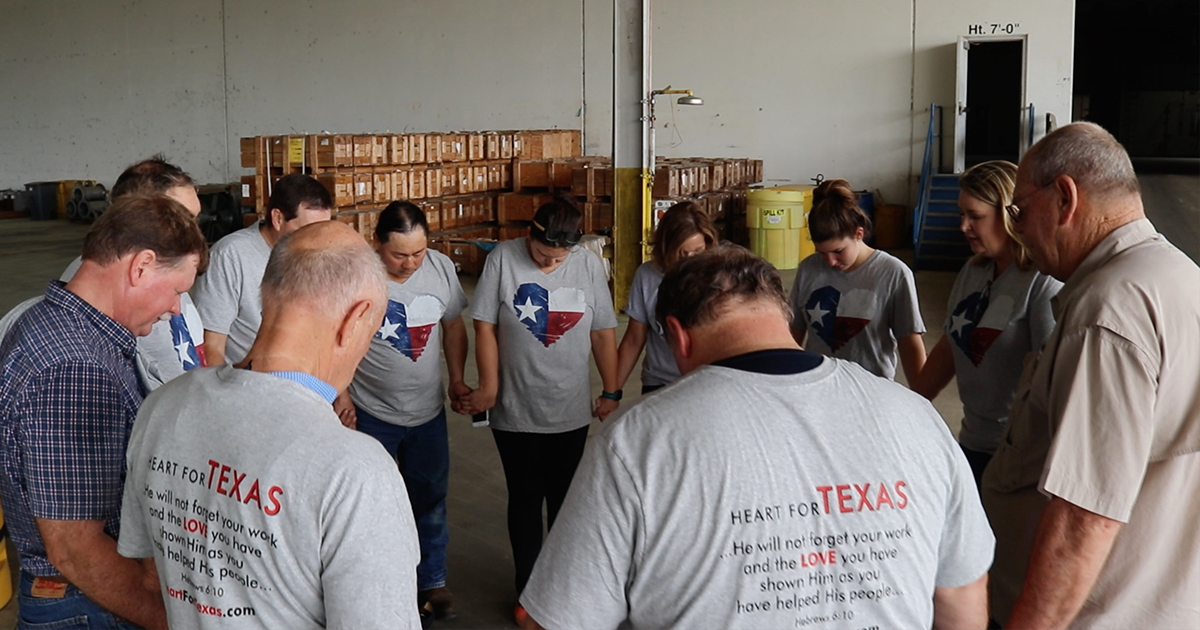 Continuing need: volunteers
While some Harvey survivors are returning to their homes, LCMS Disaster Response Manager Rev. Michael Meyer emphasizes that "many others are just getting their homes mucked out."
"We still have a year or two to go before life starts to return to normal" for all 150 LCMS congregations and their communities affected by Harvey, said Meyer, who was in southeastern Texas in mid-April leading Lutheran Early Response Team (LERT) training sessions.
Rachel Livingston, Harvey dispatch coordinator with Heart for Texas and a Trinity Klein member, sees a continuing need for the volunteers who come from throughout the United States — from high-school youth groups to retirees — to serve in the Trinity Klein food pantry and hang Sheetrock, as well as skilled labor for carpentry and electrical needs. 
She urges volunteers to call Heart for Texas (832-510-7481) so she can match them with tasks and work sites, and "we can hit the ground running and be as productive as possible."
At 78, Luke Jordy no longer tackles manual labor, but he's eager to deliver donated building materials "so that when people come here, they have what they need to work with."
He also looks forward to more furniture deliveries, having seen the difference a new bed and a caring heart can make to people whose lives have been turned upside down.
He mentions three families — who live about 12 miles from Salem Lutheran — he met on a Heart for Texas delivery. He now sees them at church on Sunday.
When he has the opportunity to talk about God and how someone is looking out for us, Jordy says, "it's so reassuring for them — and for us all."
To learn more about Heart for Texas, visit heartfortexas.com. 
For more information about LCMS relief and mercy efforts for Hurricane Harvey survivors in Texas, visit lcms.org/harvey.
Kim Plummer Krull (kimkrull@sbcglobal.net) is a St. Louis-based writer and editor.
Posted April 20, 2018