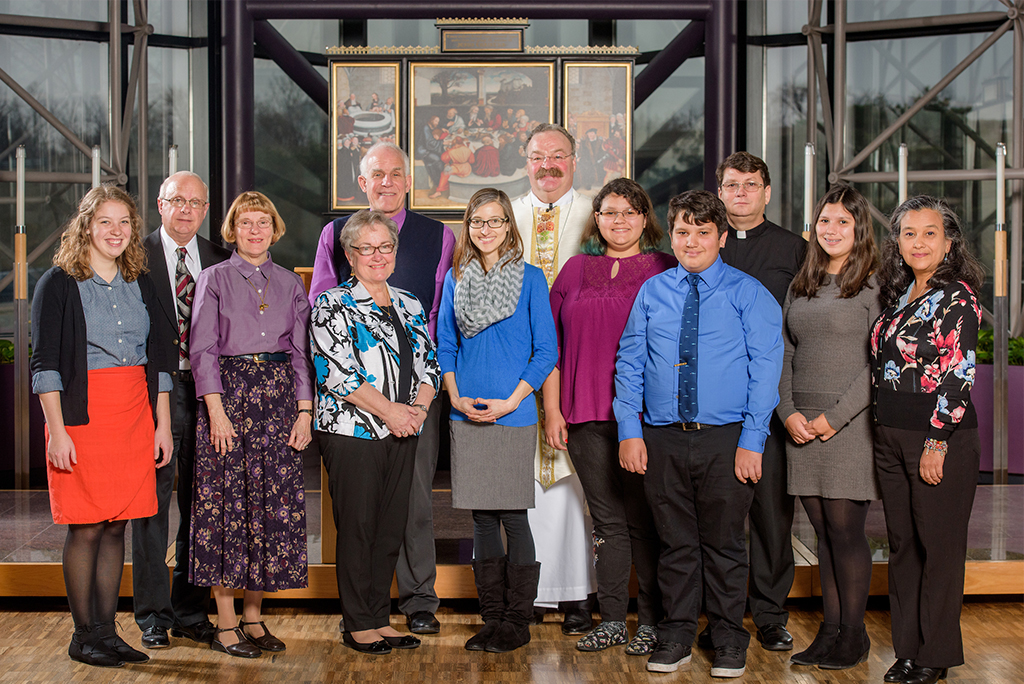 By Cheryl Magness
Five new LCMS missionary families were blessed during a "Service of Sending" on March 16 following a weeklong orientation at the LCMS International Center in St. Louis. They will return later this year for a second week of training before taking up their new roles in countries around the world.
View photo gallery
Preaching at the service on John 6:1–15, Jesus' feeding of the 5,000, Office of International Mission Executive Director Rev. John Fale told the missionaries that their service to the church will be difficult and sometimes seemingly impossible.
But he reminded them that "Jesus came to do the impossible" and that the work of bringing people to faith is "possible only because it is His mission. It is His work. Not yours. Not mine. … When Jesus blesses, it is in abundance — just when you thought it impossible."
During this first week of orientation, missionaries learned about "building a network of support among family, friends, congregations and the like," said Director of Missionary Services Christian Boehlke.
"This network provides financial support and encouragement and enlarges the group of people praying for each missionary. We explain how to go about this process and give [the missionaries] the tools to assist them in developing a presentation, newsletter and social media plan and preparing for congregational visits." 
The new missionaries will serve around the world in a variety of roles.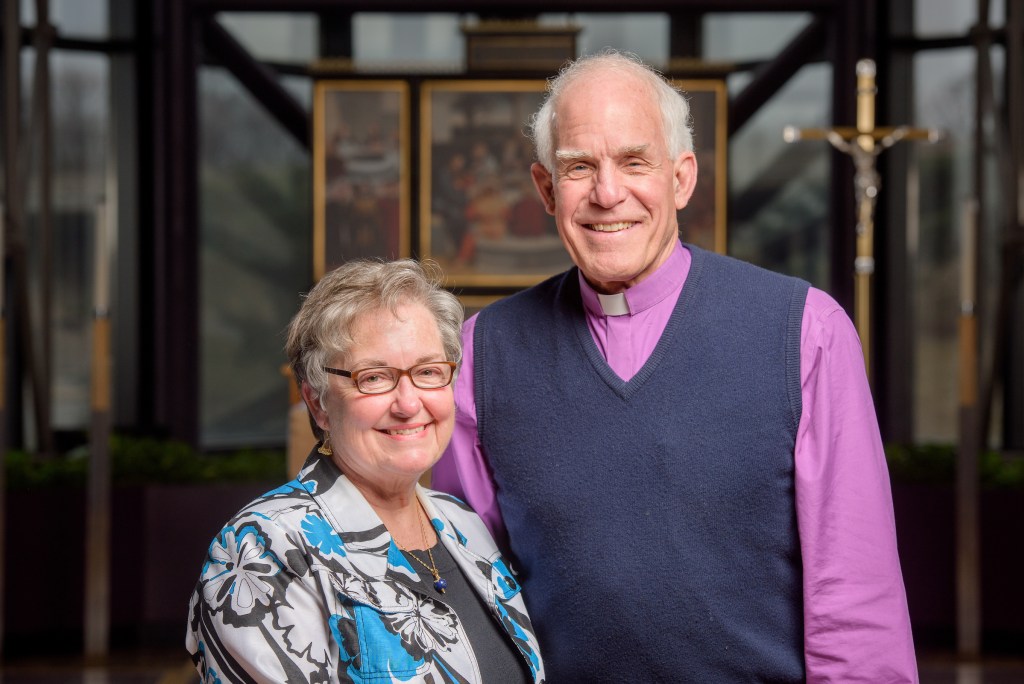 The Rev. Dr. Ronald and Mary Anne Rall are looking forward to continuing their service, on a more regular basis, to a church they have cared about for over 40 years: the Gutnius Lutheran Church in Papua New Guinea (PNG).
The Ralls lived in PNG from 1973 until 1981, during which time Rev. Rall served as an evangelistic missionary. For the last 10 years he and Mary Anne have returned annually to PNG through the support of the Papua New Guinea Mission Society.
The Ralls say they are "excited to … concentrate our efforts … to spend more time teaching at the seminary and doing workshops for pastors and evangelists."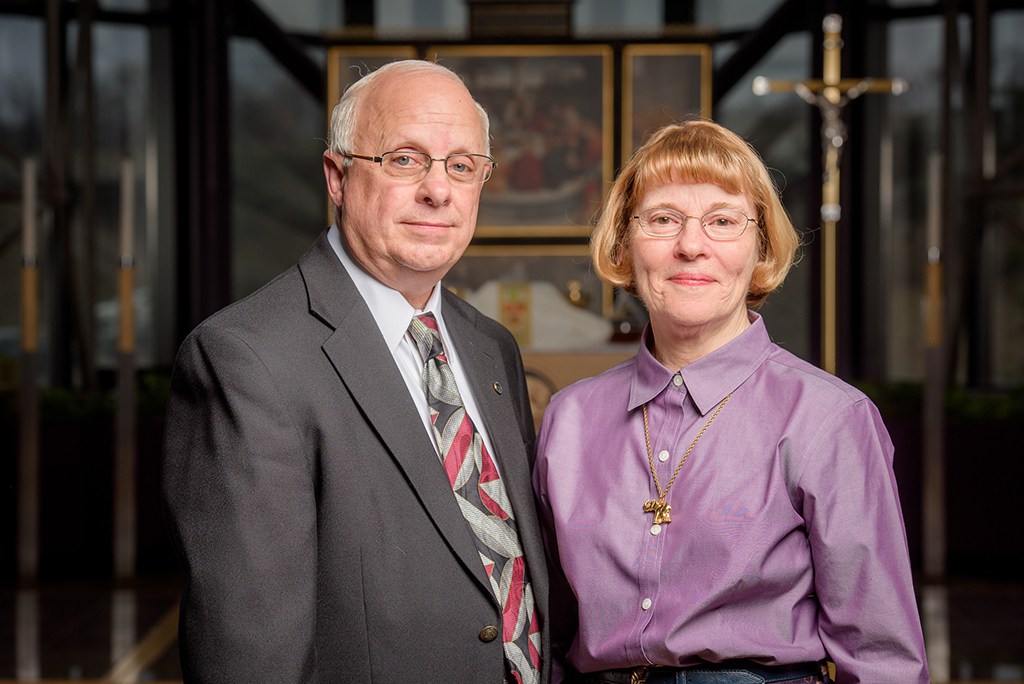 Peter and Lucy Hoffmann, missionaries to the Czech Republic, will share the Gospel of Jesus Christ through their work teaching English as a second language. They will also perform other tasks to serve the mission and ministry of the Silesian Evangelical Church of the Augsburg Confession and the LCMS Eurasia mission team.
Peter has a background in engineering, and Lucy in elementary education. They are members of King of Kings Lutheran Church in Jasper, Ga.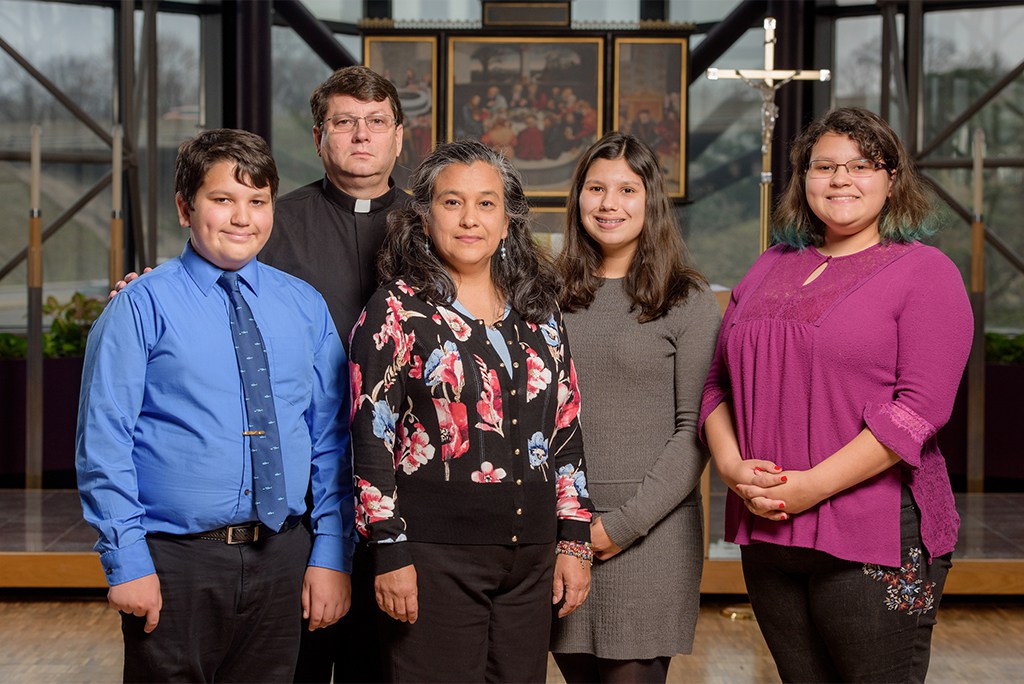 The Rev. Jerry and Patty Lawson will serve the church as missionaries in Koltushi, Russia, where Jerry will teach theology at the Theological Institute of the Evangelical Lutheran Church of Ingria.
The Lawsons are from San Jose, Calif., and have three children: Cosette, Juliette and Aleksander. Jerry has bachelor's degrees in English and social studies and a Master of Divinity from Concordia Theological Seminary, Fort Wayne, Ind., and Patty is a registered nurse who received her training from Mohawk Community College in Utica, N.Y.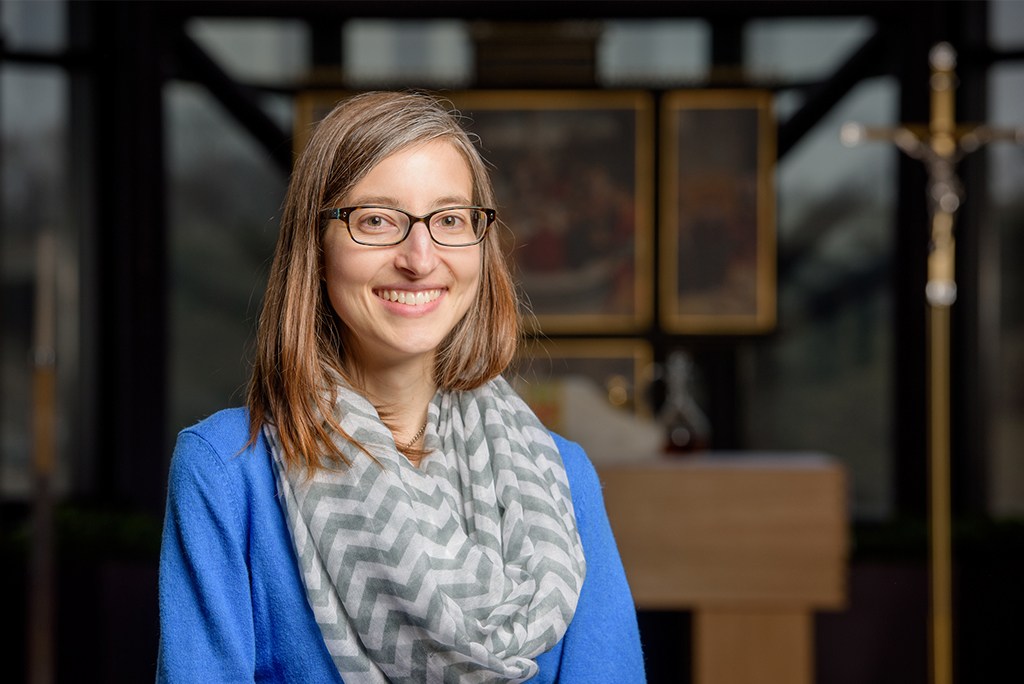 In her position as a volunteer coordinator in the Dominican Republic, Erin Mackenzie will assist in developing policies and priorities for short-term mission teams in the Latin America and Caribbean region.
Erin was born in St. Louis and has a bachelor's degree in Spanish, with previous experience in marketing and mission work. Her hobbies include reading, running and cooking.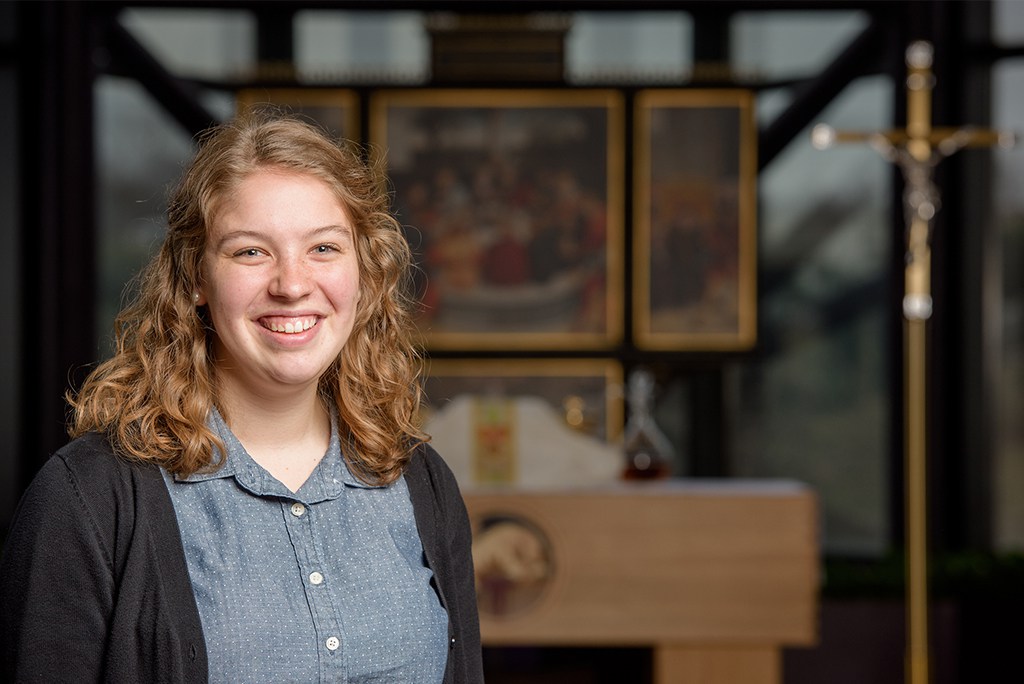 Hanna Shull will serve the church as a missionary in Taiwan, teaching middle school English and helping coordinate after-school activities and evening Bible studies.
Hanna is from Evansville, Ind., and has a bachelor's in elementary education and experience advocating for inner-city community education and sanctity of life issues. She enjoys hiking, crafting and singing hymns.
---
Reflecting on this new group of missionaries, Fale said, "Once again the Office of International Mission gives thanks to God for the diverse background and gifts that each of these missionaries brings to our fields.
"In this group there are those who are young and very early in their professional careers and service in the LCMS; those who are middle-aged and well established in their professional vocations in the states but who have accepted calls and appointments from the Board for International Mission to serve abroad; and those who are in their retirement years from professional service but wish to serve in mission in a way that was not open to them previously," Fale continued.
"Yet they are each members of the Body of Christ and have been given gifts to serve our Lord in His mission of witness to Jesus and mercy."
The second week of training for this group of missionaries, scheduled for April 30–May 4 in St. Louis, will give them an opportunity to focus on logistical aspects of their work, planning for future deployment and getting answers to questions that have surfaced since the first week of orientation.
Even more important, says Boehlke, is the emphasis on care, especially spiritual and emotional care: "We partner with Doxology for the second half of the week to provide them with the tools to understand and self-assess their well-being during the numerous transitions they will undergo in the months and years that lie ahead."
For more information about LCMS missionary opportunities, visit lcms.org/missionaries.
Cheryl Magness (cheryl.magness@lcms.org) is managing editor of Reporter Online and staff writer for LCMS Communications.
Posted March 29, 2018