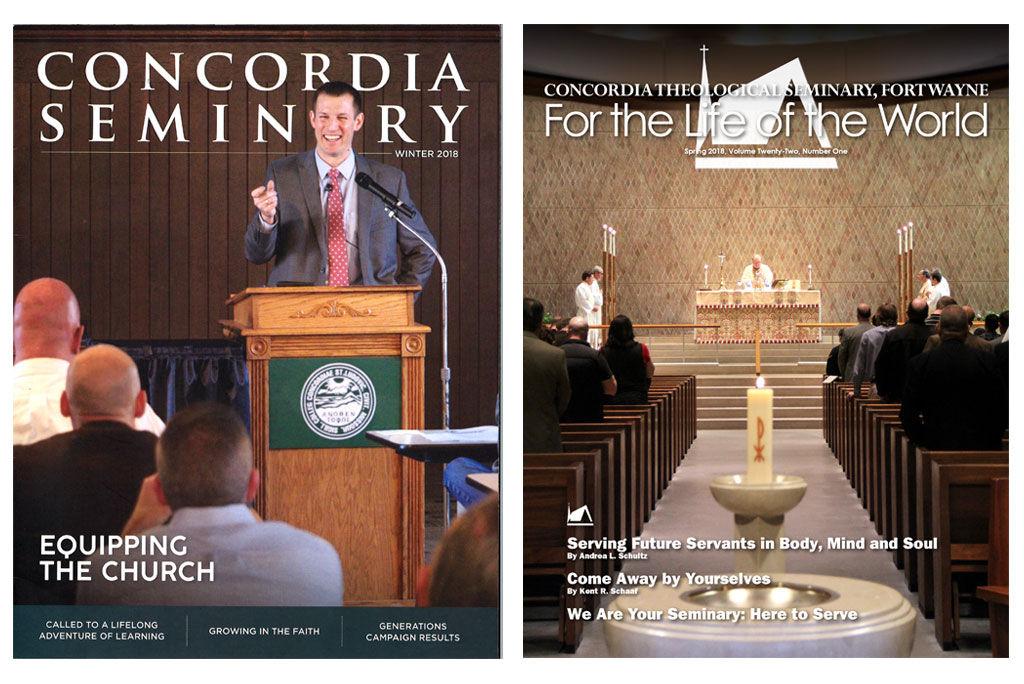 New issues of the quarterly magazines of the Synod's two seminaries are now available online. Both are free.
The Winter 2018 issue of Concordia Seminary — a publication of Concordia Seminary, St. Louis — includes stories about:
equipping students, pastors, church workers and laypeople for lifelong learning,
the value of seminary workshops for laypeople, and
how more than $195 million from the school's "Generations" campaign will be used.
Read Concordia Seminary
The Spring 2018 issue of For the Life of the World, the magazine of Concordia Theological Seminary, Fort Wayne, Ind., features stories on:
how students benefit from physical and financial aid, rigorous academics, and fieldwork, vicarages and internships,
various workshops and conferences that offer pastors opportunities for retreat, renewal and rest, and
resources for church workers, laypeople and youth — what's available on campus and online.
Read For the Life of the World
Posted March 8, 2018