By Cheryl Magness
The National Lutheran School Accreditation (NLSA) Commission met July 24–26 to accredit schools and conduct organization business. The 2018 commission accredited 121 schools and awarded five of those special recognition as Schools of Distinction.
Five 'Schools of Distinction' named
Dr. Rebecca Schmidt, director of LCMS School Ministry says, "The award of 'School of Distinction' is a great accomplishment and demonstrates a school's commitment to provide an outstanding quality Christian education for the children it serves. Daily, students hear the Gospel message of the promise of eternal life in Christ with an excellent academic program."
A School of Distinction is awarded the honor for the year that it is accredited, providing the school and community an opportunity for recognition and celebration. Schools of Distinction are rated in the top 5 percent of overall school accreditation ratings awarded by validation teams and by the NLSA membership committee.
The 2018–19 NLSA Schools of Distinction are:
Christ Community Lutheran School, Kirkwood, Mo.
Peace Lutheran School, Saginaw, Mich.
Salem Lutheran School, Tomball, Tex.
Valley Lutheran High School, Saginaw, Mich.
Crean Lutheran High School, Irvine, Cal.
Two of the schools recognized — Peace Lutheran School and Valley Lutheran High School (VLHS) — are within four miles of each other in Saginaw, Mich. About 80 percent of the students at Peace, which serves infants through eighth-graders, go on to VLHS for high school.
VLHS principal Dr. John Brandt says it was an honor to be named a School of Distinction "because there are so many other Lutheran schools doing great things where they are planted. I am grateful for a faculty and staff who know the importance of their ministry and for students and families who see the value of that ministry in their lives."
Peace Lutheran principal Joel Keup agrees, adding that the Peace community feels "incredibly blessed, affirmed and confirmed that the labors they've put in over the years have been blessed by God."
121 schools accredited
In addition to naming five Schools of Distinction, NLSA accredited 121 schools in 2018, bringing to 687 the total number of early childhood, elementary and high schools that have chosen to submit to the vigorous self-study and evaluation that are required by the accreditation process. Nationwide, there are 1,992 Lutheran schools, including 1,127 early childhood, 778 elementary and 87 high schools.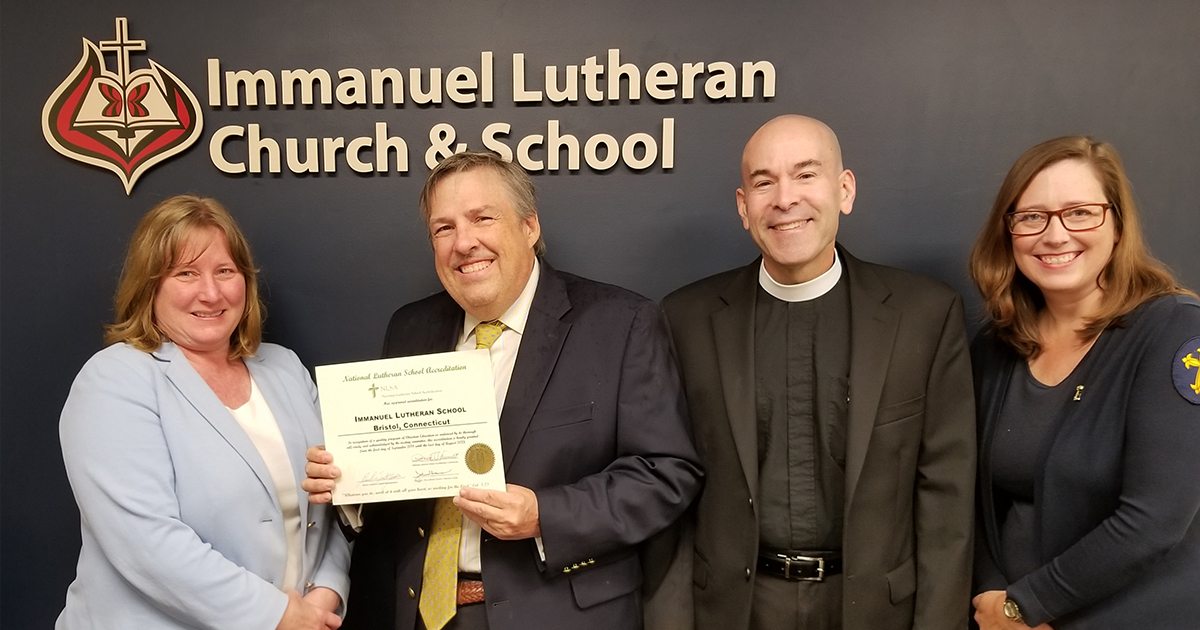 To become accredited in good standing in NLSA, a school must complete a thorough self-study in seven standard areas, prepare a school action plan and submit both for review and verification by an onsite validation team of professional educators. With accreditation, a school is held accountable for annual progress on the action plan by its district accreditation commission throughout the five-year accreditation cycle.
NLSA is based in St. Louis and has been accrediting schools in the LCMS since 1978. For more information, visit luthed.org/nlsa.
Posted Oct. 2, 2018