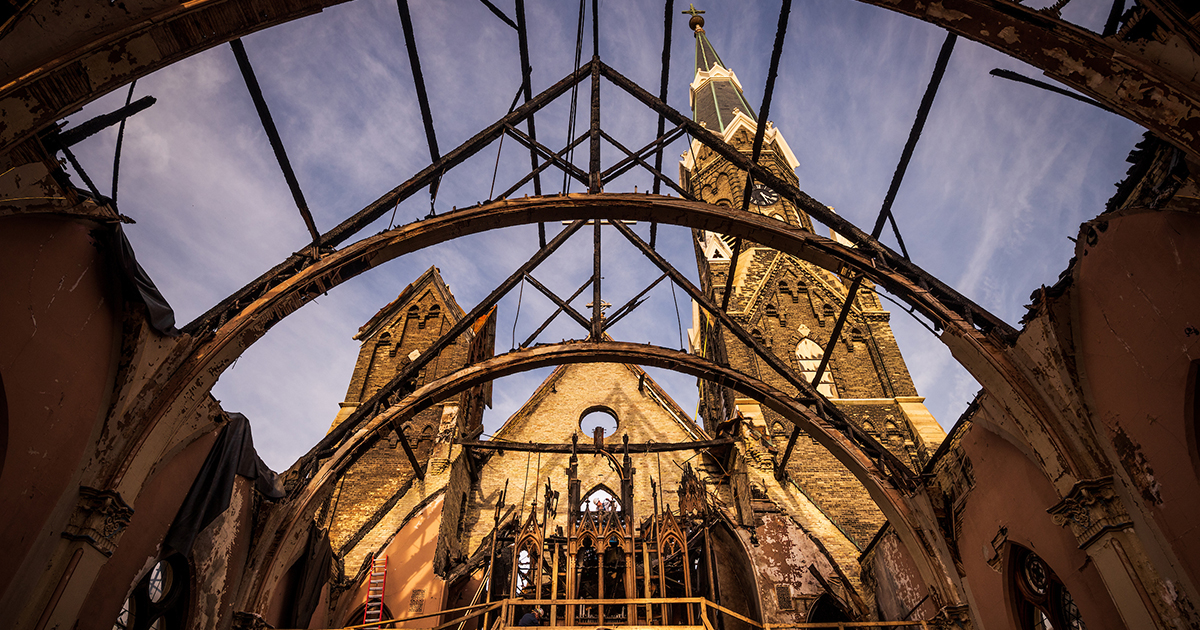 By Cheryl Magness and Rachel Bomberger
Amid ashes and plaster, three historic LCMS congregations — in Wisconsin, Missouri and Indiana — are continuing to bring God's gifts to His people while they recover and rebuild following catastrophic losses earlier this year.
'Out of the ashes'
It was sometime before 3:45 p.m. on May 15 that fire broke out at Trinity Evangelical Lutheran Church in Milwaukee.
No one was injured, but the damage was so extensive that after the initial assessment, there was some question as to whether Trinity could rebuild. The congregation asked Triad Construction Inc., which had done numerous renovations at the church in the past, to take the lead in the process.
In June, Triad engaged a local architect and engineer and determined that the building — constructed in 1878 and listed on the National Register of Historic Buildings — was structurally sound and capable of being restored.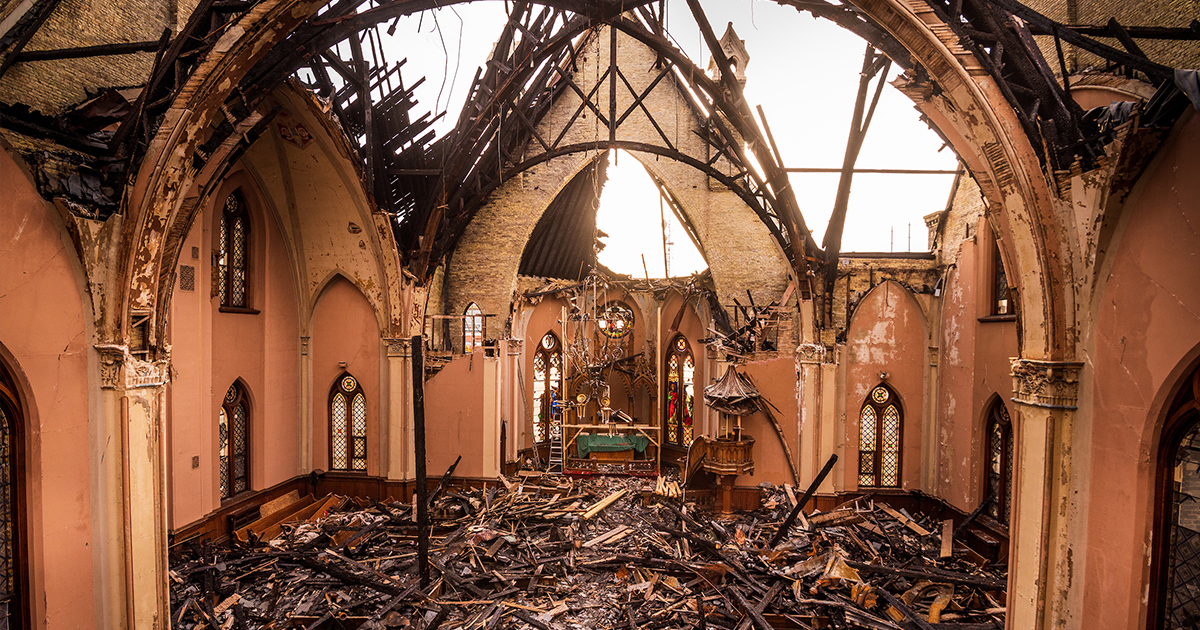 "Everything's nice and solid," said Rich Awve, site superintendent for Triad. "There's no structural damage to the brick at all."
For caution and public safety, Triad's first goal was to stabilize the building. Then they began to salvage whatever could be saved — bricks, original Douglas fir timber, pew ends, baptismal font, altar pieces, pulpit and parts of the organ — for use in rebuilding, which is expected to take years.
On Sept. 10, a large crane lifted out the remaining pieces of the 1879 Schuelke pipe organ, which is listed on the Organ Historical Society's national register of historic organs.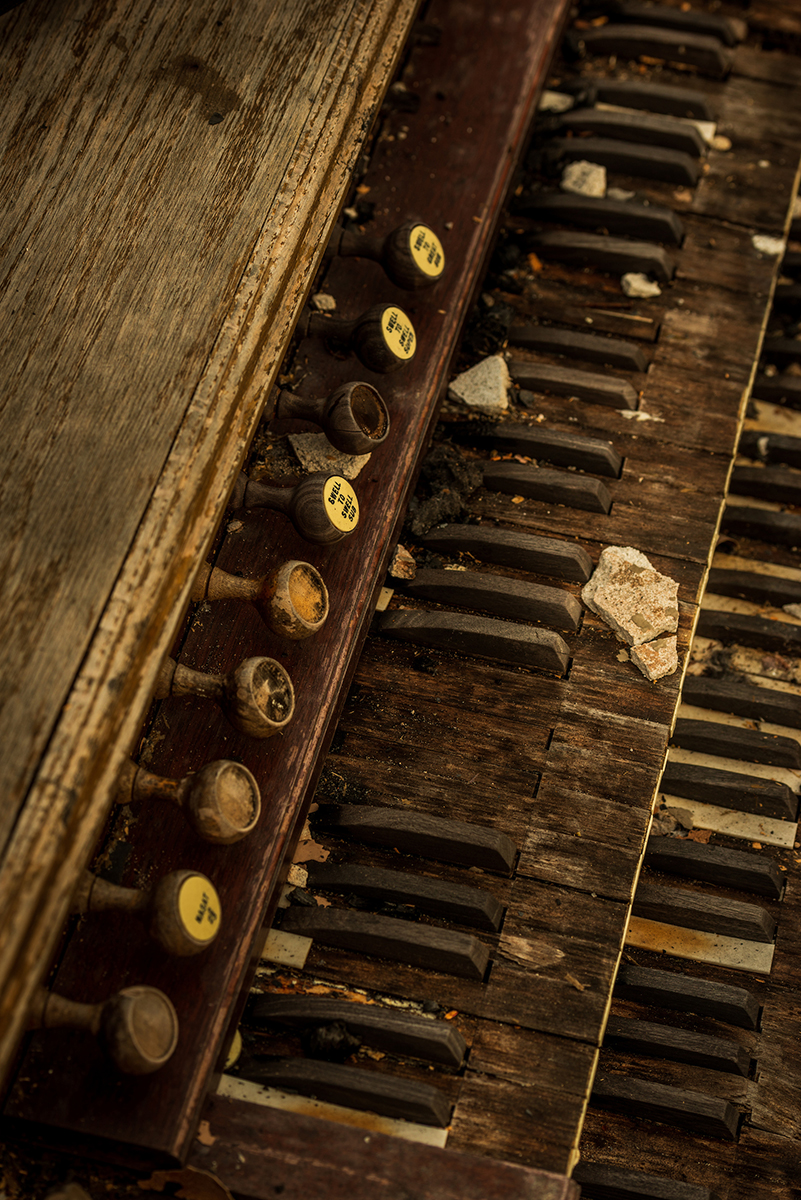 An organ enthusiast and longtime friend of the congregation who worked with Trinity on several previous construction projects, including its adjoining office building, Awve sees the work in front of him as being about much more than a building.
"It's a beautiful, beautiful church, but better yet are the people that belong to the church," he said. "It's not about the church; it's really about the congregation."
On Sept. 9, Trinity hosted an "Out of the Ashes We Rise" potluck and block party to thank those who have supported the church since the fire and to celebrate the beginning of a new academic year.
For now, worship services are being held in the chapel of Krause Funeral Home. The hope is that repairs to the annex, built in 2006, will soon enable staff to return to their offices and confirmation classes and other weekday activities to resume.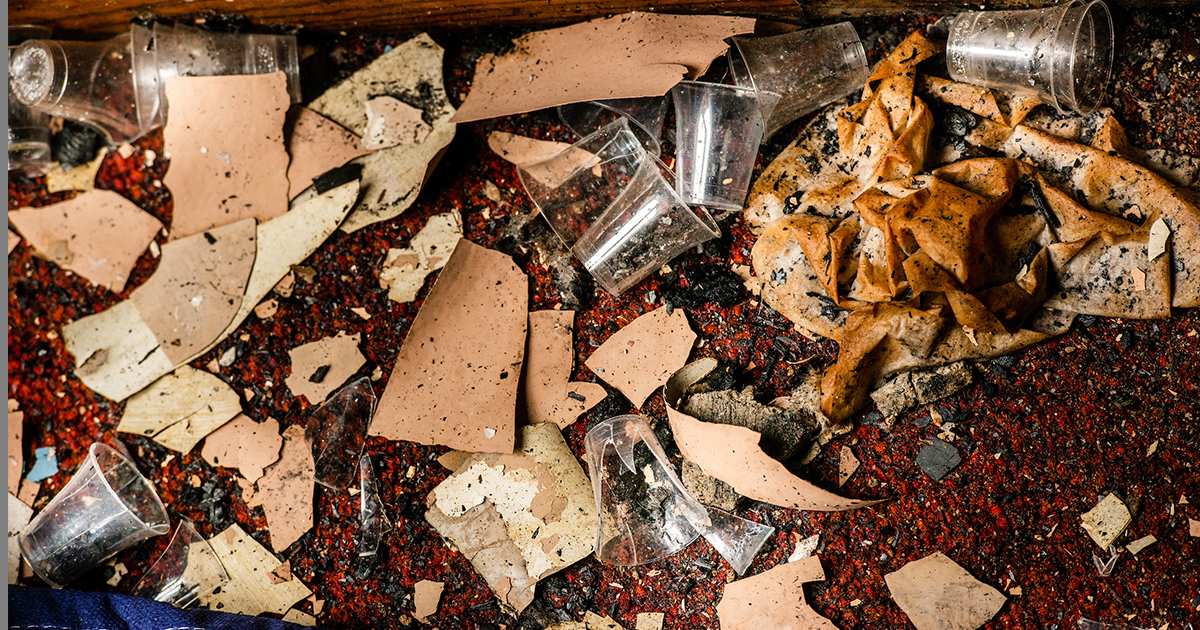 Trinity Director of Parish Education Christine Behnke says her first thought upon hearing of the fire was "What do we do? We need a place to worship on Sunday!"
Behnke and other parish leaders, including vacancy pastor Rev. Ed May, answered the question by not missing a single scheduled worship service since the fire, gathering first at Milwaukee Area Technical College and then at the funeral home.
"No one was hurt," said Behnke. "We're all still here. God's still with us. We don't know why it happened. Accidents happen in a sinful world. That doesn't change who Trinity is.
"We've had our share of tragedy, and yet we carry on. We support each other. That's why we can move ahead. We're not caught up on the building."
Even so, recalled Behnke, when it was time for a vote, "there seemed to be a consensus: 'Well, of course we're going to rebuild. What else are we going to do? … And we're going to rebuild right there.' … The congregation will continue. There will continue to be a Trinity Lutheran Church in downtown Milwaukee."
On Sunday, Oct. 7, at 4:00 p.m., Dr. John Behnke, organist and choir director at Trinity, will lead a hymn festival at St. Paul's Lutheran Church in Des Peres, Mo. A freewill offering to benefit the rebuilding effort will be received.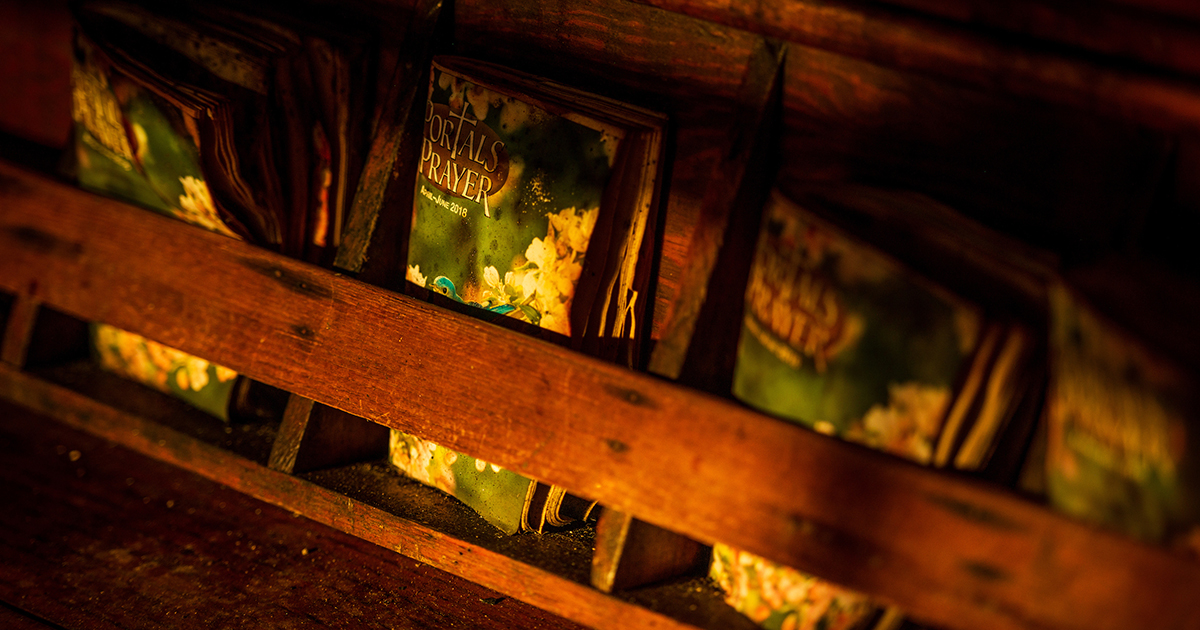 'Living stones'
On May 29, another historic LCMS church experienced a different kind of catastrophe when, very early in the morning, half of the sanctuary ceiling of Immanuel Lutheran Church in St. Charles, Mo., collapsed onto the pews below. No one was in the church at the time.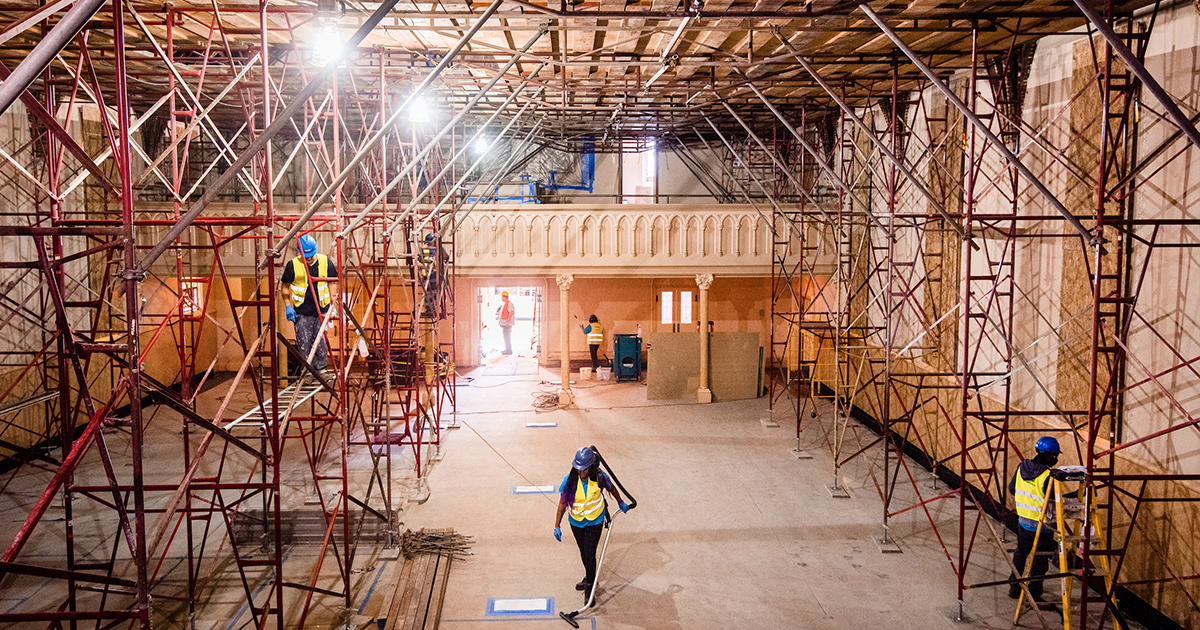 Immanuel, built in 1867, is one of the oldest buildings in St. Charles County. The collapse damaged pews, hymnals and other furnishings, as well as a grand piano and a Wicks pipe organ installed in 1959. The altar was not harmed.
According to the Rev. Scott Schmieding, Immanuel's senior pastor, the initial debris removal and cleanup were completed on Sept. 11, with reconstruction of the ceiling set to begin Sept. 24.
Scaffolding has been erected over the entire sanctuary, chancel and balcony, with a temporary upper deck installed as a platform for workers to carry out the restoration process.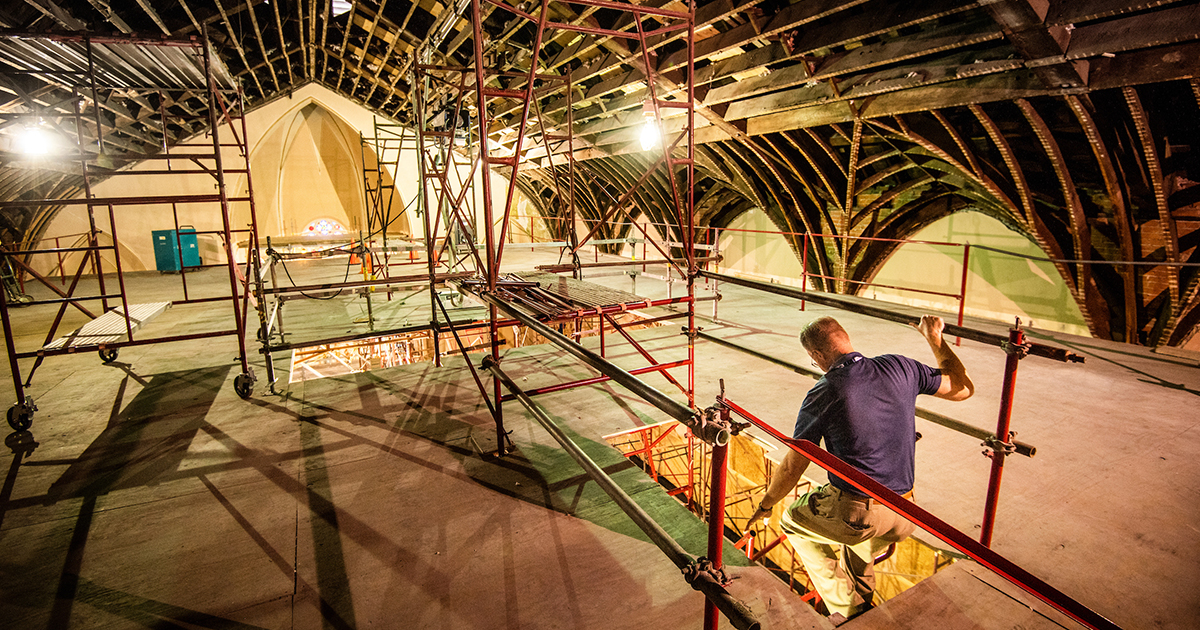 All the organ pipes — of which about one-third were damaged or destroyed — have been removed. Full restoration of the organ will happen after the building repairs are completed.
Immanuel is currently holding services in the church fellowship hall. Schmieding said the ordeal has served as a reminder that "grand buildings and all things of the earth are temporary and that only the gifts Christ gives us — faith, forgiveness and salvation — endure forever."
"We are very thankful for … our historic house of worship," Schmieding added, "but this sanctuary ceiling collapse has reminded all Immanuel members that Christ's Church is not a building, but is comprised of the 'living stones' of His chosen, baptized, forgiven people."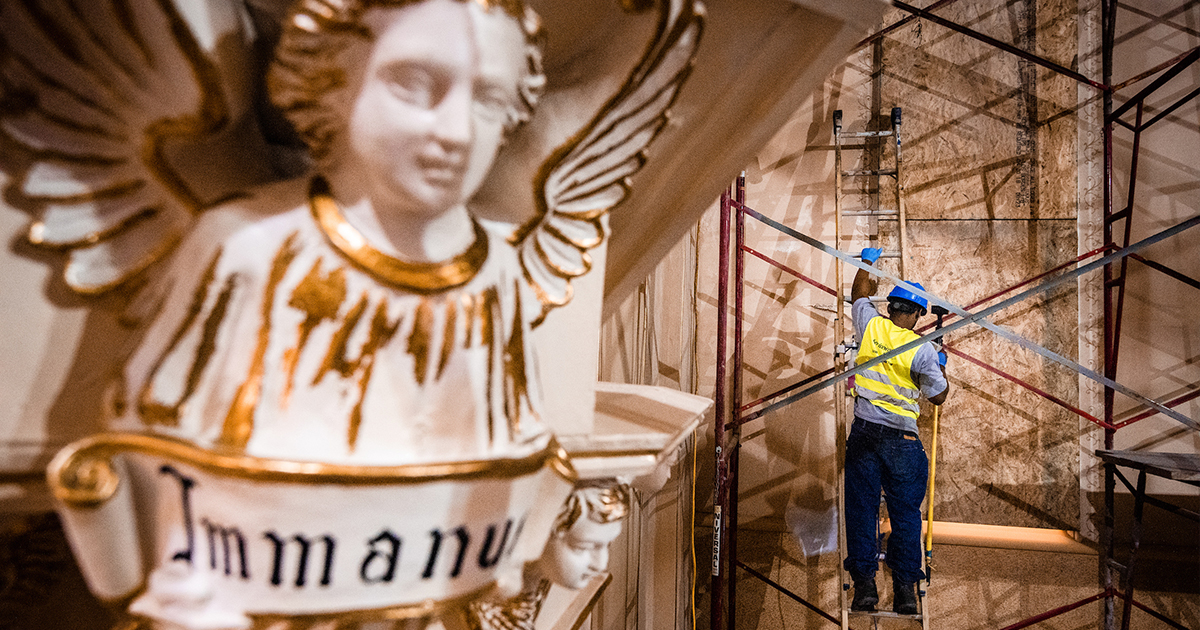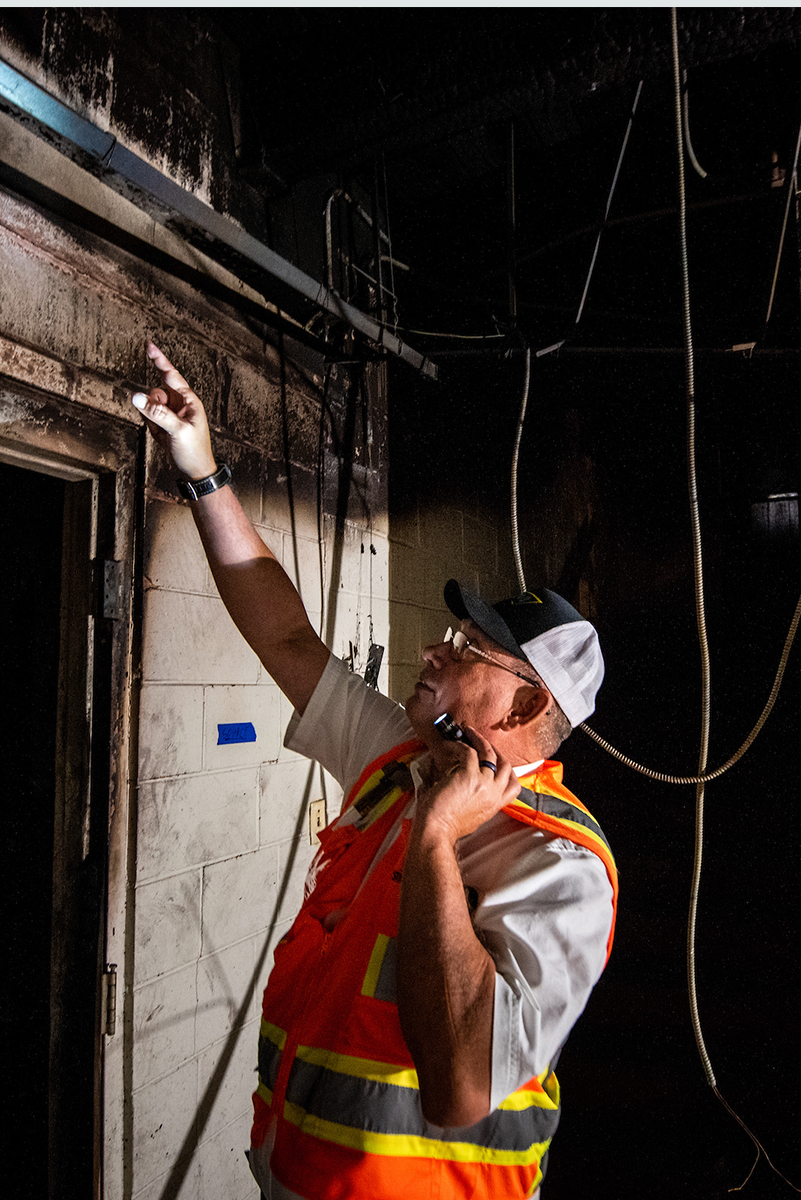 'The gifts we have'
On the morning of Aug. 7, a fire began in the basement of Our Savior Evangelical Lutheran Church in Indianapolis and rapidly spread, causing widespread smoke and water damage before being contained by firefighters. No one was hurt.
The loss is estimated at $1 million, and the cause of the fire is unknown. Repairs began in August and will take months to complete.
Construction of Our Savior was completed in 1948 after years of delay due to building and zoning codes. The church was recently approved to be added to the National Register of Historic Places.
The congregation is currently worshiping at Lutheran Child and Family Services in Indianapolis and is making arrangements to hold their after-school tutoring program, Rebecca's Garden of Hope, at Ivy Tech Community College.
They hope to begin worshiping in the fellowship hall, which is in a newer construction on the church campus, once the elevator has been repaired.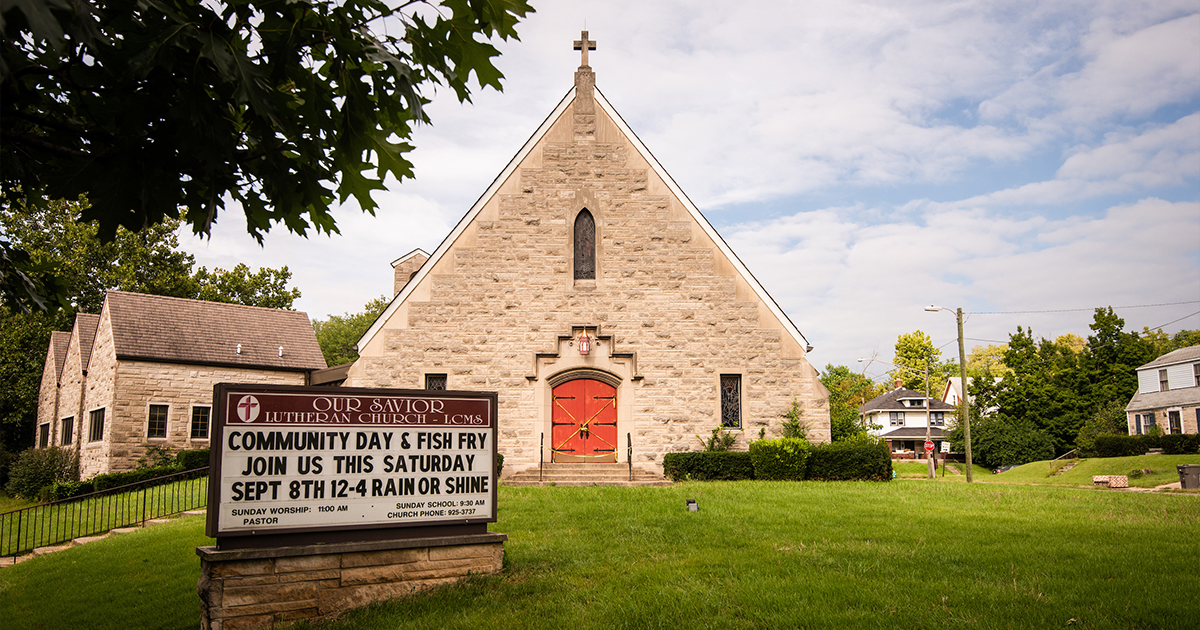 The Rev. Robert Hall, pastor at Our Savior, said that when he first visited the sanctuary after the fire, his "heart sank to see it completely stripped and under construction. My first reaction was to make the sign of the cross and pray for God's blessing upon the transformation He was beginning."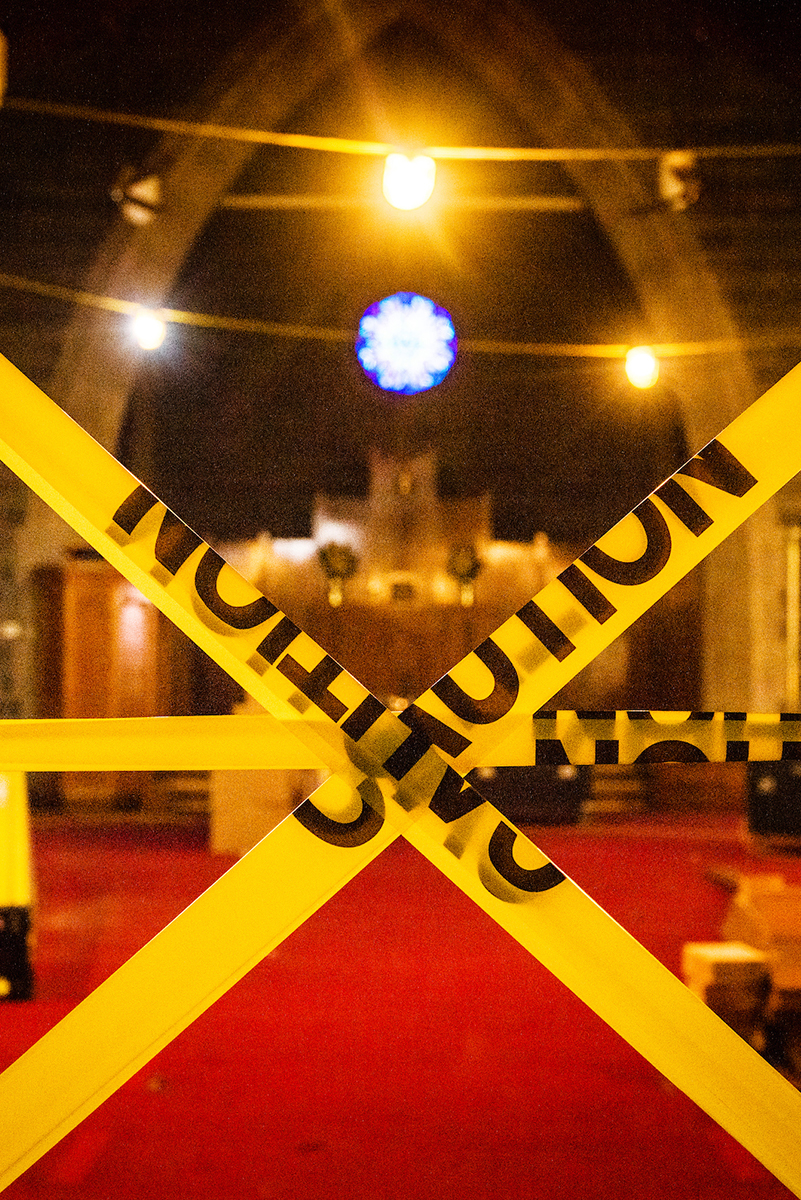 Still, Hall said the church is "pulling together" to carry out its mission. "At times there is concern as to how we will ever have things back in place," he acknowledged. "On the blessing side, we have sensed our togetherness as the Lord's family. … This time in our history highlights the gifts we have: Jesus, who 'does all things well' (Mark 7), one another, and the blessing of worshiping together in simpler circumstances."
Cheryl Magness (cheryl.magness@lcms.org) is managing editor of  Reporter Online.
Rachel Bomberger (rachel.bomberger@lcms.org) is managing editor of  The Lutheran Witness. 
Posted Oct. 1, 2018