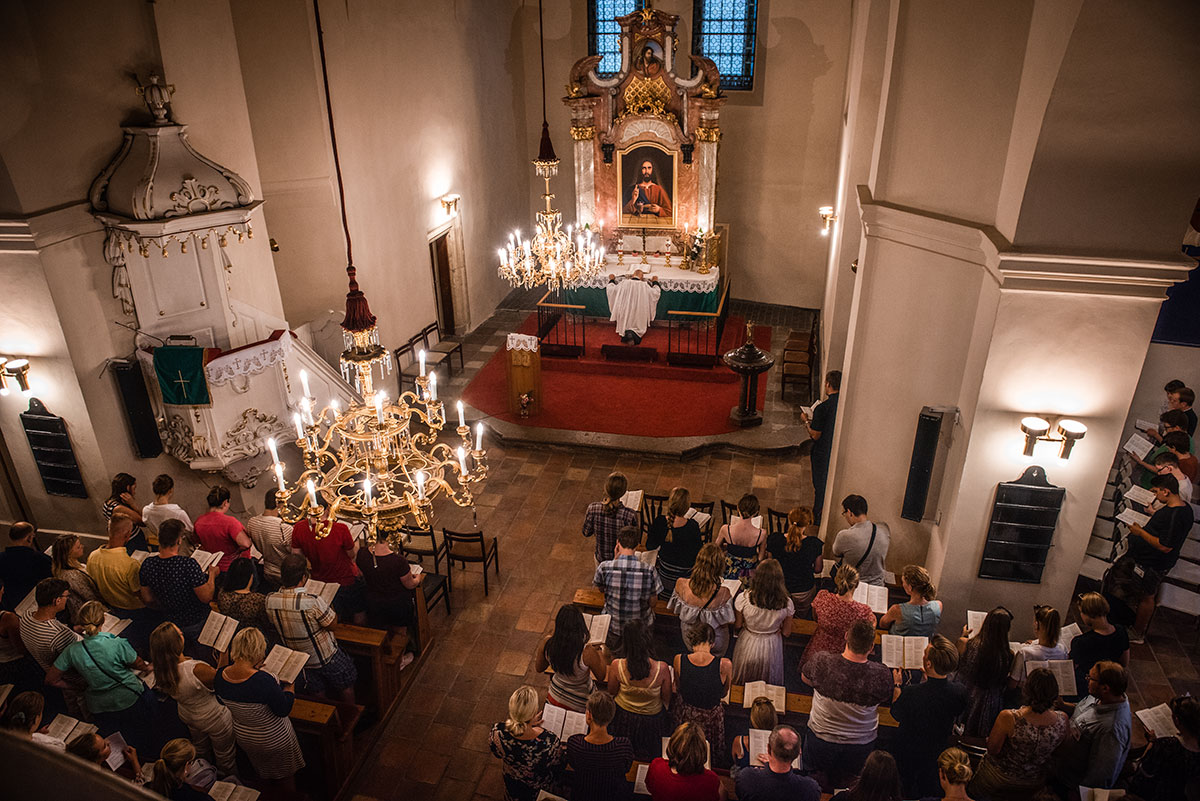 Photos by Erik M. Lunsford (erik.lunsford@lcms.org)
Story by Cynthia Wrucke (cynthia.wrucke@lcmsintl.org)
In July, for the 10th summer in a row, Lutheran young adults gathered in a European city rich with history and beauty to study, pray, worship and have fun.
The 2018 Corpus Christi conference was held July 23–27 in Prague, Czech Republic, under the theme "Future and Hope."
Ten years ago, in June 2009, the first Corpus Christi conference, "For You," took place in Varberg, Sweden. Johanna Erikson of Finland has attended all 10.
"The first conference participants were from Scandinavia, Germany and Latvia," says Erikson. "Now we have 16 countries represented. Many of the services originally were in different languages. Now the conference is primarily in English, with some discussion groups still in native languages."
Erikson serves on the Corpus Christi board of directors.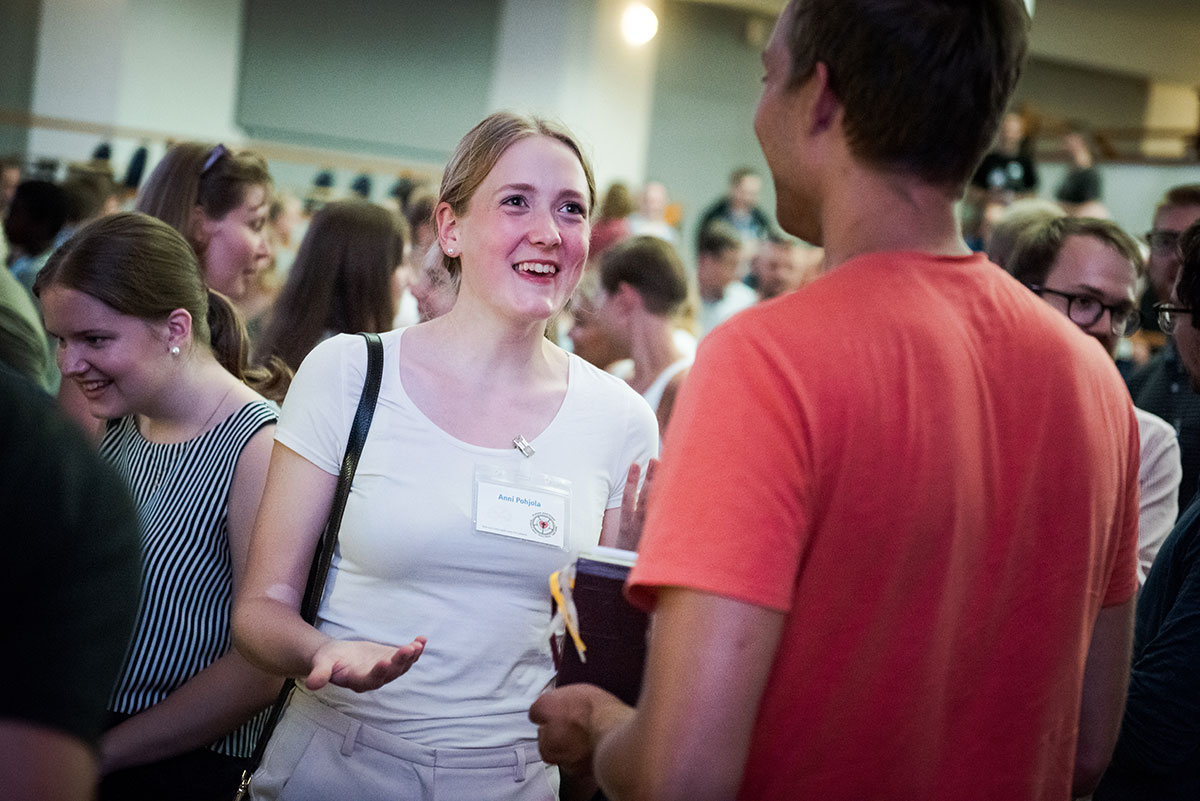 First-time attendee Maia Kiknavelidze, who traveled from the country of Georgia, described the week as "absolutely one of the most memorable experiences of my life."
Georgia has only two Lutheran pastors, who serve one congregation and several small house churches.
The Rev. Kurt Reinhardt, a pastor from the Lutheran Church—Canada, spoke in his plenary about why hope comes only from Jesus Christ.
Breakout sessions covered topics such as finances, entertainment, mental health and life issues, all from a Christian perspective.
Worship included the daily Offices as well as Divine Service at St. Michael Lutheran Church in Prague.
The Rev. Dr. Samuli Siikavirta, conference chair and pastor of St. Mark's Lutheran Church, Helsinki (in the Evangelical Lutheran Mission Diocese of Finland), notes:
"Confessional and conservative Lutherans are in the minority in every European country, and we haven't always had forums where we can come together across geographical and, sometimes, church political borders. Corpus Christi is one such forum for building friendships and networks … to better support each other in the future. We need each other in these post-Christian and increasingly anti-Christian times."
The Lutheran Church—Missouri Synod helped sponsor the 2018 Corpus Christi conference with a grant of 8,000 euros and full scholarships for eight attendees.
Next year, the conference returns to its Scandinavian roots in Gothenburg, Sweden.
Posted Sept. 7, 2018