Story by Kevin Armbrust
Photos by Erik M. Lunsford
"You can't fix everything. A lot of the situations you see … you want to help them all," says LCMS missionary Rev. Eddie Hosch of the people living amid poverty and other hardships in Lima, Peru.
What's really important, he adds, is "to remind them that they are valuable in God's eyes. They can always know that God is with them and that Jesus died for them."
That message has been embraced by many of the children who receive food for both body and soul from three Lutheran ministries that operate in this city as Castillo Fuerte: Casa de Misericordia, or Mighty Fortress: House of Mercy. Each provides after-school care, tutoring and meals along with opportunities to study the Bible and take part in worship.
Four young ladies who were taught the faith at Castillo Fuerte in La Victoria were confirmed Nov. 4, along with two adults.
Among the confirmands were Fernando and his two daughters, Victoria and Naomi, who sparked their father's interest in Christianity. When he saw them reading the Bible and learning about Jesus, he, too, "wanted to learn more about the Gospel," he said.
Hosch notes that the ministries that are making a difference on the streets of Peru are "centered on the Word of God.
"We have joy and freedom because we have the Gospel of Jesus Christ," he explains, and "because we have the Gospel, we provide more than just help. We provide love in Christ, just as He has loved us."
Read Lutherans Engage the World to learn more about mission work in Peru.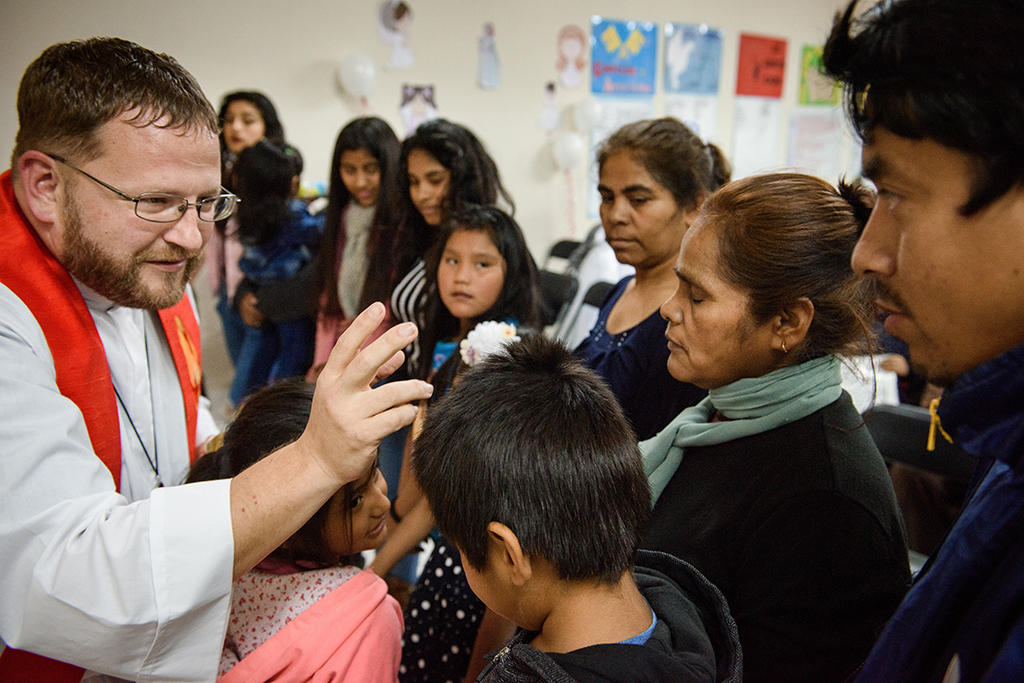 Dr. Kevin L. Armbrust (kevin.armbrust@lcms.org) is manager of Editorial Services for LCMS Communications.
Erik M. Lunsford (erik.lunsford@lcms.org) is managing photojournalist for LCMS Communications.
Posted Jan. 24, 2018