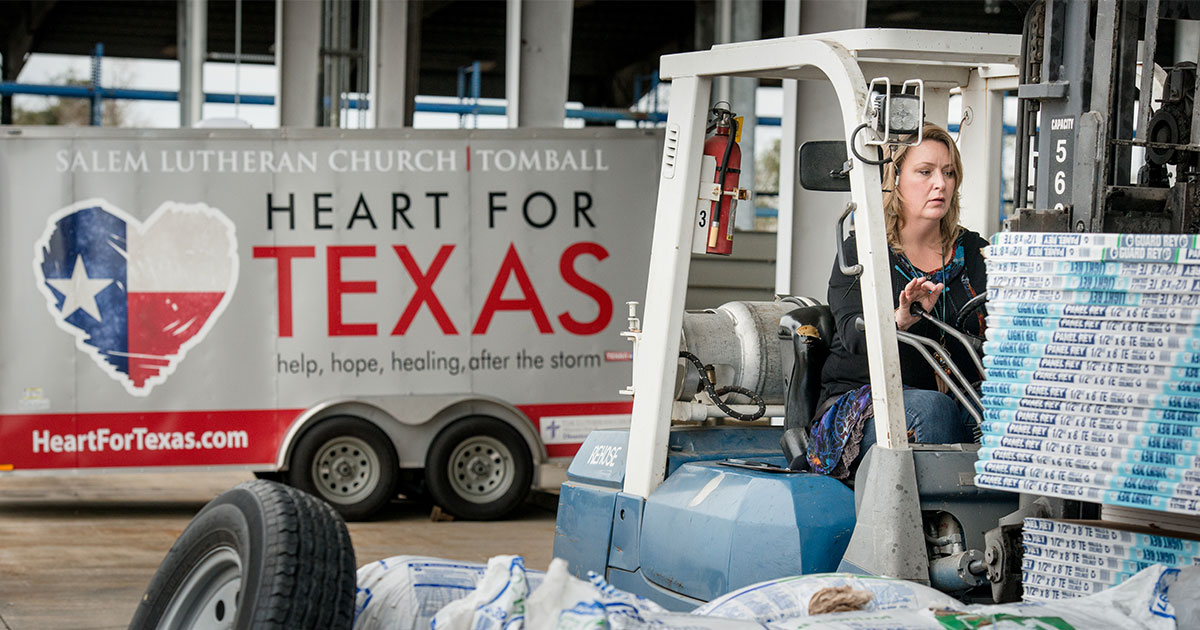 Strength in Weakness
Story by Kevin Armbrust and Pamela Nielsen 
Photos by Erik M. Lunsford and Al Dowbnia
"The only church that has answered the bell is the Lutheran church," said Homer Allison, Magnolia, Texas.
"I'm gonna tell you one thing, this has made me want to study and figure out what the Lutheran church is all about. … It's 'we're Christian and [we're] going to do something in the name of Jesus.' So, we are just grateful. It is a blessing to us."
The LCMS Texas District effort has changed from splintered work in response to changing needs to that of a well-coordinated operation with people in place to process volunteers and materials and work with local congregations to address the needs of each community.
LCMS Texas District President Rev. Ken Hennings and Texas District Mission and Ministry Coordinator Rev. Steven Misch have worked with LCMS Disaster Response and others to establish a team to facilitate the Texas District's work.
Julie Tucker, director of Disaster Response for the district, serves with area coordinators like Chelsea Beck in the Coastal Bend area, which includes Corpus Christi, Rockport, Port Aransas and others, and Michael Turner in the Golden Triangle, which includes Beaumont, Port Arthur, Rose City and Winnie.
In small towns, small cities and even throughout Houston, Lutherans are helping, volunteering, cleaning out and building. And as they work, they speak of the love of God in Christ.
The work is just beginning, and the long-term effects of the storm and subsequent flooding have yet to be measured. Many homes have been mucked out but left vacant and overrun with mold since the initial work. As a result, the owners have abandoned them and moved on, leaving the community devastated.
"Every place you go, you see dead yards, where their belongings were piled up. There are homes in Port Arthur that haven't been [entered] yet."
Turner noted that according to the county clerk, 17,000 voter registration cards were returned because there was no one living at the address anymore.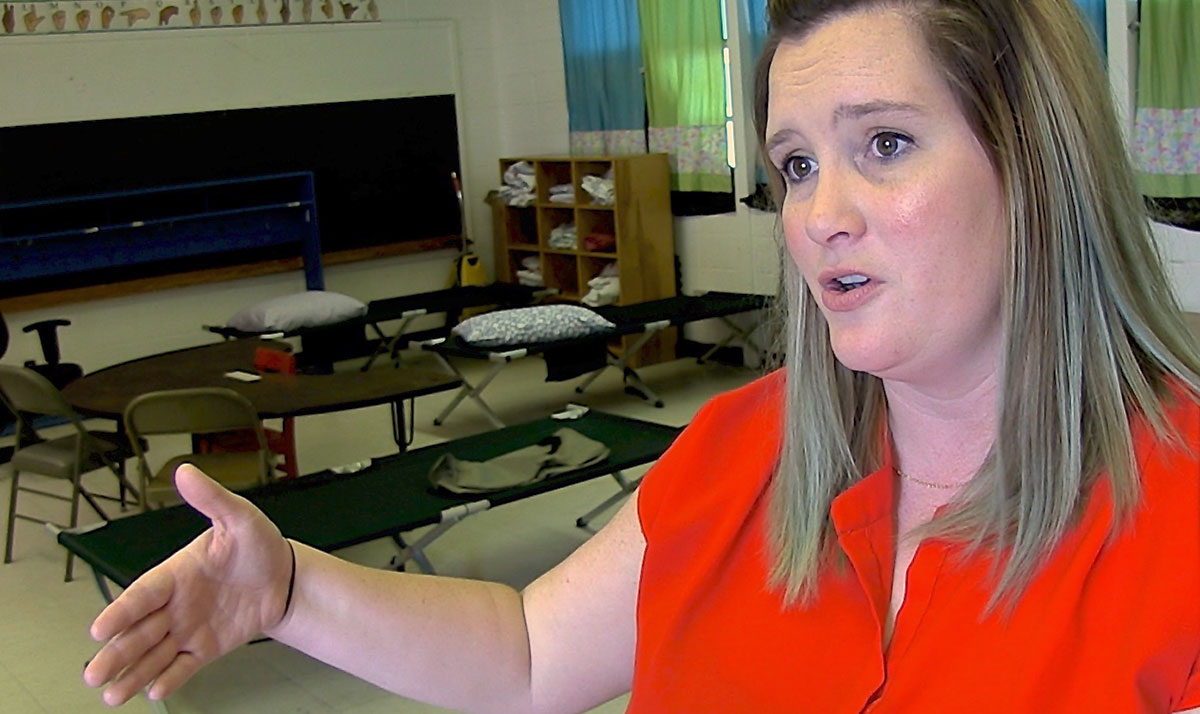 LCMS generosity bears fruit
People's lives are being rebuilt through the generosity and love of the people of the LCMS.
Chelsea Beck explained that she is in constant contact with both Julie Tucker and LCMS Disaster Response.
Beck expressed her thanks for the generosity of the people of the Synod and added, "If I want money from the LCMS, I have to tell them exactly what I am going to do with it, and then I report back and let them know we have helped 80 households and these are the jobs that we have done."
The generosity of the people of The Lutheran Church—Missouri Synod has resulted in over $9 million given to LCMS Disaster Response for disaster relief since Harvey hit Texas and other disasters afflicted the United States and Puerto Rico in 2017.
Over $8 million has been spent or planned for allocation within the next three years, all in concert with the donors' wishes. Those dollars are blessing people as they seek recovery.
Thanks to experience with previous disasters, the LCMS has a long-term perspective of the work and finances required.
"We've learned from past disasters like Katrina, Joplin, and Superstorm Sandy that we will still be receiving requests for help — two or even three years from now — long after the inflow of donations for these specific events stop," observed Mark Hofman, executive director of LCMS Mission Advancement.
"Those requests will be for needs people don't even know they have yet. We try to retain some dollars in accounts restricted only for disaster work to retain the ability to respond as those needs become known. This long-haul, long-view strategy allows us to meet both immediate relief and long-term restoration needs."
The mission statement of Gloria Dei Lutheran Church, southeast of Houston in Nassau Bay, is "Helping more people live life with Jesus every day."
Gloria Dei's senior pastor, the Rev. Dan Schepmann, noted, "I see in this disaster relief God is laying before us, right in our forefront, how we can live out that mission in our community and surrounding neighbors in such a beautiful way."
As Gloria Dei ran out of resources responding to the needs of its community, Schepmann recalls, "I got word from another pastor about the blessing of our LCMS Disaster Relief, and that there were grants available to congregations who were serving in disaster relief. I called up [LCMS Disaster Response Director Rev. Dr. Ross Johnson] and asked, 'Ross, how does this work?' "
Schepmann said, "It was amazing. We sent this grant [request] in and within two weeks the check was back at Gloria Dei."
Schepmann adds, "Had we not had that grant from LCMS Disaster Relief, that partnership and our long-term relationship and our long-term recovery for disaster would have never taken place. So, I say to LCMS Disaster Relief, thank you. Thank you for your generosity. Thank you for your commitment to doing disaster relief in this community."
Johnson described the collaboration between the Texas District and the LCMS as a "great partnership through which LCMS Disaster Response can bring resources, experiences and capacities from across the Synod to support the work of Lutheran congregations responding to disaster across Texas."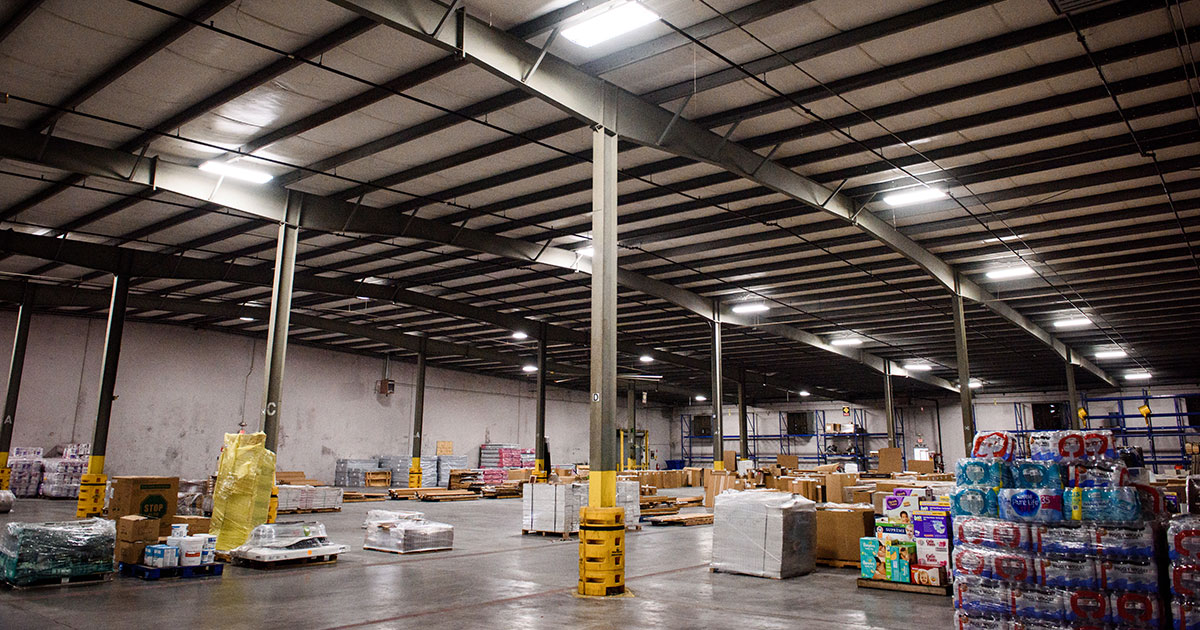 Volunteers needed
"In just the month of January, we housed 229 volunteers. They came to our church; we got to feed them three meals a day," said Laurie Holleway, who manages the donated warehouse run by Salem Lutheran Church, Tomball, Texas.
She continued: "Their joy is contagious, so they keep us going. They sleep on cots. We are able to offer them clean towels and fresh showers because we have volunteers down here keeping that process going, but we are in the middle of a marathon. We have a long way to go.
"But if we don't have volunteers, we don't have the labor and we can't hang the sheetrock. We know of families that to this day still have no walls, and it is cold."
God provides. Through generous donors, the LCMS Texas District, LCMS Disaster Response, anonymous volunteers, and through His people, God provides. And the people of Texas are hearing about God's love in Christ from the Lutherans.
Volunteer to help
Watch the video below to learn more about how money given to LCMS Disaster Response gets to those who need it:
Posted March 9, 2018