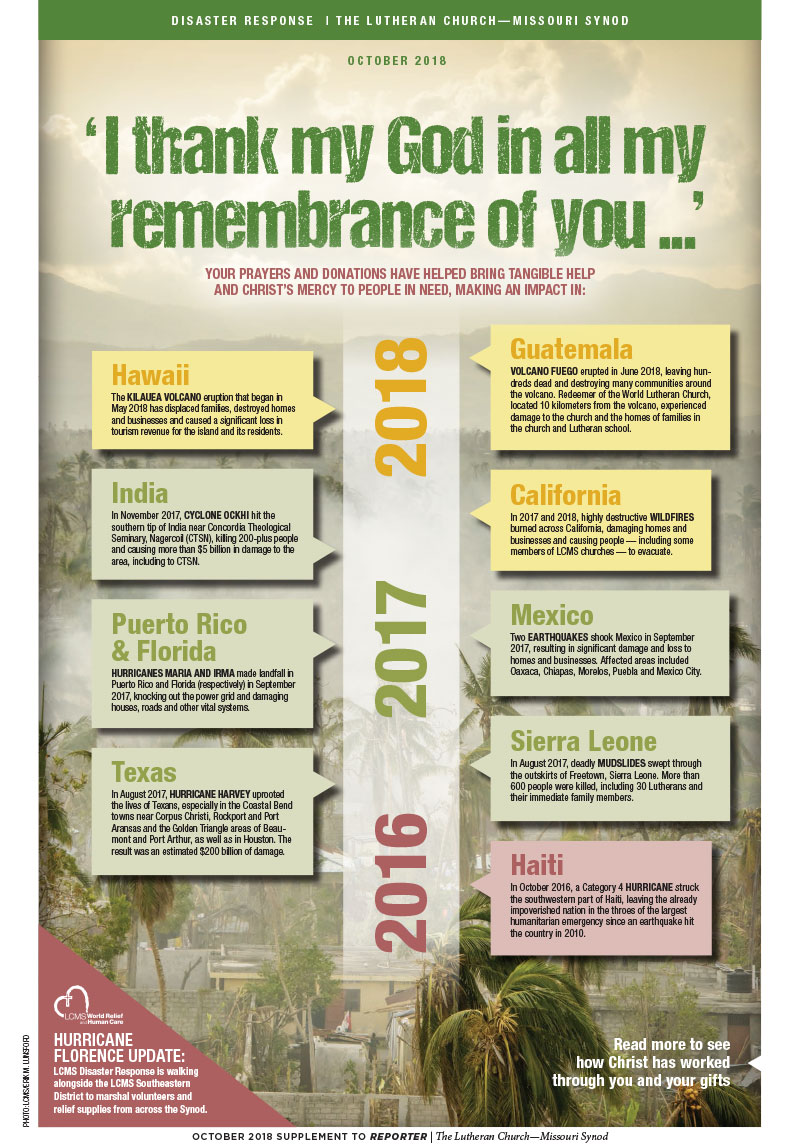 In a supplement to the October 2018 Reporter, LCMS Disaster Response highlights the mercy work that has been done over the last year following natural disasters in Texas, Puerto Rico, California and other regions.
In the midst of chaos, the Church — together with the generous gifts of faithful Lutherans — brought peace and calm through acts of mercy and the comforting Word of Christ.
The Church continues to come alongside those who are rebuilding their lives, sticking around well after most other groups have returned home.
Download
---
Learn more: