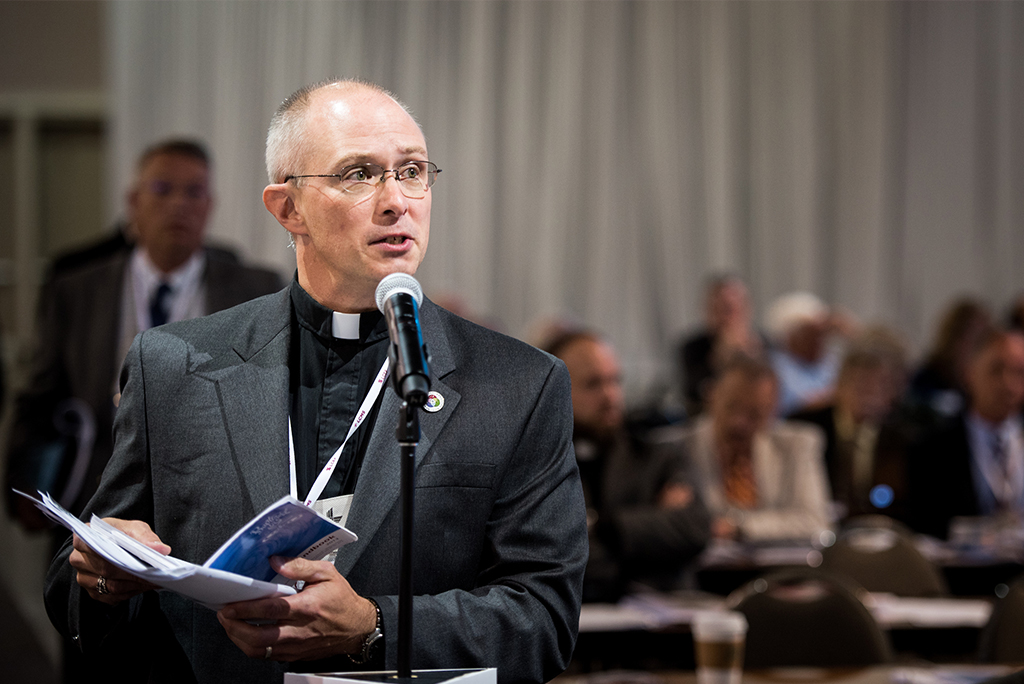 The Oct. 20 deadline may seem a long way off, but the time is now to submit nominations for the 74 officer, board and commission positions to be elected at the next LCMS Convention, July 20–25, 2019, in Tampa, Fla. Details on the positions are available at lcms.org/2019-nominations.
If every congregation in the Synod submitted one nomination, there would be over 6,000 nominations total. But almost four months into the process, only 226 nominations have been received. Of those, only half have been positively identified as willing to serve.
As outlined in Bylaw 3.12.3.4, nominations may be submitted by agencies and officers of the Synod, congregational and individual members of the Synod, and laypersons of the congregations of the Synod. While it may seem that there is still plenty of time to nominate, input is desired as soon as possible to allow time for the Committee for Convention Nominations to do its work of identifying the best candidates.
"It is especially important that nominators take up their work with zeal this triennium," noted LCMS Secretary Rev. Dr. John Sias, "as nominations for the regional Board of Directors and mission board positions are for the first time being received through this process. Let's all pitch in to help the nominating committee find those who will guide everything our congregations have built together, by God's grace, faithfully into the future."
Nominations for regional offices may come from anywhere in the Synod, but the nominee must reside in the designated region. The nomination process for president, first vice-president and regional vice-presidents will be conducted by mail with the nominating member congregations beginning in October.
The nomination form is available at lcms.org/convention/2019-nomination-form. It may be downloaded and sent via U.S. mail, or filled out electronically and emailed to the Office of the Secretary at ccn@lcms.org. Electronic submission is preferred and will expedite processing.
For more information on the nominations and elections process, go to lcms.org/convention/nominations-and-elections.
Posted April 5, 2018