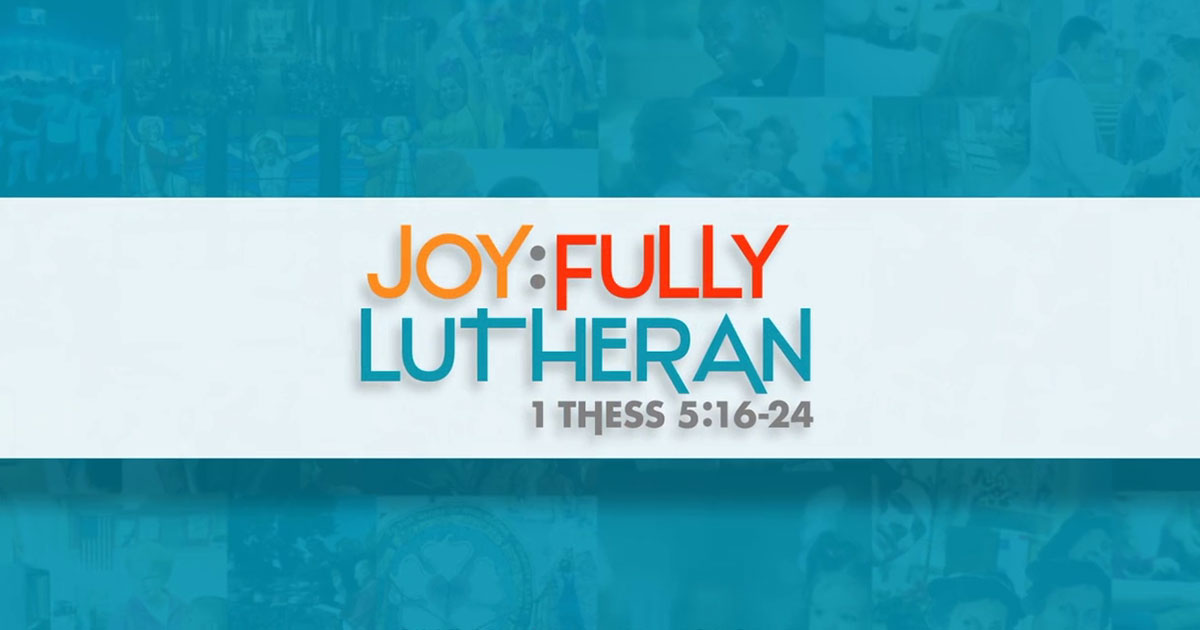 In preparation for the 67th Regular Convention of The Lutheran Church—Missouri Synod (LCMS), planned for July 20–25 in Tampa, Fla., a new Bible study on the convention theme, "Joy:fully Lutheran" (1 Thess. 5:16–18), is now available for free download.
Written by the Rev. Timothy Pauls, pastor at Good Shepherd Lutheran Church in Boise, Idaho, the Bible study consists of five lessons exploring what joy is and where it is to be found.
Pauls writes in the Introduction to the study: "In a world so joyless as this one, we have the message of Christ that gives grace and peace, enlightening hearts and enlivening souls.
"There are so many pressures to hide the Gospel under a bushel basket, or to downplay our confession of faith. It is time to do the opposite. Let us proclaim what we believe, loud and clear, knowing why we do so."
Each lesson of the study includes a Collect, "Warm Up" (opening reflection) and specific Bible verses that relate to the lesson's topic, along with discussion questions and answers. 
Lesson topics are:
"Where True Joys Are Found";
"Joyful Worship";
"Joyful Vocations";
"Joy in Suffering"; and
"Joyful Expectation."
The conclusion of each lesson includes suggestions for carrying what has been learned into daily life under the headings: Rejoice! Give thanks! Pray! Sing!
Pauls writes in his closing thoughts for the Bible study, "I'll be honest. Some days, I'm not feeling the joy," but notes, "We walk by faith, not by sight (2 Cor. 5:7). By faith, we know that where Christ is, there is joy."
In a video recommending the Bible study, LCMS President Rev. Dr. Matthew C. Harrison says it's for everyone, not just those attending the convention, adding, "Pastor Pauls asks the hard questions and invites everyone to find the joy of Christ every day. … Through and through, you'll see how God's gifts of Word and Sacrament bring Christ to us.
"And that is joy."
Watch the introductory video and download the "Joy:fully Lutheran" Bible study at lcms.org/convention/biblestudy.
Posted March 7, 2019