Dominican Republic
On Jan. 27, 2019, Concordia Reformer Mercy Center and Seminary in Palmar Arriba, Dominican Republic, dedicated a painting by liturgical artist Kelly Schumacher. Schumacher traveled to the Dominican Republic to work on the painting, which is titled "Jesus and the Children." The painting makes use of the local landscape and people, including students from Concordia Lutheran School and Good Shepherd Lutheran Home in Palmar Arriba. A local man served as the model for Jesus.
According to Schumacher, the painting is intended to reflect the life of the people in the Dominican Republic. For this reason, she painted the children in the clothing they typically wear. Schumacher said that one challenge of the project was the time constraint, as she normally would have spent many months on a work this size.  (The painting is 40 x 50 inches.) She found, however, that it was a blessing to place herself in God's hands and give up some of the need to control the conditions under which she worked.
"God plans and prepares our good works," Schumacher said. "We don't have to figure it out. We just trust and obey," and in doing so, "glorify Him … every single day."
The painting "Jesus and the Children" is on display in the main conference room of the Concordia Reformer Mercy Center.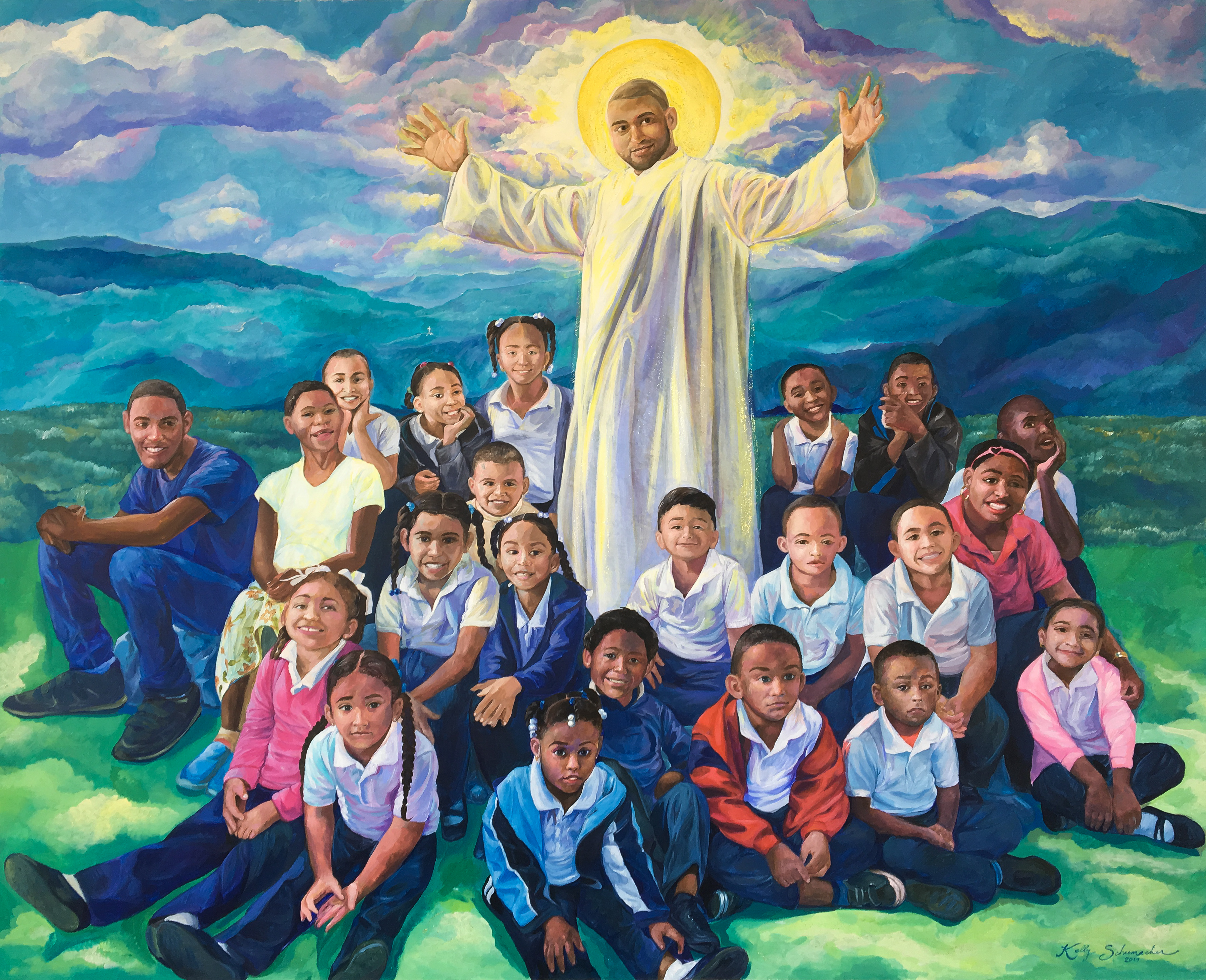 Malawi
In January, the LCMS issued a grant for $15,833 to the Confessional Lutheran Church (CLC)—Malawi Synod.
The CLC applied for famine relief after a devastating crop loss due to the army worm. LCMS missionaries have been providing teaching and agricultural consultancy to address the root of the problem, but the impact is still hard-hitting among God's people in Malawi.
The funds were used to purchase, transport and distribute 950 50-kilogram bags of maize to those in need. The grant has been almost fully implemented, with only one or two sites left for food distribution. The money was paid from a jointly managed LCMS Office of International Mission/Office of National Mission account for hunger relief that averages around $2,000 in new funds each month. 
The CLC has a good track record with LCMS grants. In 2014, the LCMS provided the CLC with over $20,000 for famine relief. The CLC has effectively implemented and reported well on that grant and on other development grants since then.
Posted March 20, 2019