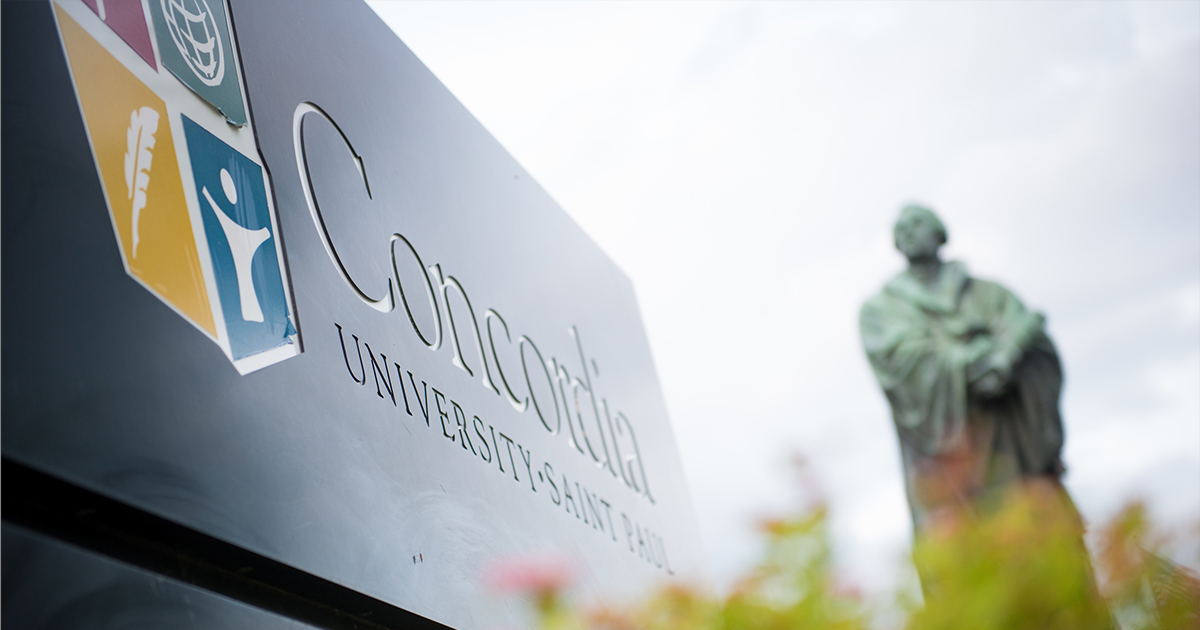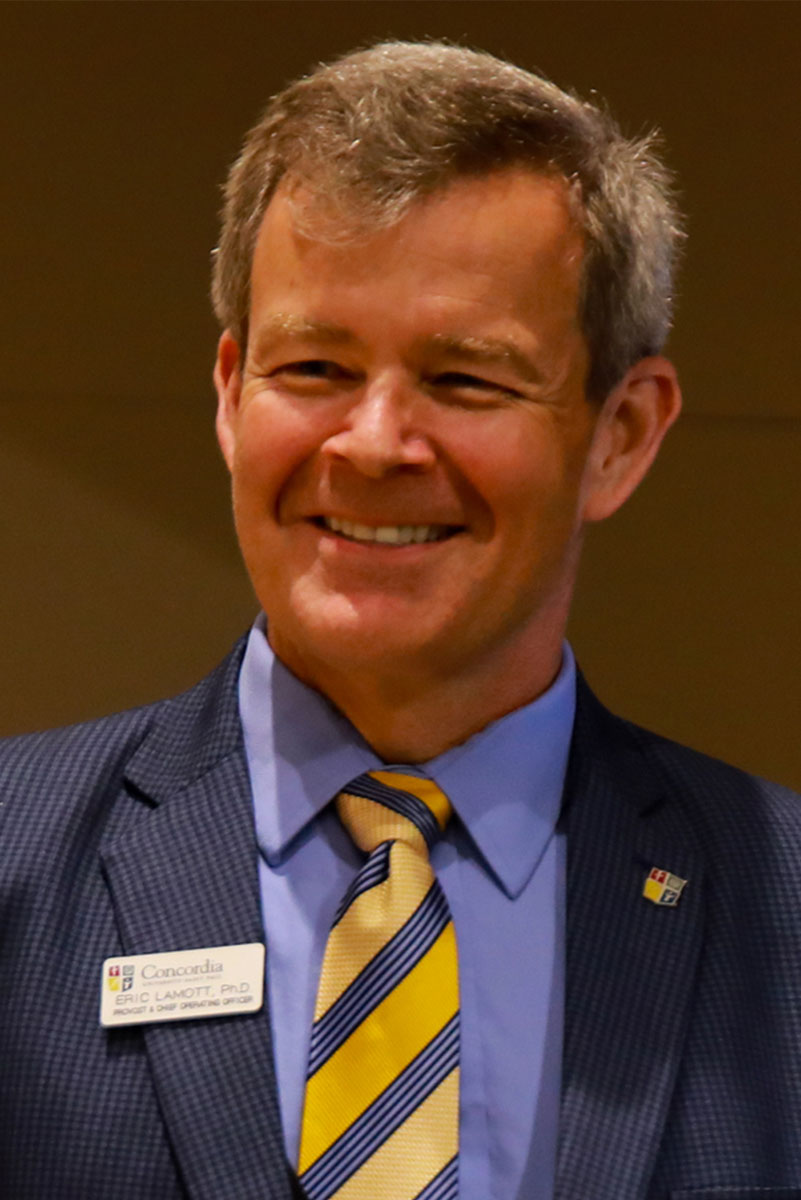 The Board of Regents of Concordia University, St. Paul, St. Paul, Minn. (CSP), has named current CSP Provost and Chief Operating Officer Dr. Eric LaMott as its interim president.
The appointment is effective immediately, with LaMott assuming all presidential duties and responsibilities until a permanent president is selected. LaMott has been on staff at Concordia since 1994 and has served as provost and CEO since 2011.
CSP Board of Regents Chair Mark Moksnes said, "Dr. LaMott has dedicated his career to positioning Concordia as a leader in higher education and has made exceptional decisions that have positively benefited the entire university. The board is blessed to have an experienced and well-respected leader in place to guide the university until we identify a permanent successor for President Ries." (Former CSP President Rev. Dr. Tom Ries retired at the end of the 2018–19 academic year.) 
During the interim, campus spiritual leadership will be carried out by a team including CSP Vice-President for Finance Rev. Dr. Michael Dorner, LCMS Minnesota South District President Rev. Dr. Lucas Woodford and CSP Campus Pastor Rev. Tom Gundermann.
"It is an honor to serve the university in this role during the time of transition," LaMott said. "Concordia University, St. Paul, is blessed with amazing staff, faculty and an administrative team all focused on our students and their undergraduate and graduate degree and career aspirations."
LaMott served as chair of the CSP Kinesiology and Science Department for over 18 years and continues to teach in the undergraduate and graduate programs. He earned his Ph.D. from the University of Minnesota in 1994 and his master's and bachelor's degrees from Boise State University. He presents and consults regionally and nationally on many topics, including enrollment management, online education and institutional fiscal management.
Posted July 10, 2019