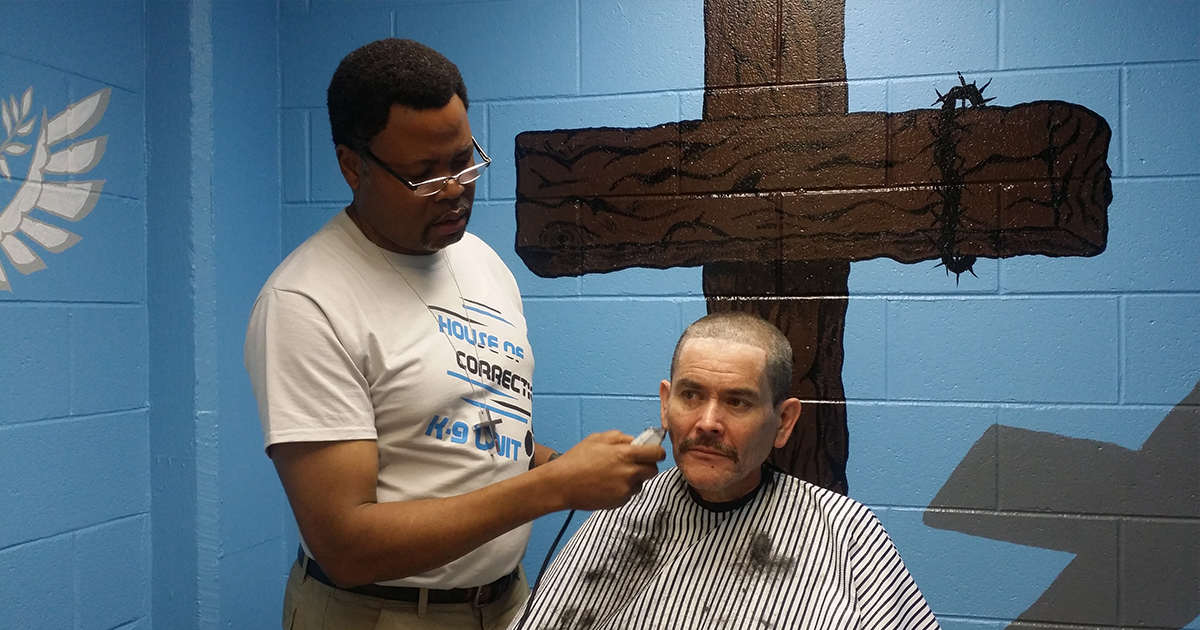 The Kaleidoscope Fund, a granting program established by Lutheran Church Extension Fund (LCEF), is now accepting grant proposals for 2019. The deadline for submissions is May 31.
This year LCEF is narrowing the focus of Kaleidoscope Fund grants to Lutheran Church—Missouri Synod (LCMS) K–8 elementary schools, with grants given in four categories: faculty enrichment, curriculum development, facility improvements and endowment creation. Funds will be granted in amounts between $15,000 and $75,000.
In the last three years, over $2 million in grants have been given to 30 LCMS ministries.
The Rev. Afam Ikanih, LCMS chaplain to the Milwaukee County House of Corrections in Franklin, Wis., said the Kaleidoscope Fund "has been a huge help in so many ways."
With funds from a 2018 grant, the LCMS South Wisconsin District was able to expand the chapel at the correctional facility, install a restroom for inmates, provide Ikanih with a private office, and buy new sound equipment, instruments and correctional-grade chairs.
"We [desired] to prepare a place of worship that exudes excellence," Ikanih said. "Offenders … if just for a short period of time, remove the stigma of incarceration and enjoy … fellowship with God."
LCEF President and CEO Rev. Bart Day said, "The Kaleidoscope Fund is an additional avenue for us and our faithful investors to support the work of the church. When we have a good year, we can pass on those blessings to strengthen [LCMS] ministries in the form of this grant."
The endowment-creation category of the 2019 Kaleidoscope Fund is in partnership with the LCMS Foundation.
"Our Lutheran schools perform incredible ministry work," said Foundation President David Fiedler. "It is a terrific honor for us at the LCMS Foundation to have this opportunity to partner with LCEF in service to them. Through the Kaleidoscope Fund and this matching-fund endowment opportunity, we pray that this will provide long-term funding for our schools with the Lord's help and through our expertise in planned giving and investment management."
Those interested in applying for a Kaleidoscope Fund grant must first complete a grant proposal summary. For more information, visit lcef.org/kaleidoscope.
Read more about Ikanih's ministry here. 
Posted April 8, 2019